In the spirit of Talk Talk

A brand new film has been made to accompany Recoil's 'Inheritance' (featuring Linton Kwesi Johnson & Paul Marshall). It was shot in Moscow and directed & edited by Recoil collaborator Dmitry Semenov who was responsible for so many memorable images from 'A Strange Hour'.
Says Alan: "I just sent the track to Dmitry, offering up a few of my own thoughts, but basically giving him a free reign to interpret the music and words in any way he saw fit. He sent me his rough ideas and work-in-progress, and I gave some feedback about the images I thought worked best. We tried to create two very different atmospheres to compliment the dark oppressive feel of the verses contrasted against the more epic, expansive chorus – hence the switch from claustrophobic interiors into open space and white snow as the film comes to its conclusion."
'Inheritance' is one of two tracks – the other being a cover of 'Dum Dum Girl' – which Recoil has contributed to 'Spirit Of Talk Talk '. As well as the various featured vocalists, a group of musicians all connected with Talk Talk were placed on hand to help out with the recordings. One such contributor for 'Inheritance' was none other than Dean Garcia (bass), ex of Curve, and who also played on Recoil's 'Liquid' album back in 2000.
Alan Wilder has been acting as the musical & production supervisor for the Talk Talk tribute album which features more than 30 artists, including: Recoil, Zero 7, Shara Worden, Joan As Police Woman, Sean Carey (Bon Iver), Richard Reed Parry (Arcade Fire), Fyfe Dangerfield (Guillemots), Thomas Feiner, The Black Ships, Lights, White Lies, King Creosote, Jason Lytle (Grandaddy) and many more. The double album will be released by Fierce Panda on September 3rd 2012.
In September 2012, the Fierce Panda label will be releasing "Spirit Of Talk Talk", a double album which features 30 contemporary acts from around the globe re-inventing, re-interpreting Talk Talk's greatest moments precisely 30 years since "Talk Talk" made its mark on the mainstream. More details have now bleached out and it seems that the tribute release will be a real who-is-who album with lots of cult 'Talk Talk' names involved.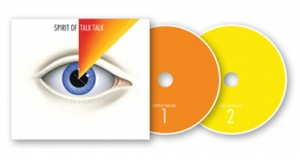 Conceived and co-ordinated by Toby Benjamin and massaged into shape by musical director Alan Wilder, this twin CD features artwork by original Talk Talk artwork designer James Marsh (using the cover he created in 1983 for a prospective album "Chameleon Hour" which was never released) and sees profits going to The Rare Bird Club charity. Note that the album has been mastered by Denis Blackham who was also responsible for mastering many of Talk Talk's albums.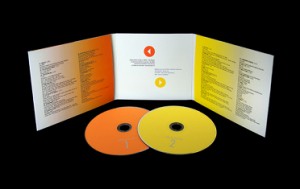 The album accompanies the "Spirit Of Talk Talk" book, to be published in September as well by the Essential imprint. Pre-ordering will begin in the next few days from Fierce Panda's on-line store at www.fiercepanda.co.uk .
The album features 30 artists, including: Alan Wilder (Recoil), White Lies, King Creosote, Jason Lytle (Grandaddy), Zero 7, Linton Kwesi Johnson, Richard Reed Parry (Arcade Fire), Joan As Police Woman, Sean Carey (Bon Iver), Lights, Goldheart Assembly, Thomas White (Electric Soft Parade), Fyfe Dangerfield (Guillemots), Thomas Feiner, The Black Ships, Turin Brakes, as well as Ian Curnow, David Rhodes, Gaynor Sadler and Martin Ditcham, all of whom worked with Talk Talk.
Track listing :CD 1
WEALTH – Lone Wolf
THE COLOUR OF SPRING – Zero 7
I BELIEVE IN YOU – S.Carey
DUM DUM GIRL – Recoil ( feat. Shara Worden )
LIFE'S WHAT YOU MAKE IT – Duncan Sheik
THE RAINBOW – Thomas Feiner, Fyfe Dangerfield, Robbie Wilson
AFTER THE FLOOD – Halloween, Alaska
IT'S GETTING LATE IN THE EVENING – Peter Broderick, Nils Frahm, Davide Rossi
GIVE IT UP – King Creosote
LIVING IN ANOTHER WORLD – Lights ( feat. Darkstars )
THE RAINBOW – Zelienople
MYRRHMAN – Joan As Police Woman
RUNEII – The Last Dinosaur
? – Jack Northover

CD 2

IT'S MY LIFE – The TenFiveSixty
INHERITANCE – Recoil ( feat. Linton Kwesi Johnson & Paul Marshall )
ASCENSION DAY – Turin Brakes
TODAY – White Belt Yellow Tag
I DON'T BELIEVE IN YOU – Ian Curnow ( feat. Human )
CHAMELEON DAY – Goldheart Assembly
APRIL 5TH – Matthias Vogt Trio
NEW GRASS – Do Make Say Think
TOMORROW STARTED – Jason Lytle
GIVE IT UP – White Lies
TIME IT'S TIME – Lia Ices
THE PARTY'S OVER – The Lovetones
CANDY – Thomas White
RENéE – The Black Ships ( feat. Amelia Tucker )
TAPHEAD – The Acorn
I BELIEVE IN YOU – Richard Reed Parry

Additional bonus tracks available to download at digital stores :

ASCENSION DAY – Minerva Lions
IT'S MY LIFE – Mike Gill ( feat. Robert Owens )
EDEN – Kurran & The Wolfnotes
Via SL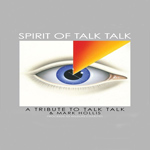 Following the recent news about the book, Fierce Panda have announced more details about the upcoming Talk Talk tribute album 'Spirit of Talk Talk'.
Here is a summary of the info released by the record company.
Well we've been keeping it under our furry hat but the truth will always out. And so it is that likes of Pitchfork have picked up on the factette that we have been working on in our top secret bunker – a compilation tribute album to those abstract wonders TALK TALK. It was 1982 when Mark Hollis and pals first soared into view with a slew of deceptively commercial hit singles. However by the time Talk Talk delivered the seminal 'The Colour Of Spring' album, which brilliantly merged pop instinct with experimental flair, they'd long since shed any hint of being mere also (Duran Du)rans.
After then – in a career shift eerily similar to that of future labelmates Radiohead – Hollis and co turned their backs on the mainstream and made three albums (two as Talk Talk, one solo) of breathtaking scope and mind-blowing minimalism before completely fading from view. The compilation album entitled 'Spirit Of Talk Talk' is a mighty affair which, in testament to Talk Talk's 30th anniversary, will feature artists, acts and personalities including King Creosote, Recoil, Jason Lytle, Zero 7, Linton Kwesi Johnson, White Belt Yellow Tag, Joan As Policewoman, Electric Soft Parade, Goldheart Assembly and many, many more guests from Bon Iver to Arcade Fire covering close to 30 Talk Talk tunes from 'Today' via 'Life's What You Make It' to 'After The Flood'.
The album is slated for release on May 28th on double CD and download and will be accompanied by a lavish book, also called 'Spirit Of Talk Talk', which features eulogies from, among others, the likes of Guy Garvey (Elbow), Richard Wright (Pink Floyd), Karl Hyde (Underworld), Wild Beasts and James Lavelle (UNKLE). The artwork for both artefacts is provided by original Talk Talk illustrator James Marsh and the book features all manner of Mark Hollis-related delights for music lovers old and new to swoon over, such as lost photos and handwritten lyric sheets. There is also a plan to feature a Roll Of Honour listing the names of fans who pre-order the book.
Alan Wilder (Recoil / ex-Depeche Mode) has been helping out as music supervisor and is currently involved in the compiling and mastering process.
He says: "It's already proving quite a complicated process collecting all the mixes and final masters from each artist, deciding (with Toby the organiser) which work best, and which can be elegantly edited and tweaked in order to fit so many exciting contributions on, whilst retaining a pleasurable and balanced overall album experience. We want to avoid just throwing out a mish-mash of different styles without considering the continuity from which any album should benefit. I hope this fine tuning, along with so many great versions, will help to ensure 'Spirit Of Talk Talk' becomes one of the very best tribute albums ever made."
More news will follow in the next few weeks.
Check out www.spiritoftalktalk.com to get a flavour for the project and sign up to register your interest
New Talk Talk book 'The Spirit of Talk Talk' & website – register now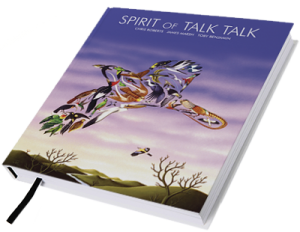 Something for your book shelf:  "The Spirit of Talk Talk", a richly illustrated and designed publication celebrating the music and art of the legendary group Talk Talk.
None other than the celebrated illustrator, and Talk Talk cover artist, James Marsh has remastered and chronicled all of the iconic artwork that he produced for the band throughout their 10 year reign in the 80's. The book will feature James' original cover concept sketches, hand written lyrics from Mark Hollis, as well as various ephemera, posters, and related items of interest to fans. It will also feature unseen group photos from 3 sessions with photographer Richard Haughton.
The main essay has been written by music writer Chris Roberts. But the book also features 80 written contributions from bands, label owners, DJs and creatives, all of whom have been inspired or influenced by the music and art of Talk Talk. And yep, you'll find a note by Alan Wilder as well in there next to a string of other artists.
And here's the best bit: if you want to speed up the pressing of getting this book released, then register at www.spiritoftalktalk.com . Registering does not commit you to purchase the book but simply helps the publisher gauge the print run required. You will be kept informed about developments right up to publication.
Don't forget that there will also be a Talk Talk tribute CD featuring Elbow, Alan Wilder, The Lovetones, Chris Walla from Death Cab For Cutie, Turin Brakes, and Stars Of The Lid amongst many others.
Here is what Jason Lytle from Grandaddy has to say about it:
'Fans of Talk Talk unite! This is an incredible book on the band that needs to get published. I will be helping to support this, and I really hope you will too!'
This website is currently gauging interest in the book. If it appeals to you, please register and you will help ensure the book goes ahead.
Superbly produced and documented it will be the definitive visual companion to the Talk Talk legend, to become a desirable collectors' item, featuring:
Every copy individually signed by James Marsh
Fine fabric cover featuring one of James Marsh's artworks
High quality heavyweight art paper
Full color throughout
Roll of Honour listing the names of readers who pre-order the book
Produced by Essential Works, publishers of the acclaimed Barrett
Projected price

£40

Expected publication

Spring 2012
Here's a brand new interview with Alan Wilder at ElektroStat in Norway. You can also ready our interview with Wilder here that we made a couple of weeks ago, enjoy.
In a video interview with Side-Line Magazine in Oslo backstage during the ElektroStat festival, Alan Wilder has announced plans for a live film of the recent "Strange Hour" tour. The material was shot in Budapest at the end of last year in super HD and if all goes as planned the material should hit the stores in early 2012.

Alan Wilder also recorded two covers (and not just one: read also Talk talk tribute album featuring Alan Wilder (Recoil)) of Talk talk for an upcoming Talk Talk tribute album which should come out in Spring 2012. The covers are "Dum Dum Girl" (1984) and "Inheritance" (1988), the latter was recorded together with the UK-based dub poet Linton Kwesi Johnson. More details on these two covers can be heard in the interview video here or below.

And the revelations didn't just stop there. During the interview Wilder also announced that he's also doing a remix for Alessandro Cortini, an Italian musician best known for touring and recording with Nine Inch Nails from 2004 to 2008. Currently, Cortini is also the frontman for the Los Angeles based electronic-alternative band Sonoio and that's the project Wilder made a remix for.

There is one more gig to come for Recoil at Sinner's Day in Belgium at the end of October.

More ElektroStat reporting will be published in the next few days with pictures, audio, interviews and so on. As a teaser, here's an impression of the Recoil set (or check below) and the excellent ambiance inside the venue, a lovely renovated factory in the center of Oslo.
Talk Talk's "It's my life"
News has reached us that a tribute album to Talk Talk is on its way and along with a series of special guests we have also learned that e.g.  Alan Wilder aka Recoil has recorded a cover for a forthcoming Talk Talk tribute album and book. Also included on the tribute album are The Lovetones, Anthony and the Johnsons, Chris Walla from Death Cab For Cutie, Turin Brakes, and Stars Of The Lid amongst many others.
In a comment on the Recoil blog Alan Wilder says: "In direct opposition to their commercial decline, my interest in the group increased as their more avant garde leanings came to the forefront. 'The Colour Of Spring' (1986) was an excellent but transitional album where one could visibly see the band mutating from well-crafted, intelligent pop into something much deeper and more thought- provoking. It reflected producer Tim Friese-Greene's more fluid and melodic keyboard arrangements with a far more expansive production. However, the revelation that followed – 'Spirit of Eden' – was still totally unexpected. This has to be one of my all-time favourite albums. Mind-blowingly brilliant in its diversity, minimalism, atmospherics, musicianship and topped off with the voice which found it's true position floating painfully over the top (in the best possible way). Whenever I'm stumped for something to listen to, I reach for this album to restore my faith in all that is good about modern music."
Talk Talk was an English musical group, active from 1981 to 1991. The group had a string of international hit singles including "Today", "Talk Talk", "It's My Life", "Such a Shame", "Dum Dum Girl", "Life's What You Make It" and "Living in Another World".
Cheers SBC