More details on the upcoming Talk Talk tribute album
In September 2012, the Fierce Panda label will be releasing "Spirit Of Talk Talk", a double album which features 30 contemporary acts from around the globe re-inventing, re-interpreting Talk Talk's greatest moments precisely 30 years since "Talk Talk" made its mark on the mainstream. More details have now bleached out and it seems that the tribute release will be a real who-is-who album with lots of cult 'Talk Talk' names involved.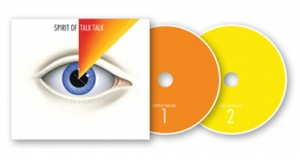 Conceived and co-ordinated by Toby Benjamin and massaged into shape by musical director Alan Wilder, this twin CD features artwork by original Talk Talk artwork designer James Marsh (using the cover he created in 1983 for a prospective album "Chameleon Hour" which was never released) and sees profits going to The Rare Bird Club charity. Note that the album has been mastered by Denis Blackham who was also responsible for mastering many of Talk Talk's albums.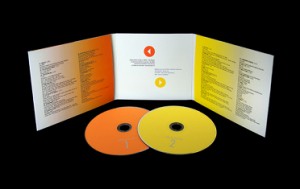 The album accompanies the "Spirit Of Talk Talk" book, to be published in September as well by the Essential imprint. Pre-ordering will begin in the next few days from Fierce Panda's on-line store at www.fiercepanda.co.uk .
The album features 30 artists, including: Alan Wilder (Recoil), White Lies, King Creosote, Jason Lytle (Grandaddy), Zero 7, Linton Kwesi Johnson, Richard Reed Parry (Arcade Fire), Joan As Police Woman, Sean Carey (Bon Iver), Lights, Goldheart Assembly, Thomas White (Electric Soft Parade), Fyfe Dangerfield (Guillemots), Thomas Feiner, The Black Ships, Turin Brakes, as well as Ian Curnow, David Rhodes, Gaynor Sadler and Martin Ditcham, all of whom worked with Talk Talk.
Track listing :CD 1
WEALTH – Lone Wolf
THE COLOUR OF SPRING – Zero 7
I BELIEVE IN YOU – S.Carey
DUM DUM GIRL – Recoil ( feat. Shara Worden )
LIFE'S WHAT YOU MAKE IT – Duncan Sheik
THE RAINBOW – Thomas Feiner, Fyfe Dangerfield, Robbie Wilson
AFTER THE FLOOD – Halloween, Alaska
IT'S GETTING LATE IN THE EVENING – Peter Broderick, Nils Frahm, Davide Rossi
GIVE IT UP – King Creosote
LIVING IN ANOTHER WORLD – Lights ( feat. Darkstars )
THE RAINBOW – Zelienople
MYRRHMAN – Joan As Police Woman
RUNEII – The Last Dinosaur
? – Jack Northover

CD 2

IT'S MY LIFE – The TenFiveSixty
INHERITANCE – Recoil ( feat. Linton Kwesi Johnson & Paul Marshall )
ASCENSION DAY – Turin Brakes
TODAY – White Belt Yellow Tag
I DON'T BELIEVE IN YOU – Ian Curnow ( feat. Human )
CHAMELEON DAY – Goldheart Assembly
APRIL 5TH – Matthias Vogt Trio
NEW GRASS – Do Make Say Think
TOMORROW STARTED – Jason Lytle
GIVE IT UP – White Lies
TIME IT'S TIME – Lia Ices
THE PARTY'S OVER – The Lovetones
CANDY – Thomas White
RENéE – The Black Ships ( feat. Amelia Tucker )
TAPHEAD – The Acorn
I BELIEVE IN YOU – Richard Reed Parry

Additional bonus tracks available to download at digital stores :

ASCENSION DAY – Minerva Lions
IT'S MY LIFE – Mike Gill ( feat. Robert Owens )
EDEN – Kurran & The Wolfnotes
Via SL
Comments