From the album "The Looking Glass Society". Get it here:
http://www.outofline.de/albumteaser/a…
Clip filmed by Josefine Jönsson and edited by Jakob Åsell.
New video called Autumn Nights by Chaos All Stars featuring Kari  Berg (former Ashbury Heights)
http://www.chaosallstars.com
Produced by Clash Film & Epos MD
Camera & editing: Joachim Ljungquist
Hair: Maria Olovsson
Thanks to: Kulturens, Mia Falk of Fallen Beauty Design, Ord & Co, Tiljan, Nöjesproffs.
Related links:
http://www.kariberg.com
http://www.kulturens.se
http://www.facebook.com/FallenBeautyDesign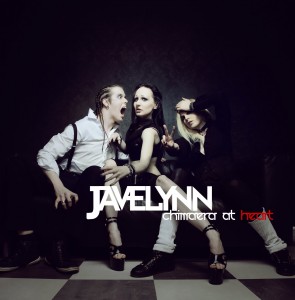 The former Ashbury Heights singer Yasmin "Yaz" Uhlin has together with Johan Andersson and the former livekeyboardisten Elle (who is now a regular member of the band) formed Javelynn.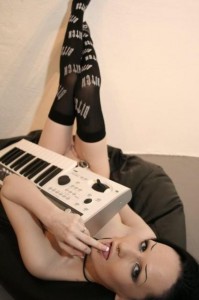 Javelynn are signed to the German Out Of Line label, where they later this fall will be releasing their debut album "Chimaera At Heart". Over ten tracks the trio delivers a cocktail of girl power, pop, disco, new wave, punk and electro clash – all rooted in the electronic realm. Yasmin "Yaz" Uhlin participated in the Ashbury Heights first two releases – the debut album "Three Cheers For The Newlydeads from 2007 and EP'n" Morningstar in a Black Car "which was released the following year.
Besides the first single release "Beat You" Javelynn has also participated with the song "Wannabe" (which is taken from the forthcoming album), the seventh volume of the record label Out Of Line's collection series "Awake the Machines," which was released earlier this year.
"Chimaera At Heart" is released October 28 via Out Of Line.
Tracklist
Wannabe
Die Young
Morphine
Infinity
La Fin Absolue Du Monde
Oh Dear
This Song Is Not About You
Skip A Heartbeat
Beat You
Crisis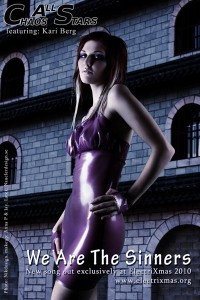 Model and singer Kari Berg, former singer of Swedish Ashbury Heights is now current with a variety of new projects.
In addition to various guest appearances in Ad Inferna, The Tot Cor and Psy'Aviah which releases with Karis vocal performance is in question in 2011, she is also part of the Chaos All Stars along with OlkK and Nik.
The trio is now current with new material on the legendary Nangijala Records has given new life.
In cooperation with Echolize is the introduction by two songs for free download – here! Enjoy!
Via ES
http://www.youtube.com/watch?v=vvFMV_NSfkY
Ashbury Heights – Invisible Man – live @ electriXmas 2010
Too bad for ElectriXmas, but what the heck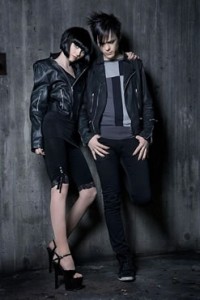 Swedish electropop duo Ashbury Heights has decided to call it quits.
– Ashbury Heights turned five this year. This should be a cause for celebration but after the last 24 months of constant fights and arguments with our label this band has begun feeling like a prison. For this and many other reasons I do hereby announce that I am disbanding Ashbury Heights. We should of course also be prepared to acknowledge the possibility that our music is rubbish and all our fans simply have awful taste (bless you), , member Anders Hagström says but adds:
– When and if we can get out of our contract with our label, Ashbury Heights may be reunited but until then all my musical projects are on hold.
The second Ashbury Heights album "Take Cair Paramour" was released by Out of Line on July 2