Ashbury Heights call it quits
Too bad for ElectriXmas, but what the heck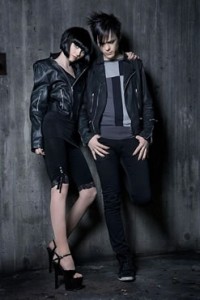 Swedish electropop duo Ashbury Heights has decided to call it quits.
– Ashbury Heights turned five this year. This should be a cause for celebration but after the last 24 months of constant fights and arguments with our label this band has begun feeling like a prison. For this and many other reasons I do hereby announce that I am disbanding Ashbury Heights. We should of course also be prepared to acknowledge the possibility that our music is rubbish and all our fans simply have awful taste (bless you), , member Anders Hagström says but adds:
– When and if we can get out of our contract with our label, Ashbury Heights may be reunited but until then all my musical projects are on hold.
The second Ashbury Heights album "Take Cair Paramour" was released by Out of Line on July 2
Comments