Ashbury Heights singer Yasmin and her new band Javelynn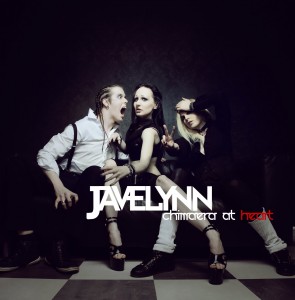 The former Ashbury Heights singer Yasmin "Yaz" Uhlin has together with Johan Andersson and the former livekeyboardisten Elle (who is now a regular member of the band) formed Javelynn.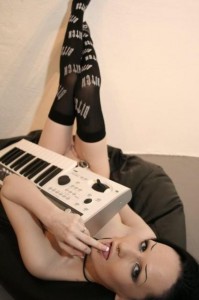 Javelynn are signed to the German Out Of Line label, where they later this fall will be releasing their debut album "Chimaera At Heart". Over ten tracks the trio delivers a cocktail of girl power, pop, disco, new wave, punk and electro clash – all rooted in the electronic realm. Yasmin "Yaz" Uhlin participated in the Ashbury Heights first two releases – the debut album "Three Cheers For The Newlydeads from 2007 and EP'n" Morningstar in a Black Car "which was released the following year.
Besides the first single release "Beat You" Javelynn has also participated with the song "Wannabe" (which is taken from the forthcoming album), the seventh volume of the record label Out Of Line's collection series "Awake the Machines," which was released earlier this year.
"Chimaera At Heart" is released October 28 via Out Of Line.
Tracklist
Wannabe
Die Young
Morphine
Infinity
La Fin Absolue Du Monde
Oh Dear
This Song Is Not About You
Skip A Heartbeat
Beat You
Crisis
Comments