ElectriXmas is an annual event focusing on electronic music, within electronic pop, EBM, electro etc. As with previous years five bands will perform live on stage and this years line up promises a full powered event, here's is what the ElectriXmas crew has to say about it:
Well, it's been a tough choice to select the final artist for this years electriXmas. We've had weeks of discussions, negotiations and a lot of stress, but finally we're pleased to be able to bring a long awaited band to the stage…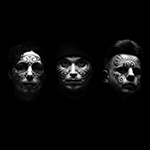 We give you… [:SITD:] !!
So now, the complete lineup is:
ICON OF COIL (no)
[:SITD:] (de)
AESTHETIC PERFECTION (us)
JÄGER 90 (de)
HENRIC DE LA COUR (se)
+ surprise guests ELECTRONICALLY YOURS  (se)
From a < S T E E L B E R R Y   C L O N E S > perspective we recommend you to keep a close eye on the surprise act going forward

Electronically Yours
Eddie Bengtsson (Page, S.P.O.C.K, Sista Mannen På Jorden) oiled a wooden deck and had a vision. He invited friends and acquaintances from among the ranks of Swedens synth artists to help him realize it. By taking the best tunes from the 70′s to the present day and redefining them electronically they hope to make our small planet a better place … Do not miss Electronically Yours Live at electriXmas!
Don't forget to Check out the Artists page for more info on the artists. Tickets can be bought directly from the website, but hurry, electriXmas has been completely sold out the last 3 years in a row, so don't wait too long!
We'll be back in the next few days with info regarding the schedule and dj's for the night. As usual, keep up to date here or on any of the following:
– Facebook group: www.facebook.com/groups/electrixmas
– Facebook page: www.facebook.com/electriXmasfestival
– Twitter: twitter.com/electriXmas
This little teaser video shows off a couple of new patches for the Access Virus TI by Andy@Icon Of Coil.
Icon of Coil is a Norwegian electronic music band. The band was established as a solo project in 1997 by Andy LaPlegua who was joined by former Sector 9 (now Moonitor and Zombie Girl) bandmate Sebastian Komor to perform live. With the release of Shallow Nation, the band's first single, Komor joined full-time. In 2000, Christian Lund joined the live lineup. Later that year the band's first full-length album, Serenity is the Devil, was released, which climbed to number one on the Deutsche Alternative Charts. Shortly thereafter, Lund became a full-time band member.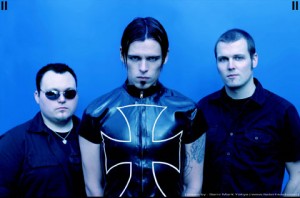 "The Virus is known as much for its flexibility and powerful sound as for Total Integration, our award winning way to interconnect a hardware synthesizer with your DAW.
The first Virus was released in 1997 and each new iteration has added more features more powerful hardware, and greater musical potential. That evolution explains why the Virus TI series is so sought after and why it receives such praise from owners, press, and fans all over the world.
Artists including Depeche Mode, Madonna, Linkin Park and the Prodigy tour with a Virus-based setup in 2009. Producers such as Sasha, Pete Tong, Roger Sanchez and Dr. Dre consider the Virus a core part of their studios. Composers such as Hans Zimmer, James Newton Howard, John Powell and Mark Isham are enthusiastic Virus users, utilising its signature sound for their Hollywood blockbuster soundtracks."