Icon Of Coil Soundset Teaser
This little teaser video shows off a couple of new patches for the Access Virus TI by Andy@Icon Of Coil.
Icon of Coil is a Norwegian electronic music band. The band was established as a solo project in 1997 by Andy LaPlegua who was joined by former Sector 9 (now Moonitor and Zombie Girl) bandmate Sebastian Komor to perform live. With the release of Shallow Nation, the band's first single, Komor joined full-time. In 2000, Christian Lund joined the live lineup. Later that year the band's first full-length album, Serenity is the Devil, was released, which climbed to number one on the Deutsche Alternative Charts. Shortly thereafter, Lund became a full-time band member.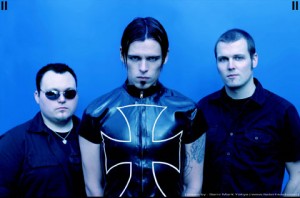 "The Virus is known as much for its flexibility and powerful sound as for Total Integration, our award winning way to interconnect a hardware synthesizer with your DAW.
The first Virus was released in 1997 and each new iteration has added more features more powerful hardware, and greater musical potential. That evolution explains why the Virus TI series is so sought after and why it receives such praise from owners, press, and fans all over the world.
Artists including Depeche Mode, Madonna, Linkin Park and the Prodigy tour with a Virus-based setup in 2009. Producers such as Sasha, Pete Tong, Roger Sanchez and Dr. Dre consider the Virus a core part of their studios. Composers such as Hans Zimmer, James Newton Howard, John Powell and Mark Isham are enthusiastic Virus users, utilising its signature sound for their Hollywood blockbuster soundtracks."
Comments