August 8, 2012 · Posted in
Uncategorized
·
Comments Off

on Chemical Brothers 'Velodrome' – London 2012
Crystal has created a three minute animated sequence for the song's promotional video to match its heart-pounding rhythms. Played in the Velodrome before every session the video shows the Velodrome as never before, literally pulsating with excitement.
"We've created sweeping contours and sleek surfaces as the backdrop for an intense, futuristic cycling 'duel' as two animated riders power round the track," said Darren Groucutt, creative director at Crystal. "It truly brings the Velodrome to life."
James O'Brien, LOCOG Head of Sports Presentation, said: 'Inspiring people to engage with sport has always been central to our vision and we want to ensure the way we present sport adds to the experience of the spectators in the venues and builds the atmosphere. This will be a special summer and we are grateful to everyone who has given their time and expertise over the past years.'
January 24, 2012 · Posted in
Uncategorized
·
Comments Off

on Orbital are back after 8 years – listen here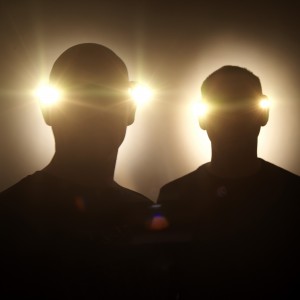 Eight years after the Blue Album (2004) the British dance duo Orbital are back. The brothers Hartnoll are planning an album titled Wonky with the release date April 1. The album was mixed by Flood, known for his collaborations with Depeche Mode and U2, and even Zola Jesus is involved. The first single is called "Never".
Contemporaries of the Chemical Brothers and Underworld, Orbital enjoyed a dazzling 15-year stint before bowing out gracefully in 2005. Raised in suburban Sevenoaks, near the M25 orbital motorway which inspired their name, Paul and Phil began honing their unique brand of homegrown electro long before the acid house boom gave British pop a much-needed kick up its baggy trousers. In their secret sound laboratory, these twin Timelords of techno produced gleaming machine-music classics that sounded like Blade Runner on a Grange Hill budget.
Between 1989 and 2004, Orbital released a string of addictive, eclectic singles including Chime, Style, Belfast, The Box and Satan. Many became evergreen club anthems. Some even became top three hits. During their seven-album career they also worked with an impressively diverse range of collaborators including electro-folk siren Alison Goldfrapp, soundtrack maestro Angelo Badalamenti and Metallica guitarist Kirk Hammet.
Meanwhile, Orbital developed an enviable live reputation, playing knockout mega-shows to huge crowds from Glastonbury and Woodstock, to the Royal Albert Hall. Their music featured on high-profile film scores including The Saint, Event Horizon and The Beach. They also remixed superstar artists including Madonna, Queen Latifah and their all-time robo-pop heroes Kraftwerk.
Since releasing their swansong Orbital opus The Blue Album and disbanding in 2004, both Hartnoll brothers have ventured into new musical territory. Paul took a more orchestral direction with his 2007 solo album The Ideal Condition, while Phil launched his short-lived collaboration project Long Range and carved a thriving career as a DJ. But they never closed the door on Orbital, and demand remains high for their fabled live shows.
"We've never said never," Paul explains. "It's something I suspected would happen, which is why we kept hold of certain key bits of odd equipment.
Iguess the time "never" has now come

December 3, 2011 · Posted in
Uncategorized
·
Comments Off

on Chemical Brothers – DONT THINK (FULL TRAILER)
The Chemical Brothers Announce Don't Think Concert Film
March 15, 2011 · Posted in
Uncategorized
·
Comments Off

on New stuff from Chemical Brothers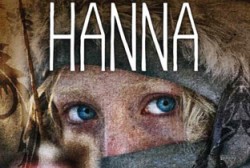 The Chemical Brothers have announced that their soundtrack for director Joe Wright's adventure thriller Hanna will be released through iTunes on March 14/15th globally, in advance of the film's April 8th theatrical release.
The film stars Saoirse Ronan, Eric Bana, and Academy Award winner Cate Blanchett.
The Chemical Brothers' soundtrack features 20 tracks that reflect the experiences of Hanna (played by Ronan) as she is pursued across Europe.
The Hanna soundtrack is the band's first release since Further, which was released in 2010. You can preview the soundtrack fro the next 24 hours on MySpace.
Hanna Track Listing
1) Hanna's theme
2) escape 700
3) chalice 1
4) the devil is in the details
5) map sounds / chalice 2
6) the forest
7) quayside synthesis
the sandman
9) Marissa flashback
10) bahnhof rumble
11) the devil is in the beats
12) car chase (arp worship)
13) interrogation / lonesome subway / Grimm's house
14) Hanna vs Marissa
15) sun collapse
16) special ops
17) escape wavefold
18) isolated howl
19) container park
20) Hanna's theme (vocal version)
July 20, 2010 · Posted in
Uncategorized
·
Comments Off

on Get yourself high
For the music video "Get Yourself High", the Chemical brothers turned to director Joseph Kahn to create a music video via some creative video editing.
"Get Yourself High" was a bonus track on The Chemical Brothers' Singles 93-03 collection, and features Canadian rapper k-os. Kahn took the classic kung fu movie "2 Champions of Shaolin", and turned the 1982 movie into a superb music video, which accompanies the song perfectly.
July 13, 2010 · Posted in
Uncategorized
·
Comments Off

on Prodigy named the best dance act of all times – here's the complete listing
The Prodigy, above, have been named the most influential dance act of all time, according to a GlobalGathering survey of UK club goers released today.
Do we really agree on this

The Top 10 most influential dance acts are:
The Prodigy (29%)
Daft Punk (13%)
Faithless (11%)
New Order (9%)
Orbital (7%)
Kraftwerk (5%)
Paul Oakenfold (4%)
Carl Cox (4%)
Fatboy Slim (3%)
Chemical Brothers (2%)
Over 2000 festival and club goers took part in the survey, which was commissioned by the UK dance festival GlobalGathering to mark ten years of the festival. Music fans were asked to vote for the dance act they considered the most influential from a shortlist compiled by the Global team.
About GlobalGathering's Top 10 Dance Music Acts Of All Time
Here's what the festival has to say about their top 10 acts:
The Prodigy continue to both push musical boundaries and garner critical acclaim. From the band's debut single; Charly whose chart success hooked thousands of new converts to dance music to their recent critically acclaimed album 'Invaders Must Die' the band continue to be acclaimed as pioneers of dance music. Blending hardcore rock with drum & bass and techno, the Prodigy have created a truly unique sound which has often been emulated but rarely bettered. Commonly cited as one of the first dance acts to successfully crossover into the live arena, the band remain a festival favourite throughout the UK and Europe.
French duo Daft Punk, 2006 headliners at the dance festival, came second in the survey with 13% of the vote. Bursting on to the scene in 1995 with their debut album 'Homework' the duo have been widely credited with helping to break dance music in the USA and the band's blend of chart bound yet credible techno-disco continues to both grow in influence and transcend musical genres having been sampled extensively by hip hop stars including Kanye West, Busta Rhymes and Missy Elliot.
Faithless, famous for timeless club hits such as "Insomnia", "God Is a DJ" and "We Come 1" took third place in the poll. With over 10 Million global record sales, Faithless continue to be one of dance music's biggest live draws and the band performed to over 7 million people on their most recent tour proving they are one of the most successful and influential dance groups of all time.
New Order who came fourth in the poll, currently hold the title for 'best selling 12-inch single of all time' for the 80's hit 'Blue Monday'. The single release proved to be a defining moment in dance music history appealing to both dance music and indie fans alike. New Order embraced electronica throughout the 80's and 90's and also spawned the infamous Hacienda nightclub which was a focal point for the Manchester scene of the late 1980's.
The hugely influential electronica duo Orbital came 5th in the poll. The Hartnoll brothers, who have recently re-formed after their split in 2004, will be celebrating 20 years of festival-rousing anthems and cinematic sounds this year. One of the most influential acts in dance music history, Orbital accompany their music with expansive audio-visuals, and their trademark torch-glasses. Orbital were fixed firm at the top of the bill for the festival in 2009.
Kraftwerk who are widely considered the inventors of Electronic music came in at 6th in the survey. The German band who still tour sporadically have been making music since the 70?s and went on to become a huge influence on the first wave of Detroit house and hip hop producers.
Ranking in at seventh in the survey is trance DJ, producer and artist Paul Oakenfold, famous for his legendary Ibiza sets and remix work for the likes of The Happy Mondays, U2 and Madonna, Paul was the biggest DJ in the world throughout the 90's and continues to play to packed dancefloors throughout the world. Fellow UK DJ and producer, Carl Cox ranks at number 8 in the poll, One of the most influential DJs in dance music history, Carl Cox has had a successful career that's spanned almost 30 years, taking him from acid house veteran to the champion of techno.
Also featuring in the top ten is Norman cook aka Fatboy Slim. Credited with originating the 'Big beat' sound, Cook received a prestigious Ivor Novello Award for 'Outstanding Contribution to British music' placing him amongst some of the greatest British music acts of all time.
Pioneers of the big beat electronic dance genre, The Chemical Brothers, complete the top 10. The world's favourite psychedelic acid-beat duo have always combined moments of egotistic indulgence and mind-numbing formula with visionary brilliance. This duo were one of the first electronic acts to move from clubs to arena.
June 23, 2010 · Posted in
Uncategorized
·
Comments Off

on The Chemical Brothers Go Audiovisual for New Album 'Further'
The visual work is by director Adam Smith, aka Flat Nose George, whose credits include visuals for this season's Doctor Who, Chemical Brothers' own "Galvanize," and Lady Sovereign.
iTunes buyers in North America get a "pass" of content that includes the audiovisual download and some extra tracks. But physical media buyers aren't left out: the deluxe edition appears to have the most content, including a 'making of' video. Full details: