The Prodigy was an entry-level monosynth from Moog, which has since become a very popular and widely used Bass-synth in techno and electronic music. It was designed as an affordable dual-oscillator synth. It was, however, designed without any help from Bob Moog himself. But that didn't stop the Prodigy from becoming an excellent analog synth!
Its simple yet effective design employs two voltage controlled oscillators (VCOs) with saw, triangle and pulse waveforms…all classic analog stuff! There's also a genuine Moog 24dB / octave lowpass filter (emphasis), A/D/S envelope generator, and LFO with square or triangle waveforms and routing to the VCF, VCO or both! Even Portamento, Pitch and Mod wheels. To save money there are no highly flexible modulation routings, no on-board sequencers or arpeggiators, and a simple 32 note keyboard.
Background video description:
Hello Everyone this is another update on the mods I have been performing inside a Prodigy and thought I would share.
As always, thanks for watching, I appreciate it!
All the best,
Jareth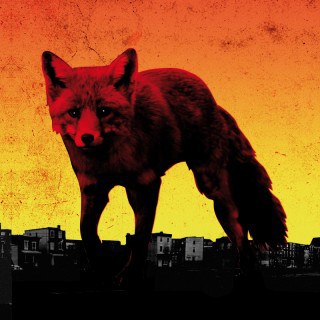 UK electronic group The Prodigy have announced a new album, The Day Is My Enemy, to be released March 30th.
The Day Is My Enemy will be their sixth studio album.
Track Listing:
The Day is My Enemy
Nasty
Rebel Radio
Ibiza feat. Sleaford Mods
Destroy
Wild Frontier
Rok-Weiler
Beyond the Deathray
Rhythm Bomb feat. Flux Pavilion
Roadblox
Get Your Fight On
Medicine
Invisible Sun
Wall Of Death
A remake of The Prodigy – Smack My Bitch Up.
Only hardware used.
Gear used:
Elektron Octatrack
Elektron Analog Four
Roland Aira TR-8
Roland Aira TB-3
www.facebook.com/nerwrak
Thanks Liam Howlett and "jimpavloff" for the inspiration

Watch John Interview Roxy Music's Brian Ferry: http://youtu.be/m91SFw0G9GQ
John Doran meets Gary Numan for the second episode of The British Masters, our latest interview series featuring the most influential and colourful figures from British popular music history.
In Johns Words "Today I'm talking to Gary Numan, who became an overnight sensation in 1979 when his post punk group Tubeway Army released the single "Are 'Friends' Electric?" and then achieved worldwide success later the same year with the release of his first solo album, and one of the cornerstones of synth pop, 'The Pleasure Principle.' Following some very lean years in the wilderness, Gary started the long and arduous task of rebuilding his career in the mid-90s, becoming a peer of many industrial and techno artists he had originally been an influence on. We catch him on tour in the UK as he gears up for the release of his 18th solo album, the much anticipated "Splinter."
Gary Numan's new remix album "Dead Moon Falling" (Mortal Records), a remix of 2011's "Dead Son Rising," is available now from http://www.numan.co.uk
Music composition based around old skool sequencing programming combined with some edgy synth sounds. Featuring Jomox Xbase09 drums, SH101 & Pro-one sequences, Juno & JP8 arpeggiators, JP6 lead, Prodigy bassnotes, plus other bits & pieces.
The XBase-09 is serious about emulating the Roland TR-909. Like the 909, it is an analog drum machine, and it sounds just like the 909, and more! It offers the same types of analog controls that the TR-808 and TR-909 did such as tuning, level, decay, snap, etc. However it provides more of these controls for more sounds than the originals ever did and has MIDI implementation and Patch memory making the XBase-09 a much more versatile machine than those originals.
Kick and snare are true analog, not emulation and not sampled. The Hihats, cymbal, ride, rimshot, claps and noise sounds are samples but are still quite tweakable. All your edited sounds can be stored into the 100 patches of memory. Use the built-in LFOs to modulate the Bass drum pitch, Snare Tune, Snare Snap, Snare Noise Tune, HiHat Tune or LFO 2.
The XBase-09's built-in sequencer is also more advanced yet faithful to the style of its mentors. Step or Real-Time programming just like it's done on the 909 and 808! However, on the XBase, any edits to the sounds will also be stored with the pattern or song! This really liven's up your beats and allows you freedom and control to do things not easily possible on the original beat boxes! There's also an extensive Shuffle mode. Of course the XBase-09 is also happy as a simple drum tone module, with all editable controls accessible using MIDI. The controls also send MIDI data when tweaked so you can record real-time edits into your external sequencer.
The Prodigy, above, have been named the most influential dance act of all time, according to a GlobalGathering survey of UK club goers released today.
Do we really agree on this

The Top 10 most influential dance acts are:
The Prodigy (29%)
Daft Punk (13%)
Faithless (11%)
New Order (9%)
Orbital (7%)
Kraftwerk (5%)
Paul Oakenfold (4%)
Carl Cox (4%)
Fatboy Slim (3%)
Chemical Brothers (2%)
Over 2000 festival and club goers took part in the survey, which was commissioned by the UK dance festival GlobalGathering to mark ten years of the festival. Music fans were asked to vote for the dance act they considered the most influential from a shortlist compiled by the Global team.
About GlobalGathering's Top 10 Dance Music Acts Of All Time
Here's what the festival has to say about their top 10 acts:
The Prodigy continue to both push musical boundaries and garner critical acclaim. From the band's debut single; Charly whose chart success hooked thousands of new converts to dance music to their recent critically acclaimed album 'Invaders Must Die' the band continue to be acclaimed as pioneers of dance music. Blending hardcore rock with drum & bass and techno, the Prodigy have created a truly unique sound which has often been emulated but rarely bettered. Commonly cited as one of the first dance acts to successfully crossover into the live arena, the band remain a festival favourite throughout the UK and Europe.
French duo Daft Punk, 2006 headliners at the dance festival, came second in the survey with 13% of the vote. Bursting on to the scene in 1995 with their debut album 'Homework' the duo have been widely credited with helping to break dance music in the USA and the band's blend of chart bound yet credible techno-disco continues to both grow in influence and transcend musical genres having been sampled extensively by hip hop stars including Kanye West, Busta Rhymes and Missy Elliot.
Faithless, famous for timeless club hits such as "Insomnia", "God Is a DJ" and "We Come 1" took third place in the poll. With over 10 Million global record sales, Faithless continue to be one of dance music's biggest live draws and the band performed to over 7 million people on their most recent tour proving they are one of the most successful and influential dance groups of all time.
New Order who came fourth in the poll, currently hold the title for 'best selling 12-inch single of all time' for the 80's hit 'Blue Monday'. The single release proved to be a defining moment in dance music history appealing to both dance music and indie fans alike. New Order embraced electronica throughout the 80's and 90's and also spawned the infamous Hacienda nightclub which was a focal point for the Manchester scene of the late 1980's.
The hugely influential electronica duo Orbital came 5th in the poll. The Hartnoll brothers, who have recently re-formed after their split in 2004, will be celebrating 20 years of festival-rousing anthems and cinematic sounds this year. One of the most influential acts in dance music history, Orbital accompany their music with expansive audio-visuals, and their trademark torch-glasses. Orbital were fixed firm at the top of the bill for the festival in 2009.
Kraftwerk who are widely considered the inventors of Electronic music came in at 6th in the survey. The German band who still tour sporadically have been making music since the 70?s and went on to become a huge influence on the first wave of Detroit house and hip hop producers.
Ranking in at seventh in the survey is trance DJ, producer and artist Paul Oakenfold, famous for his legendary Ibiza sets and remix work for the likes of The Happy Mondays, U2 and Madonna, Paul was the biggest DJ in the world throughout the 90's and continues to play to packed dancefloors throughout the world. Fellow UK DJ and producer, Carl Cox ranks at number 8 in the poll, One of the most influential DJs in dance music history, Carl Cox has had a successful career that's spanned almost 30 years, taking him from acid house veteran to the champion of techno.
Also featuring in the top ten is Norman cook aka Fatboy Slim. Credited with originating the 'Big beat' sound, Cook received a prestigious Ivor Novello Award for 'Outstanding Contribution to British music' placing him amongst some of the greatest British music acts of all time.
Pioneers of the big beat electronic dance genre, The Chemical Brothers, complete the top 10. The world's favourite psychedelic acid-beat duo have always combined moments of egotistic indulgence and mind-numbing formula with visionary brilliance. This duo were one of the first electronic acts to move from clubs to arena.