November 5, 2015 · Posted in
Uncategorized
·
Comments Off

on Obscura – an inexpensive minimal chiptunes MIDI synth
Arcano Systems has introduced the Obscura – an inexpensive minimal chiptunes MIDI synth.
Obscura is an Arduino-compatible 8-bit synthesizer that allows you to create NES, C64, and Amiga-style chiptune music by simply connecting a MIDI device.
No programming is required. This monophonic MIDI synth comes programmed with software that includes 16 preset patches.
Patch 0: 12.5% duty-cycle pulse waveform
Patch 1: 25% duty-cycle pulse waveform
Patch 2: 50% duty-cycle pulse waveform
Patch 3: sawtooth waveform
Patch 4: 8-bit sine waveform
Patch 5: 4-bit triangle waveform
Patch 6: 8-bit triangle waveform
Patch 7: arpeggiated octaves (25% duty-cycle pulse)
Patch 8: arpeggiated octaves (50% duty-cycle pulse)
Patch 9: arpeggiated octaves (8-bit sine)
Patch A: arpeggiated octaves (8-bit triangle)
Patch b: vibrato (12.5% duty-cycle pulse)
Patch C: vibrato (25% duty-cycle pulse)
Patch d: vibrato (50% duty-cycle pulse)
Patch E: vibrato (8-bit sine)
Patch F: vibrato (4-bit triangle)
Users with programming experience will be able create their own custom software for Obscura using the Arduino IDE. (Obscura is based on the Arduino Leonardo platform.) Arduino pins 5, 8, 9, 10, 12, and 13 are broken out for hardware hacking and experimentation.
The Obscura is being developed as a Kickstarter project. The synth is available to project backers starting at US $95.
December 4, 2013 · Posted in
Uncategorized
·
Comments Off

on Chiptune Massive – sound library featuring loops, samples, and patches for the Massive & FM8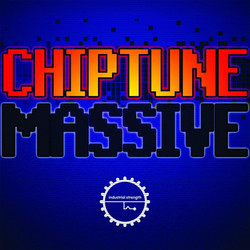 Industrial Strength has launched Chiptune Massive, a sound library featuring loops, samples, and patches for the Massive & FM8 synthesizer instruments by Native Instruments.
Our new collection was made from the ground up to provide you with a truly unique selection of quirky 24 Bit audio samples and game ready patches for Ni Massive and NI Fm-8. (Included in the Main Pack Only)

This pack is a one stop shop for sequences that you can play by just hitting one key on your midi keyboard Controller while using Ni Massive. Yes, all your favorite sounding old school video game style sequences all at just one finger tip.

We even thru in over 200 Chiptune Audio files and a dope set of Growls, Wobbles and Leads for you to rip apart. Each sample has loads of head room for you to rework and really use with your own Fx. Everything you here in the demo is in the pack and way more.
Chiptune Massive features
1.37GB content, 24 bit quality.
70 NI Massive Presets, 31 NI FM-8 Presets.
244 Apple Loops.
Includes 137 Chiptune Loops, 119 Drum Loops, 119 High Hat Loops, 25 Chiptune Bass Loops, 117 Chiptune Vocals, 24 Speak n Spell Vocals, 86 Bass Shots, 41 Mettel Synsonics Drums, 9 Virus TI Drums, 52 MT-52 Shots, 39 Casio Cz 101 Samples, 62 Moog Perc Shots, 11 Moog Fx, 60 Moog Lazors, 18 Long Moog Fx, 24 Moog White Noise Fx, 5 Edm Claps, 5 Edm Kicks, 10 Blips, 10 Closed Hats, 30 Kick Drums, 10 Open Hats, 20 Snare Drums, 26 ISR Fx.
7 Ni Battery 4 Kits, 1 Mattel NI Battery 4 Kit, 2 ISR Battery 4 Kits (96 Additional Samples), 1 Maschine Kit.
The sound pack is available to purchase for £24.95 GBP.
February 9, 2013 · Posted in
Uncategorized
·
Comments Off

on SUPERNOVA II Synth Demo – Experimental noise and chip tunes
Experimental noise / ambient drone soundscape played live on Novation Supernova 2 keyboard synthesizer. Utilizing comb filter, reverb, Q Norm, resonance, LFO and filter adjustments.
Performed live, no external processing. Excerpt from a longer session.
Computer / chiptunes-style ambient drone soundscape music played live on Novation Supernova 2 keyboard synthesizer.
Utilizing LFO (sample & hold), reverb, resonance, and filter adjustments.
Performed live, no external processing. Excerpt from a longer session.
August 22, 2012 · Posted in
Uncategorized
·
Comments Off

on Checking out the new arcadish Pianocade – teaser
Demonstrating some of the features of the Pianocade, a chiptunes-style synthesizer and MIDI controller. More information (and preorder information!) at www.pianocade.com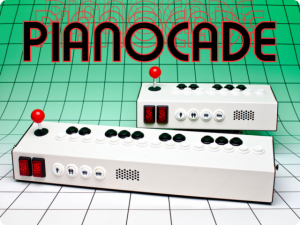 The Pianocade Synthesizer
The Pianocade is a synthesizer designed to sound, look, and feel like vintage arcade games.
The Pianocade's built-in synthesizer is based on the sound hardware of the Nintendo NES and Game Boy (specifically, one of the square wave channels: it's a monophonic square-wave synthesis engine with a 4-bit digital-to-analogue converter). Because it's monophonic, it does what many early games did in lieu of chords: it cycles through the notes of the chord rapidly (arpeggiation).
Pianocade MIDI Support
The Pianocade has traditional 5-pin MIDI ports (in, out, and through) as well as USB MIDI. You can use the Pianocade to control any device with MIDI in, or control the Pianocade via an external controller or sequencer. The Piancade's arpeggiator automatically syncs with incoming MIDI clock signals, too. You can also reprogram the MIDI messages of the joystick, coin buttons, and player buttons for a totally custom MIDI controller.
MIDI In, Out, and Through, plus experimental USB MIDI in and out
Integrate MIDI velocity and aftertouch into sound banks for amazing effects
Synchronize the arpeggiator to external MIDI clock signals, with adjustable tempo
Add "extra" controls via pitch and CC messages
Reprogram the MIDI message sent by each control
May 22, 2012 · Posted in
Uncategorized
·
Comments Off

on CONDOM · Live in NYC [teaser]
Album and music video available for download on May 23, 2012
condom.bandcamp.com/
May 8, 2012 · Posted in
Uncategorized
·
Comments Off

on 130 new Animoog presets
Sunsine Audio has released Animation Vol 1, a set of 130 presets for Moog's Animoog IOS synth.
Dubstep basses, modulation mayhem, chiptune keys, ambient voyages, hard leads and dirty funk characterize this set of 130 presets for the award winning Animoog ios synth. Compatible with both IPad and IPhone versions. The cheapest, most diverse and usable set available. Recharge your Moog and find out why this synth is creating such a stir!
*Requires Animoog synthesizer for IPad or IPhone*
130 .preset files
Includes easy installation instructions.
Pricing and Availability:
$4.99
More information:
April 25, 2012 · Posted in
Uncategorized
·
Comments Off

on Chip time: Defame & Nathan Monk [Circuit Bent Beats]
Defame and Nathan Monk present [Circuit Bent Beats]. A collaborative experimental project based around Defame sampling and chopping/looping sounds recorded by Monk through various circuit bent objects; kids toys, turntables, etc. The 5 song EP will be available 3.27.12 via audiorecon.net and defame.bandcamp.com.
April 12, 2012 · Posted in
Uncategorized
·
Comments Off

on Chip tunes: Children of the Bleep
This compilation presents chiptune artists from many different styles.
Such as Glitch Hop, Breakbeat, Bassline, Dubstep, Dub, IDM, Ambient, Cumbia, Hardcore, Speedcore, Breakcore, Synth Punk, Digital Hardcore, Grindcore and Noise.
Available for Free Download on http://chipndamned.com
February 16, 2012 · Posted in
Uncategorized
·
Comments Off

on beek — 7bit date: robot love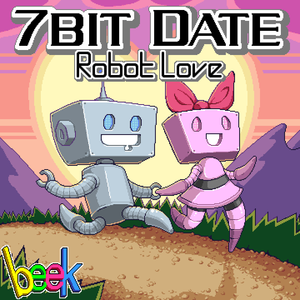 "7bit date: robot love is a collection of chips I began tracking in 2008, with one song reaching as far back as 1998. In 2008, having recently graduated from university, I reexamined my chiptune past and decided to get back in the game. Life carried on, and years later, I remembered my original goal of a new chipdisk release.. Here we are today, 2012!

For 7bit date, I didn't limit myself to traditional chip sounds. I make use of Amiga ST-XX samples in a few tracks — a process which rekindled some of my imagination, as I remembered this or that MOD from back in the day with each Amiga sample I came across. Another characteristic of my chips is to use no external/post-processing effects, just some occasional Schism filters, so the original .IT files will reproduce pretty close to the MP3.
All in all, folks can look forward to a varied collection of chippy goodness: funky, poppy, videogamey, with a splash of reggae and hiphop in a couple tracks"
— beek.
pyramidium (2:19)
archipelago (3:29)
lunar FREAK on) (2:12)
omega, omicron (3:20)
(robot) luvr's rock (2:20)
rearrraaange (0:39)
CHECK(me out)SUM (2:32)
3rd circuit reggae (2:00)
funknium (3:50)
doomkatek (0:49)
circuit break (3:03)
don't let 'em (4:21)
December 21, 2011 · Posted in
Uncategorized
·
Comments Off

on Chip music workshop – The Game is Not Over
And here's a Googlish translation of the project from Portuguese:
Lecture and performance audio and visual free Pulselooper and Roger. AVLAB pt.03 end of # 6.
Pulselooper is a project of Andrew ZP, audiovisual producer and musician who uses as a tool for creation and composition Game Boys, old computers and other technologies vintage. Andrew ZP show how the few bits of an old game can turn into a musical instrument. With Game Boys (the classic Nintendo handheld game) and 80 years of old computers, is Pulselooper
electronic music full of beats and heavier bases and distorted than is usually drawn from a hi-fi art.
His electronic music made ​​with vintage consoles has passed, among others, places like Campus Party 2010; GameMusic Festival, conducted by the Instituto Itau Cultural in Sao Paulo, the Continuum, I Festival of Art and Technology of Recife, the Animefriends in San Paulo and Rio FILE Hipersônica 09, where he shared the stage with artists that are reference style, like Bit Shifter, Covox, Sabrepulse and some of the biggest names in
chipmusic world.
His presentation at the meeting will focus on AVLAB chiptune or Chip Music, musical style synthesized in real time by video games and old computers. Aesthetic feature of the year 80, when these devices were one of the few digital tools for composition, still used by aficionados of tones in low definition.