Fan of Teenage Engineering's OP1 – then check this one out from AfroDJMac
Free Ableton Pack Download @ http://bit.ly/freesynth77
Tutorial on how to create drum fills and variations, plus two free Ableton Live Racks. The OP-1 Drum Rack was made with the synthesizer engines on Teenage Engineering's OP-1, and the effect rack is designed for easy drum fills and changes.
Expand your sonic arsenal with this extensive collection of arpeggios, grooves and rhythmic soundscapes. The Arpeggiator expansion library is filled to the rim with inspirational sounds, running in perfect sync to the tempo of your track and ready to breathe life into any club track.
Featuring Trance arps, pulsating basses, evolving sequences, phat rhythms and groove laden textures, Arpeggiator takes it all to the next level.
The Arpeggiator expansion also contains an inspiring collection of arp patterns, no less then 100 new arpeggios were added to create your own sounds or refresh presets.
Expansion highlights
* 200 superb new presets by professionals
* 100 new arpeggiator patterns
* 2 new skins (White & Black)
The Arpeggiator expansion is suitable for a wide range of styles:Electronica, Trance, Soundtrack, IDM, Cinematic, Synthpop, HipHop, Dance, Goa, Hardstyle, Electro and a wide variety of other music genres.
For more info please visit the Arpeggiator expansion product page: http://www.tone2.com/html/arpeggiator…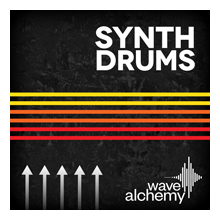 Ten Vintage synthesizers expertly programmed to create a ground-breaking Drum Library, our most comprehensive and intricately designed to date. Incorporating all-time classic analogue machines with modern High-End processing hardware and production techniques…
Introducing Synth Drums, offering over 5900 cutting edge, totally unique drum samples and percussive hits, each carefully crafted by hand, on a sound-by-sound basis.
Synths used in the creation of Synth Drums:
Roland Jupiter 8
Roland System-100 (101, 102, 104)
Sequential Circuits Prophet 5 Rev 2
Sequential Circuits Pro One
Korg MS-20
ARP Odyssey MK1
Moog Minimoog Model D
Oberheim OB8
Roland Juno 106
Roland SH-09
"We've designed this library to be as flexible as possible: as well as the extensive processed section, the unprocessed source samples are also included as they were originally recorded – straight-from-the-synth. A third section includes selected samples bounced through special processes to add character, tone, warmth and punch, using Vinyl and Reel-to-Reel ¼ inch Tape with multiple saturation levels.
We feel that this attention to detail will translate into a unique, creative and useful addition to any electronic music producer's toolkit."
Here are the hottest vocal samples for your tracks, Ableton Live Ready. Enjoy the Swag YOLO!
Visit AfroDJMac's site for more stuff like this, including Live Instrument downloads, tutorials and music! http://www.afrodjmac.com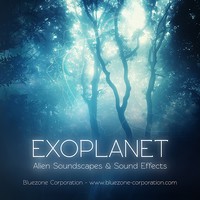 Bluezone Corporation has announced the release of Exoplanet – Alien Soundscapes & Sound Effects, a cinematic/ambient sound library.
This downloadable sample pack offers a huge choice of extraordinary Sci Fi nature sounds, forest ambiences, textured animal gurgle and growl sound effects and includes reworked hardware synthesizer pad sounds.

For original compositions as well as soundtracks, this pack of 124 professional atmospheric / FX sounds is the reference sound library you'll turn to again and again for all types of music compositions.
The sample library costs 16.95 EUR.
Download for free at: http://www.elektron.se/support-and-do…
128 experimental, haunting and outright bizarre Analog Four Sounds. Created by sound designer Richard Devine.
"I wanted to create a collection of abstract sounds that took advantage of the Analog Four's extensive modulation capabilities. I hope these sounds inspire new ideas and offer some interesting starting points for a song." — Richard Devine
Generation -
Sunsine Audio's new pack for PPG Wavegenerator features 32 presets including 5 basses, 7 leads, 5 keys, 2 arps, 9 pads, and more. In addition 20 unique wavetables have been included, and exchanging these between presets allows a large degree of tonal variation very easily. Each preset has parameters mapped to both the horizontal and vertical keyboard control for expressive performance opportunities.
*Requirements: Compatible with iPad. Requires iOS 5.1 or later and PPG Wavegenerator.*
Format:
• 32 Presets in 1 .bin file
• 20 WaveTables in .wts files
• Full horizontal and vertical key modulation support.
• Easy Installation Instructions
Price: $1.49
Available from – www.sunsineaudio.com
Free Preview Pack – http://www.sendspace.com/pro/dl/unlxtv
Roland is proud to introduce JUPITER Synth Legends, a series of free sound libraries for the JUPITER-80 and JUPITER-50 synthesizers. Featuring all-new Tones, Live Sets, and Arpeggio patterns, the collection uses the powerful and flexible SuperNATURAL sound engine to capture the essence of a number of historical synths. We've fully maximized the Live Set architecture and multi-effects capabilities of the modern JUPITERs, layering and processing the classic sound emulations to create a huge library of "dream patches" comprised of the most legendary synths ever produced.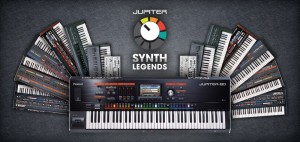 Download JUPITER Synth Legends Volume 1 for free:
http://www.JUPITER-80.com
Toby has produced & remixed over 100 songs and is known for his punchy synths, pulsing arpeggios and searing lead sounds. The Synth Essentials pack is perfect to give any project a modern edge.
Info – http://www.image-line.com/documents/toby_emerson_synth_essentials.html
Flux302 has announced Dystopia, a sound library for Native Instruments Maschine.
For the Past year This Expansion Pack has been cultivated by going to some extreme environments with choice gear and destructive mentality.

From 100 ton cranes to Large Iron and concrete destroyed while Sampled in HUGE environments with Real industrial equipment. Employing techniques of creative Analog, digital, and Hybrid synthesizers and out board kit. Multi Fx kits complete with Patterns constructed specifically to enhance your music in the Live moment as well as the studio environment.

This pack spans an eclectic usage of not only Raw percusive sound but True Sound designed specifically for the Dystopian future of music. Dirty, Raw, intense and dark this pack will evoke the Boom to your Bap and drive your beats to the next level.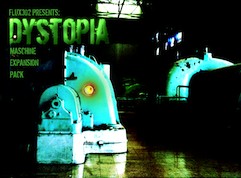 Dystopia features
25 Drum Kits.
11 Multi FX kits.
14 Maschine Instruments.
125+ Drum patterns.
400+ Browser Tagged Samples in WAV format.