TM404, aka Andreas Tilliander, paid the Elektron Studios a visit for an impromptu Octatrack jam. This is slow burn acid.
TM404: https://soundcloud.com/tilliander
Auto.
Nord has released a new sound bank for the Nord Drum 2 by Swedish electronica legend Andreas Tilliander, which they say concentrates on bring out the electronic soul of the machine in 25 amazing kits.

Andreas Tilliander is a man of many aliases such as his most recent creation TM404, but perhaps you also have heard of Svaag, Skitus, Mokira, Lowfour or Rechord? TM404 made it's live debut at Berghain, Berlin during the CTM Festival in January 2013. Since then there's been sweaty gigs in lots of countries and places. Tokyo, Nagano, Taipei, Shanghai, New York City, Bern, Venice have all witnessed TM404 and his analog hardware live sets. Richie Hawtin is a fan and has invited the man behind TM404 twice to his Enter experience at Space, Ibiza. Andreas Tilliander is releasing three new records autumn 2014 as TM404, Mokira and Svaag. 

Pricing and Availability:
Free download (requires Nord Drum 2 OS v3.00 or later)
All week, FACT's US team (Chris Kelly, John Twells, and Bryan McKay) is in Montreal for the festivities, interviewing some of the most talented artists in the experimental electronic music world.
Next up: we sat down with Swedish glitch pioneer Andreas Tilliander (aka Mokira and TM404) to talk about the inception of the TM404 project, Richie Hawtin and his plans for the future.
Interviews by John Twells & Chris Kelly
Filmed by Bryan McKay
Subscribe to FACT on YouTube to stay updated on our original video releases: http://www.youtube.com/Factmagazine
Videos, daily editorial and more: http://www.factmag.com
Like FACT on Facebook: http://fb.com/FACTmagazine
Follow FACT on Twitter: https://twitter.com/FACTmag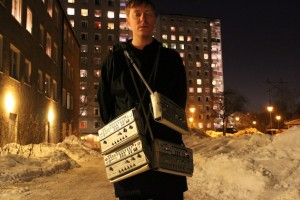 Attack Magazine has a nice interview out with Swedish electronic pop artist and producer Andreas Tilliander
Andreas Tilliander's latest album sees him focus his attentions on Roland's classic x0x series. We spoke to him to find out how the project came about and discover how he avoids techno cliches.
Attack: Tell us about the roots of the project. Did you decide in advance to make an album based entirely on the classic Roland gear or was it an organic process?
Andreas Tilliander: The funny thing is that I never had an album or concept in mind. I recorded the first couple of tracks just as a joke for my friends. People kept telling me I was crazy collecting all those Roland boxes. I had the entire series, but I also had several of some machines, like the 303 especially.
I wanted to show them that it's possible to use several 303s in one track. You just have to have some imagination and good will. I filmed it just to show them that I didn't overdub it or anything like that.
Read the full interview here >>
H-A-C-K is a threedimensional sound- and videosculpture by electronicaproducers Andreas Tilliander and Håkan Lidbo together with audio-visual artist Joel Dittrich.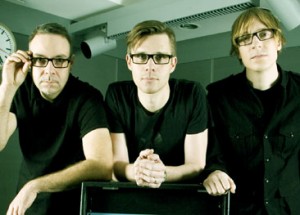 In H-A-C-K music is created by all sounds accompanying old analogue stereos, what we usually think of as noise. These mostly unwanted sounds are here composed in a way that makes them ring beautifully instead.
In the exhibition the viewer is struck by a dense mass of impressions. Since the sound comes from several different sets of speakers, which all have a different character of sound and are placed at various heights and depths, the impression is multidimensional. Furthermore if you move around in the room an interactive experience is created where you discover completely new sounds and soundcombinations. The sounds will be visible on a number of TVs connected to the noise producing apparatuses.
A set of performances where the participating artists and invited guests play the installation is also planned during the exhibition period. H-A-C-K is exhibited in Färgfabrikens projectroom 25 aug. — 16 okt. 2011. Opening party and performance thursday 25 aug. 19.00 — free entrance!
joeldittrich.se
hakanlidbo.com
repeatle.com
fargfabriken.se
Full rez photos: h-a-c-k.se/​press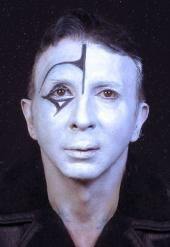 The Danish city Århus hosts the Recession Festival again on October 8-9. The program 2010 includes Marc Almond, Front Line Assembly, Portion Control, Rummelsnuff featuring Claus Larsen, Necro Facility, Kite, Andreas Tilliander and Familjen. More acts will be announced shortly.