The cover art for Electric Light Orchestra's Out of the Blue is spacey and iconic and it got us thinking about how fun an ELO-themed shmup might have been back in the day… Well, here's the next best thing: a chiptune tribute that could have worked as a soundtrack for such a game!
The eight artists here have used hardware and samples from various old video game consoles to pay tribute to some of Jeff Lynne's most memorable songs, and it only seemed fitting to commission cover artwork that mimicked the crappy Atari box art of the same era when ELO rose to prominence. We hope you have as much fun listening as we did putting it together!
Ever want to jam out on a midi controller with classic video game sound FX, or secretly add a few of those FX to your production? This is the Walkthrough of our massive 64 sample/ 4 bank Retro Video Game soundpack for Ableton Live. There are also an additional 2.5 banks before and after the 4 main banks of additional samples we liked, but didn't use in the core pack. This brings it to a whopping 104 total, retro 8/16/32-Bit video game samples to take you back to the 80's and 90's. Enjoy!
FREE DOWNLOAD: https://maps.djtechtools.com/mappings…
http://youtu.be/A7SR3JOszV0
Remco Sound FX Machine 1979
Panzer Party-Erwin Rommel Wants Your Quarters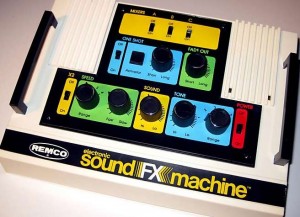 The Remco Electronic Sound FX machine was based on the Texas Instruments SN76477 analog sound effects chip. This little late-1970s integrated circuit generated square and noise waves that could be modulated to create all manner of bleeps, bloops, buzzes and auditory insanity. It's perhaps most famous as the sound chip used in the arcade version of Space Invaders.
Several toy makers seized on its simple design and $3 price tag, but Remco went a step further by using it to create a bizarre battery-powered sound effects machine capable of generating an enormous range of parent-repellent sounds. The booklet includes pages of strange patch settings.
Official Music Video. Celldweller – a hybrid fusion of aggressive electronic music combined with orchestral and rock influences. Klayton, the multi-instrumentalist artist, producer, songwriter, performer, programmer, and re-mixer, is the mastermind behind it all. Klayton's music has been heard by millions between in placements in Film/TV, and Video Games.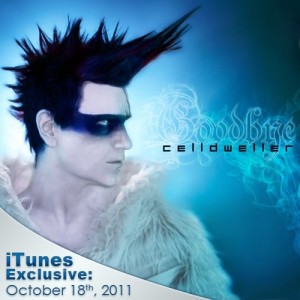 Credits:
"Own Little World" (Klayton's We Will Never Die Mix)
Written by Klayton (ASCAP)
Celldweller Live:
Klayton
Bret (www.bluestahli.com)
Footage by:
Acme Pixel Movers
Weston Woodbury
Brandon W. H. Smith
Justin Smith
Yulia Nesterova
Live Show Backing Video by:
‪http://www.acmepixelmovers.com‬
Additional Video Content Provided by:
arjanM – ‪http://www.arjanm.com‬
Buy at the FiXT Store:
http://bit.ly/qDeu5u
This latest release from Zero-G is from the same producer as last year's cinematic success – Deep Impact – and features a vast collection of construction kits, atmospheres, drones, evolutive moods, beat loops, whooshes, hits, impacts, explosions, and lots more. Available as a DVD or download exclusively from Time+Space.
From cinemascapes of staggering beauty to impacts of shocking horror and violence and everything in between this sample library is full of musical ideas which can be used as building blocks to add a third dimension to your musical compositions.
Perception contains 35 construction kits plus over 650 instruments in EXS24, Kontakt and NN-XT format as well as Acidized Wav files and Apple Loops.
Hear some of the sounds for yourself with the free taster pack!
Perception is a vast collection of construction kits, atmospheres, drones, evolutive moods, beat loops, whooshes, hits, impacts, explosions, and lots more. It can be used in many different film genres as well as for TV soundtracks, advertising, games and dance music.
Perception contains over 650 instruments in EXS24, Kontakt and NN-XT format as well as Acidized Wav files and Apple Loops all recorded in stunning 24bit by one of the world´s leading soundtrack producers using high fidelity source materials and a large-soundstage production approach. These stunning sounds will help you create highly charged emotional mood narratives that generate the perspective of a certain time and space.
In addition, the 35 construction kits contain all their individual components which can be combined to create your own unique arrangements and compositions.
Perception will give you the power to create the unimaginable!
All of the samples have been pre-cleared and are 100% original & royalty-free for your musical use without any additional licensing fees.
Includes:
600 Acidized WAV files
600 AIFF Apple Loops
650 Kontakt Instruments
650 EXS24 Instruments
650 NN-XT Instruments.
This weeks Ableton Live Rack is a collection of white noise swooshes, risers, falling synths, and other useful transitional sounds.
They are great for adding tension or creating releases. Most were created with either virtual synths or sampled synths, and some sounds were sampled from old video games. These are some of the exact sounds I use during my live performances to add anything from anticipation, signaling a change, or creating atmosphere. I have added a bunch of useful effects. These are explained in the video, as well as a quick demonstration of how I might use them on a track, although for the sake of example, I may be slightly overdoing it. Enjoy and Share

  **Non Live users: You can use the samples in your DAW of choice**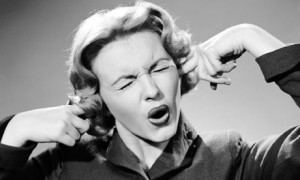 Download the rack here: http://bit.ly/freesynth14
So much of our enjoyment in life relies on tension and release, and music is no different. This weeks free Ableton Live Rack is designed to help build that tension and release in your music.  I've created a bunch of white noise risers and fallers, sampled some choice sounds from old video games, and created synths that climb and fall many octaves over time.  Many of these sounds have been staples of dance and electronica for years, but more and more, as genres of music mix together, I find these sounds as useful in rock music as they are in anything else.  Experiment with them.  Use them to alert the listener to changes that are approaching, and to smooth out transitions.

Many of these sounds are the exact ones I use in my live performances, and they can work wonders whether entering or leaving a chorus, switching to a new song, or just as something to get the audience to make some noise of their own.  I've added some effects that lend themselves nicely to all this swooshing around.  There's Flanger, Phaser, Reverb, Delay, AutoPan, Bit Crusher and a Beat Repeat that allows you to further destroy the sound.  In the video, I explain how it all works and demonstrate some ways to (over)use the AfroDJMac Noises, Risers, Swooshes Rack.  Use and abuse; enjoy and share.
Description below:
This is (was) one of those old video game reproductions that you plug straight into a TV. I gutted it out after deciding I have enough versions of Pac Man to play with, (super pac man really sucks!) And built my own synth! It's another 40106 based synth using four of the six schmitt triggers for main oscillators and one for the Lfo. It has a light sensor for one of the main voices and a "rate" knob for the Lfo speed. I was able to make it run on the original set up of four AA batteries in the compartment underneath and as you can see the blue knob that I use for wintergreen altoidsalmost matches perfectly. It has a 1/4 inch out to plug into any amp or mixer and i used the menu light for power. the menu button works to change the LFO into a swooping triangle instead of a square wave and the red trigger button makes the sound come out.
Bluezone has a new Youtube channel up, here is a video from their latest release:
http://www.bluezone-corporation.com/catalogue/details/66/6/products/ambient-b…
Ambient Breaks from Bluezone Corporation is the ultimate collection to jump into professional production of Ambient soundtracks for film, video games, TV series and action. Ambient Breaks is a perfect mix of calm, refined pads reworked with rich, deep synth lines. This new sound bank pushes the limits of ambient sound and can be easily adapted to other styles such as Dubstep, Drum n Bass, Hip Hop, Nu Metal, Pop, Grime and Industrial.
The producers from Bluezone studios are pleased to announce Ambient Breaks. This sound library offers a balance between strong, hard sounds and refined sounds, to keep the finesse of Ambient and Chill Out. With more than 240 loops and samples, Ambient Breaks offers a multitude of possibilities.
This pack also includes an arsenal of drum loops, no-kick loops ( hi-EQ ), drums hits that provide a solid rhythmic basis. Add to this bass lines, synths, (fat synth loops, synthetic loops, infra bass loops and key loops ) as well as sound effects, synth sounds and layers. To make your job easier, all synth lines are in the same key, which means you have a huge kit with which to build your work from start to finish with rich and innovative sequences.
Like all Bluezone Corporation products, this pack is royalty-free and does not require any additional costs or permissions – it's 100% ready to be used in your commecial productions.
Suitable for styles such as : Ambient, Soundtrack, Game & TV series, Breaks, Downtempo, Glitch, Pop, Dub, Dubstep, Grime, Drum and Bass, Industrial, Nu Metal, Hard Rocks, Chill Out, Lounge, Hip Hop, Trip Hop, Electronica, Jazz, Big Beat and Experimental.
A couple of themes from the original metroid game for the nes, somewhat replaced with completely different material. This chipophone video intentionally left silly.
Perhaps slightly off topic but this is pretty cool, I must say, enjoy
ION Audio, ThinkGeek and Atari teamed up to create an actual retro arcade gaming experience on the iPad.