XILS Vocoder 500 – Authentic Analog Vocoder simulation and beyond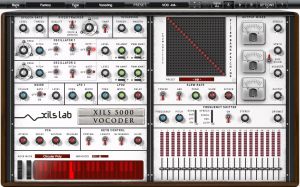 Xils-Lab has announced XILS Vocoder 5000, a new plug-in for Windows and Mac OS X offering an "Authentic Analog Vocoder simulation and beyond"
Features:
Authentic emulation of the most complex Analog Vocoder ever produced.
Organic and realistic sound with clear and understandable Vocoding.
Hundreds of MIDI automatable parameters.
Frequency Bands Pin Matrix, genuine analog oscillators, 0df Filters, Pitch Shifter.
The true sound of analog Vocoders, and much more.
Price: TBA. XILS Vocoder 5000 is expected to be released December 17th 2014.
Comments