Bitsonic Cannabis Vocoder
Bitsonic has released Cannabis Vocoder, a free VST plug-in for Windows that can completely change the sound of your vocal track.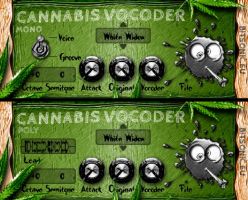 The mono version is a VST effect plug-in. Using the effect on the vocal track the software automatically tracks the tune of the vocal track, and calculates the pitch of the changed sound as well.
The poly version is a VST instrument plug-in, where you can load the vocal track into the software and using the MIDI channel you can create a polyphonic vocoder.
Comments