June 11, 2014 · Posted in
Uncategorized
·
Comments Off

on Electro Spectre is out with a new single called "You Push for the World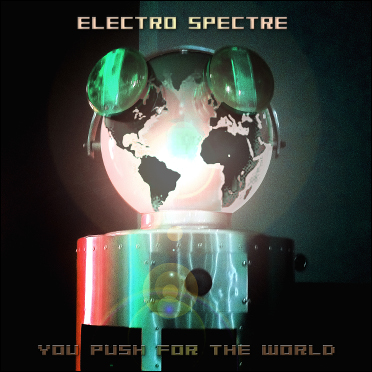 The Norwegian synth-pop act Electro Spectre releases its second single "You Push for the World" on June 10th after signing to Nordic Records. The release is not as genre based compared to the previous release "Your love is a crimial", it's less dancy, but darker and with a very catchy chorus. The single includes 2 radio versions and 3 remixes by Mike Maximus, Capa and Mudman who all have a very different take on the original.

The accompanying video was shot by directors Rune Hov and Alexander Bjørneboe, the latter also the singer in Electro Spectre. It's a mix of old military footage and extreme closeups of the singer. Says Alexander: "The main universe in the video is cut from original footage depicting the life of navy soldiers on a warship during WW2. When you set out to make a music video, it's always a question of what you want to communicate to the audience: Do you want to please the eye, do you want to surprise, do you want to shake things up?
When we filmed 'Tokyo Shuffle', we wanted an exaggerated, cartoonish feeling. This time we wanted something quite different, so we had consider how close to the lyrics we wanted to be. Personally, I tend to prefer to try to capture the same ambience in the video as is reflected in the lyrics, but not necessarily make a video that is a visualization of the song's words. I want the video to expand the experience, not limit it.
A warship is no doubt a dark subject matter, yet the video is – at least in my opinion – not bleak. The way we edited it, it's a mix of gravity and comedy. The latter a result of the absurdity of some of the events, and the fact that these men seem to be able to survive almost anything.
I do feel the video really suits the song. We had great fun working this video through, and I hope the audience appreciate it as well."