New video from Halo Effect, details below:
Taken from the album "Recoding"
Directed, shot and edited by Antonio Levita @ K-Digital Film.
http://www.youtube.com/user/deusmax
Androids, virtual reality and rebelling machines, those are the themes for the return of Halo Effect. The new album will bring along new synthetic sounds, belonging to a travel towards distant and futuristic worlds, featuring a cross-over between synthpop and north-european electronic beats. Produced by Mika Rossi (Autodafeh / Endless Shame) who mixed the album giving an international flavor to the sound of the band.
The "RECODING" has already begun!
// Follow Halo Effect @ http://www.facebook.com/haloeffectband
PIAS has just made public the video for the track, by the great Anton Corbijn. Rumour has it that the director misheard the track title as 'egghunter', which explains the grainy footage of a fruity lady being chased around wearing an egg on her head, eggs falling, and so on. For more on PIAS Recordings 30 year anniversary and their vinyl reissues, please visit their website.
After a couple of years working on other projects Steelberry Clones returns with a new single titled "Sweet Sexy Virgin". This is the first release from their upcoming album called "Retrosonic Voices" that will be released in Q1 next year.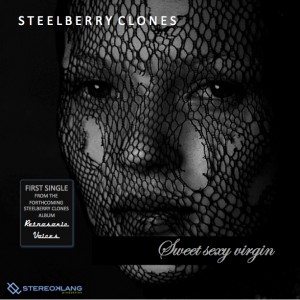 The new single features Adelinne as guest vocalist and the song deals with a hot topic – women trafficking. Steelberry Clones has always tried to do a blend of music that deals with subjects that concerns us, paired with retrospective quests into things that intrigues them, such as space, 1950's, technology advancements, historical events and personal experiences. The new single combines hard beats, 8bit sounds, massive synth basses and the strong voice of Adelinne, to create something that pushes the envelope in modern electronic pop music.
The new release "Sweet sexy virgin" will be accompanied by yet one other single that will be released before Christmas. The new album "Retrosonic Voices" is due in Q1-2013 next year and will combine the best of modern electronic pop music with old-school sounds from the past 30 years of electronic music.
Track details:
Artist: S T E E L B E R R Y C L O N E S – featuring Adelinne
Title: Sweet sexy virgin
Album: Retrosonic Voices (Q1-2013) – will be released on iTunes, Spotify, Amazon and Limited edition hard copy
Label: Stereoklang Produktion

ElectriXmas is an annual event focusing on electronic music, within electronic pop, EBM, electro etc. As with previous years five bands will perform live on stage and this years line up promises a full powered event, here's is what the ElectriXmas crew has to say about it:
Well, it's been a tough choice to select the final artist for this years electriXmas. We've had weeks of discussions, negotiations and a lot of stress, but finally we're pleased to be able to bring a long awaited band to the stage…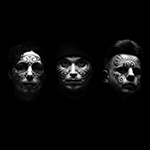 We give you… [:SITD:] !!
So now, the complete lineup is:
ICON OF COIL (no)
[:SITD:] (de)
AESTHETIC PERFECTION (us)
JÄGER 90 (de)
HENRIC DE LA COUR (se)
+ surprise guests ELECTRONICALLY YOURS  (se)
From a < S T E E L B E R R Y   C L O N E S > perspective we recommend you to keep a close eye on the surprise act going forward

Electronically Yours
Eddie Bengtsson (Page, S.P.O.C.K, Sista Mannen På Jorden) oiled a wooden deck and had a vision. He invited friends and acquaintances from among the ranks of Swedens synth artists to help him realize it. By taking the best tunes from the 70′s to the present day and redefining them electronically they hope to make our small planet a better place … Do not miss Electronically Yours Live at electriXmas!
Don't forget to Check out the Artists page for more info on the artists. Tickets can be bought directly from the website, but hurry, electriXmas has been completely sold out the last 3 years in a row, so don't wait too long!
We'll be back in the next few days with info regarding the schedule and dj's for the night. As usual, keep up to date here or on any of the following:
– Facebook group: www.facebook.com/groups/electrixmas
– Facebook page: www.facebook.com/electriXmasfestival
– Twitter: twitter.com/electriXmas
New track from the upcoming solo album of Douglas McCarthy, the frontman of EBM pioneers Nitzer Ebb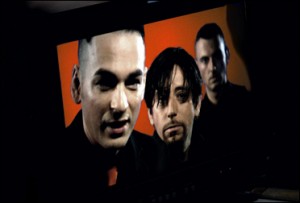 According to various sources and frequent rumors And One has called it quits. Label changes, fights between past and present band members finally made Steve take the decision to through ion the towel. Here's a text from Side-Line exploring the situation further – too bad for a band that had so many good EBM / synth pop tracks in their portfolio:
Whereas the band insinuated earlier this week that they would sign to Out Of Line, it now seems that And One will simply stop all activity and cease to exist. The news is also confirmed by other scene magazines, such as Sonic Seducer which reports "Schluss, aus, vorbei: And One lösen sich auf".

And since Steve thinks we can't read German, here are his words: "Für And One besteht kein Bedarf mehr, weder bei einer neuen Plattenfirma zu unterschreiben, noch für And One ein eigenes Label zu gründen. Die letzten Werke lassen wir einfach nur pressen und verkaufen sie selber auf Konzerten und online oder so. Mal sehn. Scheiß auf Charts oder Konventionen. And One ist durch mit der Branche." Even our colleagues at Sonic Secucer interpretate this as the end.

The end of the band was written in the stars after endless battles with labels and (ex-members), ego-tripping ramblings on the bands blog attacking other artists, doll fights, plus the odd cat fight between frontman Steve Naghavi and Side-Line.

And One was a German New Wave, synthpop and EBM band founded by Steve Naghavi and Chris Ruiz in 1989. The band's first release was "Metal Hammer". On June 4, 2011 Chris Ruiz and Gio van Oli announced they were leaving And One and formed a new band entitled PAKT. It got the PAKT members lots of public shouting and denigrating comments from Steve Naghavi who increasingly seemed to have lost the pedals. The band's last album was 2012's "S.T.O.P."
A couple of their most recent releases can be found below:
Stay tuned for more info…..
This is the official video for Dupont´s "Entering the ice age" taken from the album with the same name released on Progress Productions. Directed by Einar Friðjónsson.
Directed by Adolf Steinhimmel
AND ONE – LIVE 2012:
09.11.2012 Mannheim – Alte Seilerei
10.11.2012 Rostock – Moya
16.11.2012 Leipzig – Haus Auensee
17.11.2012 Berlin – Columbia Halle
23.11.2012 Hamburg – Grosse Freiheit 36
07.12.2012 München – Backstage
08.12.2012 Dresden – Alter Schlachthof
09.12.2012 Hannover – Capitol
14.12.2012 Oberhausen – Turbinenhalle (FINALE!)
+ Special Guests:
Melotron
Welle:Erdball
+ Support: Distain
Tickets exklusiv nur bei http://www.bodypop-shop.de
Besuche AND ONE auch…
…zu Hause: http://www.andone.de
…auf Facebook: http://www.facebook.com/ANDONEofficial
…auf Twitter: http://www.twitter.com/ANDONEofficial
…auf YouTube: http://www.youtube.com/user/ANDONEofficial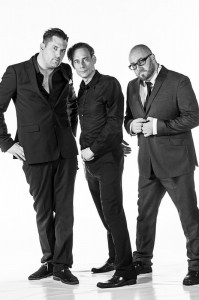 As also has been somewhat leaked on Facebook we can expect a new album from Covenant soon, more details below:
1.5 years have passed since their last album "Modern Ruin" was released and now the band is working on the next one. The title is "Leaving Babylon" and scheduled for early 2013.
The band also welcomes a new live member in form of Daniel Jonasson on keyboards, replacing Joakim Montelius. Joakim has decided to stop touring but will remain as a member in the studio. Daniel Jonasson is also a member of the Swedish EBM band Dupont.
The band are currently touring the States and later in September they will perform a special set of shows on their "Dreams Of A Cryotank 2012 Debut Album Tour", a full-length show with early material, rarities and a handful of hits.
Photo credit: P.Duvander, 2010
The new DE/VISION vi­deo of "Brotherhood Of Man" – the first sin­gle from the al­bum "Rockets & Swords". Released on 24th August 2012 – available on Amazon & iTunes