New track from the upcoming solo album of Douglas McCarthy, the frontman of EBM pioneers Nitzer Ebb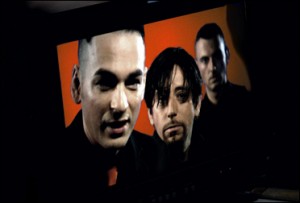 According to various sources and frequent rumors And One has called it quits. Label changes, fights between past and present band members finally made Steve take the decision to through ion the towel. Here's a text from Side-Line exploring the situation further – too bad for a band that had so many good EBM / synth pop tracks in their portfolio:
Whereas the band insinuated earlier this week that they would sign to Out Of Line, it now seems that And One will simply stop all activity and cease to exist. The news is also confirmed by other scene magazines, such as Sonic Seducer which reports "Schluss, aus, vorbei: And One lösen sich auf".

And since Steve thinks we can't read German, here are his words: "Für And One besteht kein Bedarf mehr, weder bei einer neuen Plattenfirma zu unterschreiben, noch für And One ein eigenes Label zu gründen. Die letzten Werke lassen wir einfach nur pressen und verkaufen sie selber auf Konzerten und online oder so. Mal sehn. Scheiß auf Charts oder Konventionen. And One ist durch mit der Branche." Even our colleagues at Sonic Secucer interpretate this as the end.

The end of the band was written in the stars after endless battles with labels and (ex-members), ego-tripping ramblings on the bands blog attacking other artists, doll fights, plus the odd cat fight between frontman Steve Naghavi and Side-Line.

And One was a German New Wave, synthpop and EBM band founded by Steve Naghavi and Chris Ruiz in 1989. The band's first release was "Metal Hammer". On June 4, 2011 Chris Ruiz and Gio van Oli announced they were leaving And One and formed a new band entitled PAKT. It got the PAKT members lots of public shouting and denigrating comments from Steve Naghavi who increasingly seemed to have lost the pedals. The band's last album was 2012′s "S.T.O.P."
A couple of their most recent releases can be found below:
Stay tuned for more info…..
This is the official video for Dupont´s "Entering the ice age" taken from the album with the same name released on Progress Productions. Directed by Einar Friðjónsson.
Directed by Adolf Steinhimmel
AND ONE – LIVE 2012:
09.11.2012 Mannheim – Alte Seilerei
10.11.2012 Rostock – Moya
16.11.2012 Leipzig – Haus Auensee
17.11.2012 Berlin – Columbia Halle
23.11.2012 Hamburg – Grosse Freiheit 36
07.12.2012 München – Backstage
08.12.2012 Dresden – Alter Schlachthof
09.12.2012 Hannover – Capitol
14.12.2012 Oberhausen – Turbinenhalle (FINALE!)
+ Special Guests:
Melotron
Welle:Erdball
+ Support: Distain
Tickets exklusiv nur bei http://www.bodypop-shop.de
Besuche AND ONE auch…
…zu Hause: http://www.andone.de
…auf Facebook: http://www.facebook.com/ANDONEofficial
…auf Twitter: http://www.twitter.com/ANDONEofficial
…auf YouTube: http://www.youtube.com/user/ANDONEofficial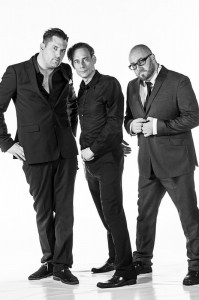 As also has been somewhat leaked on Facebook we can expect a new album from Covenant soon, more details below:
1.5 years have passed since their last album "Modern Ruin" was released and now the band is working on the next one. The title is "Leaving Babylon" and scheduled for early 2013.
The band also welcomes a new live member in form of Daniel Jonasson on keyboards, replacing Joakim Montelius. Joakim has decided to stop touring but will remain as a member in the studio. Daniel Jonasson is also a member of the Swedish EBM band Dupont.
The band are currently touring the States and later in September they will perform a special set of shows on their "Dreams Of A Cryotank 2012 Debut Album Tour", a full-length show with early material, rarities and a handful of hits.
Photo credit: P.Duvander, 2010
The new DE/VISION vi­deo of "Brotherhood Of Man" – the first sin­gle from the al­bum "Rockets & Swords". Released on 24th August 2012 – available on Amazon & iTunes
The electropop/EBM project Ayria with Jennifer Parkin behind its pedals is back with the brand new single "Hunger".
The track is the first sound from her upcoming new studio album "Plastic Makes Perfect", which is the first new material to be released since the album "Hearts For Bullets" from 2008.
Instead of letting her fans wait for the full album, Jennifer decided to release the "Hunger" track immediately as a standalone download from both her Bandcamp site and from iTunes.
On the Bandcamp site you can immediately download the 1-track in your choice of MP3 320, FLAC, or just about any other format you could possibly desire. The digital album includes extra goodies: handwritten lyrics, the high rez cover art and the original photo from the cover.
All proceedings from the sale will go into production costs, as well as funding an upcoming video shoot for the "Hunger" song.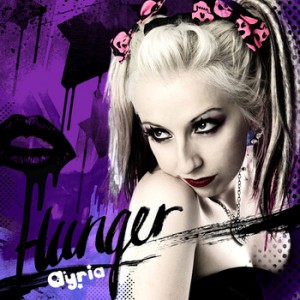 Video created with the Socialcam app on iPhone: http://socialcam.com
Background info:
KORG's first dedicated iPad musical instrument app!
For over a decade, Korg's Electribe•R has been go-to gear for creative musicians from around the world and across multiple electronic and dance music genres. Now, you can take the power of the Electribe•R with you thanks to iElectribe, Korg's first dedicated app; bringing the fun of analog-synth style beat making to your iPad. Best of all, the iElectribe takes full advantage of iPad's 9.7 inch multi touch display to deliver a new style of musical instrument.
The popular Korg iElectribe App for iPad keeps getting better! The Korg iElectribe Version 1.5 is available for download at Apple's App Store (iTunes Store)
Key features of the Korg iElectribe Version 1.5:

WIST (Wireless Sync-Start Technology)
This innovation allows a wireless signal to simultaneously start two iElectribe v1.5 and/or iMS20 v1.5 apps on two separate iPads! Now you can perform with a friend or expand your iPad ensemble by using two units at once, expanding the ways you can create and enjoy musical performances. Mix and match iMS20 v1.5 and iElectribe V1.5 apps in new dynamic ways.
"AudioCopy" data sharing
AudioCopy allows the sharing audio data between apps. Now you can copy and paste audio data between apps using the AudioCopy function. Audio data exported from either app can be sent to other apps that support "AudioPaste."
External USB-MIDI control; plus Korg nanoPAD2/ nanoKONTORL2 Native Mode
The MIDI support implemented in the previous version is now much more advanced. Now, the iElectribe v1.5 supports "Korg Native Mode." Simply connecting a Korg nanoPAD2 or nanoKONTROL2 to your iPad will automatically complete all MIDI controller assignments.
SoundCloud online file sharing
iElectribe version 1.5 now features the same SoundCloud feature that has received rave reviews from iMS-20 users. Exported audio data can be easily uploaded and shared online at the SoundCloud site while using either app.
Support for iOS 4.3 (Added in Version 1.2)
MIDI Control (Added in Version 1.2)
iElectribe Version 1.2 adds MIDI control capabilities by using the Apple Core MIDI features found in iOS 4.2, via the Apple iPad Camera Connection Kit.
Audio Transfer Ability (Added in Version 1.1)
This feature provides the ability to transfer audio from the iELECTRIBE app into a MAC or PC via iTunes, using CD quality wav files. This feature ultimately allows you to use iELECTRIBE patterns and performances in your DAW or video editing software.
Main Features
Faithful recreation of the Electribe•R's entire sound engine and sequencer
64 Preset patterns ready for immediate use
8 Supercharged effects
Advanced Motion Sequencing takes the iElectribe to new frontiers
Available now at Apple's App Store (inside the iTunes Store).
Classic must-have Korg dance gear, now available as a dedicated iPad application
Since its debut in 1999, the aggressive sound, unique functionality, and intuitive beat-building style of the Korg Electribe series has continued to make it a favorite of creative artists around the world. Over the years, the Electribe series has continued to evolve in new directions. The vacuum-tube equipped Electribe•MX and SX went on sale in 2003, followed by the updated MKII versions of the Electribe•A and Electribe•R. The year 2010 marks another chapter for the Electribe family with the iElectribe – one of the world's first dedicated iPad musical instrument applications.
While fun to use, the iElectribe is no toy; it brings to the iPad the legendary capabilities of the Electribe series. Sound creation is easy and intuitive. Simply touch the step-sequencer's sixteen individual step keys to quickly start a groove, pick another part and repeat. This simple and understandable interface offers an intuitive "hardware" feel that will captivate the imagination of anyone – those familiar with the Electribe's power, and those who are experiencing it for the first time!
Faithful recreation of the Electribe•R's entire sound engine and sequencer
Like its hardware counterpart, the iElectribe offers a four-part percussion synthesizer and a four-part PCM synthesizer. The percussion synthesizer features analog synth-style versatility, including exciting cross modulation! The sample-based PCM parts deliver realistic drum hits, cymbals, and more. Using the Accent function adds emphasis where you need it – vital for creating compelling grooves. All in all, that's eight programmable parts combined with the easy-to-use 16-step sequencer, so anyone can start creating powerful beats instantly!
64 preset patterns ready for immediate use
The 64 preset patterns include familiar patterns from the Electribe•R as well as new patterns created especially for the iElectribe. The preset patterns cover a wide variety of dance music styles including techno, house, electro, trance, drum 'n' bass, dubstep, hip-hop, and R&B. Of course, there is plenty of room to program patterns that are all your own.
Supercharged Master Effect with 8 effect types
The Master Effect has been enhanced from the original Electribe•R, and has been optimized for use in today's music scene. The eight effect types can spice up your beats in a variety of ways that can become indispensable. Included are a chorus/flanger that fits any type of sound; a tempo-matching BPM delay; plus effects such as a grain shifter and decimator which can dramatically transform the sound.
Advanced Motion Sequencing makes patterns come alive
Simply stated, Motion Sequencing records all of your sound enhancing knob-twisting and tweaking so it can be memorized and replayed as part of a pattern. The knob motion of all parameters, for each and every part, can be recorded – so you can go wild and create diverse and complex patterns like never before.
Steelberry Clones got an exclusive interview with Daniel B (Daniel Bressanutti) from Front 242. Daniel B talks passionately about analog synthesizers, the future of Front 242 and his latest project – Nothing But Noise, with a scheduled album release on April 16th. Front 242 hardly needs any major introduction, for 30 years they have been shaping, defining and exploring the genre that later became the foundation for electronic body music (EBM). Several bands have followed in their footsteps since then. Front 242 started in 1981 in Aarschot, near Brussels, Belgium, by Daniel and Dirk Bergen, who wanted to create music and graphic design using emerging electronic tools. The first single, "Principles", was released in 1981. The front part of the name comes from the idea of an organized popular uprising. Patrick Codenys and Jean-Luc De Meyer had separately formed a group called Under Viewer at about the same time, and the two duos joined together in 1982. Bressanutti, Codenys and De Meyer took turns on vocals at first, until they settled on De Meyer as the lead vocalist. De Meyer came to write most of the lyrics and Valerie Jane Steele also wrote several tracks including "Don't Crash". They decided not to use the regular waveform settings on their synthesizers, arguing that creating the waveform for each note was part of the creative process.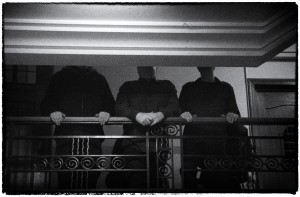 Dirk Bergen early on left the band to pursue other things, but Daniel tells us that they have remained friends for all of these years, and when the opportunity came up last year they decided to get back in the studio together with Erwin Jadot (a mutual friend) to bring us this new project called Nothing But Noise (NBN). The new NBN album that will be released on April 16th brings us a very different sound, then we are used to listening to Front 242. NBN, apart from being done entirely by machines, has very little in coming with Front 242 – it is a very complex sounding album with strong ambient influences, basically all instrumental and perhaps most importantly no drums. Daniel B tells us that this was a clear intent from the beginning – to do a full synthetic album with no drums in sight. Steelberry Clones has pre-listened to the entire album and we must say that it is an impressive sonic experience to listen to all these analog synths pushed into a dark ambient world – a cinematic experience. You can pre-listen to a couple of samples below on the NBN SoundCloud player below:
The members of Front 242 were heroes in the electronic underground scene all through the 80s and 90s, and have continued to record and tour to the present day. The band members has come and gone over the years but they all have one thing in common and that is their love for side-projects – all current members of Front 242 sport multiple side-projects spanning DJing, bands and film. Daniel B has produced a range of extra-curricular work over the years, including 'Male or Female' and 'Speed Tribe', a DVD and audio release based around the 2001 Le Mans motor race. Nothing But Noise, together with Dirk and Erwin, is Daniel's latest and most anti-242 project and of course we here at Steelberry Clones needed to know more about this.
Can you tell us a little about the theme of the new NBN album
"For us it was like a new beginning, and although it had been a long time since we stopped working together, we always had in the plans that at one point in time we should do something together. So when the opportunity came we basically did not have any specific plans for the new album – we merely did for ourselves, not something revolutionary, but something we both liked."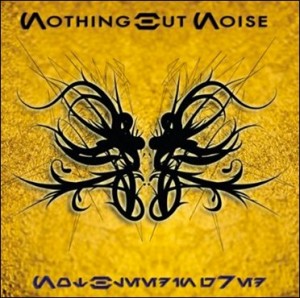 However, somewhere in the back of our heads we had two objectives; first we wanted to kind of explore where the music we all listened to when we were young (Tangerine Dreams, Krautrock, Kraftwerk, Stockhausen etc) would have been today if these acts had continued to produce material all the way to where we stand today. Secondly, we wanted to take on the challenge of not using any drums at all, especially considering our Front 242 background. "I would say that the only real parallel to Front 242 is the sole use of machines.".
You have all been engaged in several side projects, along side Front 242, has this been a way to keep the creativity up
Not in relation to Front 242, I would say. Front 242 is actually more of a certain formula – you know what it is supposed to sound like, and in fact most of our fans (and the longer we keep going) want us to sound the same. At least speaking for myself – Front 242 is not my whole life. It's the same thing with a guitar player who at points in time also wants to play the piano – there are so many things to explore, but of course all the things you do outside of Front 242 will influence the work in the band – cross-pollination in a sense. The "Male and Female" album has definitely influenced my way of making music and in general it is easier to be creative in a new format, like Nothing But Noise, to explore new things.
The announced break with Front 242, was that because of Nothing But Noise, or something else
"As you know we (Front 242) do not make any records anymore – so I have plenty of time to focus on other projects." Front 242 still have some booked concerts that we will do, especially in countries where we have not toured a lot, so we will still do occasional shows going forward, and for how long depends a lot on inspiration. When it comes to Nothing But Noise it is easy to say that we have the time and music is our lives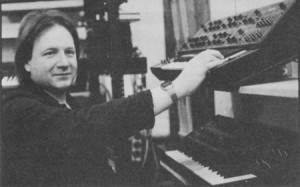 Was it hard to start working again with Dirk after all these years – did you have a plan on what you wanted to accomplish
"We talked about it a lot and we did not have a master plan what we wanted to do."
Sex, dirt, deterioration, destruction, fashion and arts, humankind in all its facets and the longing for the extreme: Formalin's music is direct, forceful and hard – a sound that excellently depicts the real life in their hometown of Berlin as well as the inner abyss of the human soul – with all the subsequent extremes and emotions.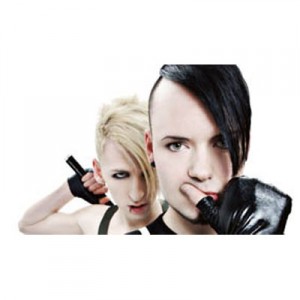 Formalin takes the listener into a dark, postapocalyptic world full of destruction and decay. One cannot help to admire with how much passion the duo has worked on every minute detail to optimize and focus the characteristic and extreme sound. A process that the many live concerts the band has played in the past years have helped to perfect. And on stage, the project unfolds its full conceptual glory and channels the rocking energy inherent in the songs perfectly.
Tominous: Vocals, Lyrics, Music       Gabor: Music, Drumming, Lyrics
Taken from the album: Wasteland Manifesto
Directed by: David Wolff | www.stop-and-motion.de
Camera by: Philipp Dreissig
Music by: Gabor Poszt / Thomas Liebchen
Lyrics by: Thomas Liebchen
Vocals by: Thomas Liebchen
Piano by: Gabor Poszt
Mastered by: Sascha "Busy" Bühren @ TrueBusyness/Berlin