Covenant – new album in the making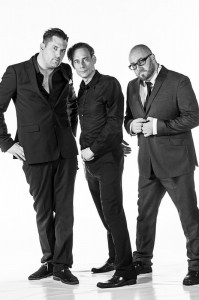 As also has been somewhat leaked on Facebook we can expect a new album from Covenant soon, more details below:
1.5 years have passed since their last album "Modern Ruin" was released and now the band is working on the next one. The title is "Leaving Babylon" and scheduled for early 2013.
The band also welcomes a new live member in form of Daniel Jonasson on keyboards, replacing Joakim Montelius. Joakim has decided to stop touring but will remain as a member in the studio. Daniel Jonasson is also a member of the Swedish EBM band Dupont.
The band are currently touring the States and later in September they will perform a special set of shows on their "Dreams Of A Cryotank 2012 Debut Album Tour", a full-length show with early material, rarities and a handful of hits.
Photo credit: P.Duvander, 2010
Comments