Sex, dirt, deterioration, destruction, fashion and arts, humankind in all its facets and the longing for the extreme: Formalin's music is direct, forceful and hard – a sound that excellently depicts the real life in their hometown of Berlin as well as the inner abyss of the human soul – with all the subsequent extremes and emotions.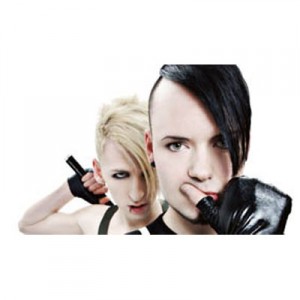 Formalin takes the listener into a dark, postapocalyptic world full of destruction and decay. One cannot help to admire with how much passion the duo has worked on every minute detail to optimize and focus the characteristic and extreme sound. A process that the many live concerts the band has played in the past years have helped to perfect. And on stage, the project unfolds its full conceptual glory and channels the rocking energy inherent in the songs perfectly.
Tominous: Vocals, Lyrics, Music       Gabor: Music, Drumming, Lyrics
Taken from the album: Wasteland Manifesto
Directed by: David Wolff | www.stop-and-motion.de
Camera by: Philipp Dreissig
Music by: Gabor Poszt / Thomas Liebchen
Lyrics by: Thomas Liebchen
Vocals by: Thomas Liebchen
Piano by: Gabor Poszt
Mastered by: Sascha "Busy" Bühren @ TrueBusyness/Berlin
This was just announced via the Alfa Matrix – the Belgian electro giants Front 242 have decided not to perform in Europe after the 1st of May 2012 and this until further notice. In a message to the label the band says that they need a (well deserved) break (to start recording a new album as well?).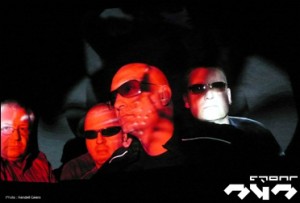 This however also means – and the band has confirmed this as well – that Front 242 will not perform at the Amphi Festival 2012 in Cologne nor at the Noctural Culture Night 2012 Festival in Deutzen.
In case you think that festivals are to blame, know that the band added: "The promoters of those festivals are not responsible for this decision which is fully on Front 242′ s behalf."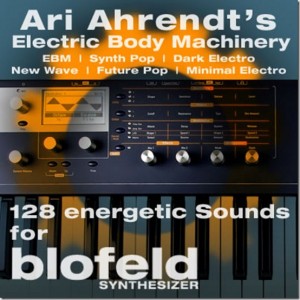 Waldorf has just released Electric Body Machinery  – a new Blofeld soundset by Soundset Ari Ahrendt.
This punchy soundset that covers everything for electronic music of the darker kind. Highly energetic sounds for areas such as EBM, Synth Pop, Dark Electro, Future Pop, Electro Wave and Minimal Electro Pop. All sounds on highest level of musical playability, usability and inspiration. Suitable for records, studio and especially for clubs and live performance! 128 Sounds for technically wide EBM basses, melodically sawing chaos leads, boombastic drums, shiny pads and strings, as well as inspring polysynth sounds enable you to make the dance-mob shake and stomp .

Use modulation wheel at own risk!
Here is a demosong called "Dark Lights". According to the soundcloud notes, all sounds are created with Waldorf Blofeld including all drums, effects, spheres and modulations.
Dark Lights – Waldorf Blofeld EBM Demo by ARIMUSIK
visit the Shop and get the maximum of power to your next dark synth tune!
http://www.waldorfmusic-shop.de/
We continue our reporting from this year's electronic music event in Sweden – ElectriXmas. This time Steelberry Clones had an interview with Hocico, the agrressive industrial electronic act from Mexico (although they live in Germany today). Backstage we asked the lead singer of Hocico everything ranging from the new album, how it is to play in Russia and their take on iOS synth apps.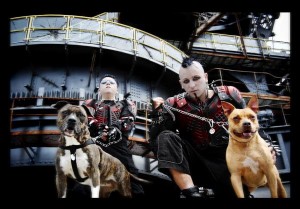 The duo was officially formed in 1993 by Erik Garcia a.k.a Erk Aicrag (lyrics and vocals) and Oscar Mayorga a.k.a. Racso Agroyam (Programming), but both cousins had been experimenting with electronic music, mixing industrial and EBM, since they were fifteen years old. Their music can be described as electro-industrial. Erk Aircrag and Racso Agroyam incited to express their feelings through technology. Given the influence of varying currents of electronic music (mainly Skinny Puppy) they began their trajectory in 1989 in a project called "Niñera Degenerada". Their lyrics are both in Spanish as well as English. The Spanish word hocico means snout, and is used in Mexico as a dis-respective way to describe someone's comments coming out of their mouth.
Racso Agroyam has a side project called Dulce Liquido.
Erk Aicrag has a side project called Rabia Sorda.
Bite me! Video clip produced by "Crazy Clip TV", Album "Tiempos De Furia" Out Of Line Music 2011
Find out more about ElectriXmas by clicking the logo below: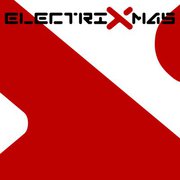 We start of the live reporting from the Swedish electronic music fest ElectriXmas, that took place this weekend, with an exclusive interview with Necro Facility.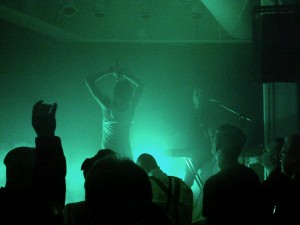 Necro Facility consists of Oscar Holter, who writes the music and plays all the instruments, the vocalist Henrik Bäckström, who also writes all the lyrics and finally Cristopher Hedström a session player. The band started in 2001 when both Oscar and Henrik were in the Swedish "Högstadie", 14 and 15 years old. They released their first demo in february 2001. They released 2 more demos before getting signed to Progress productions. They released their debut "The black paintings" in 2005.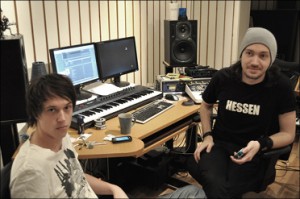 Make sure to follow our coming reports from ElectriXmas over the course of the next few days, including acts like Tyske Ludder and Hocico
We do apologies for the bad sound on the live on stage performance parts in this video
Find out more about ElectriXmas by clicking the logo below: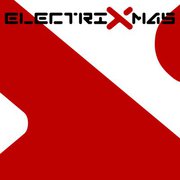 Watch out for our live report from the event
Here are some of the bands you can expect to hear from:
Hocico Bite me! HD official video 2011
http://youtu.be/5gx9-u700Ao
Tyske Ludder – Tempelberg – MeraLuna 2011
Code 64 – Progenitor
S.P.O.C.K – Never Trust a Klingon
Necro Facility – Live in Moscow 2011
See you live at ElectriXmas tomorrow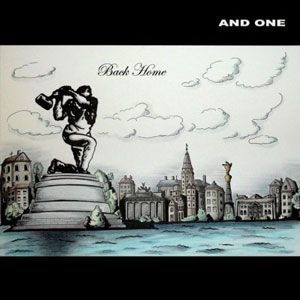 After a turbulent time with the band, a partially interrupted tour and another mess, it now seems German And One again have found the spark. The new single "Back Home" will land in January and includes three versions of the title track and the b-side "Wounds".
Front man and singer Steve Naghavi has again recruited the former members Joke Jay and Rick Shah, after Chris Ruiz and Gio van Oli left the band (to form the EBM duo PAKT) during the summer.
After having endured some criticism for the latest album "Tanzomat," which also was the last thing that was released via the band's former record label Out Of Line, you have found a new home on the SPV's electronic sublabel Synthetic Symphony.
"Back Home" is released on January 23 via SPV / Synthetic Symphony.
Tracklist
Back Home (Club Mix)
Wounds
Back Home (Mixed Conditioner)
Back Home (Berlin Mixer)
Code64 is the latest edition

Should be a nice evening I would say
"Finally, we're happy to announce the last band to join this years electriXmas lineup – Code 64!
The swedish/norwegian electropop trio Code 64, exploded back into the scene with their highly successful album "Trialogue" in 2010 after a long break from the spotlight. We're really looking forward to see what they bring to the stage!"
So, the complete lineup now looks like this:
HOCICO (mx)
S.P.O.C.K. (se)
TYSKE LUDDER (de)
CODE 64 (se)
NECRO FACILITY (se)
Check out the Artists page for more info.
As well as this we've got this years DJ's booked in with an all-Swedish attendance!
DJ Faleryne (Synhcave, Freakshow, Göteborg)
DJ Elektroskull via Solar Drifwood (Stockholm)
DJ P-machine (Neostalgia, Malmö)
DJ sand (Klubb [re]form, Malmö)
Get more info on the DJ's here.
And lastly…
As we did last year we will raffle off two tickets to this year's electriXmas!
This is open to everyone but there are a few simple rules. The rules are the same as last year – too easy!
In order to have the opportunity to win you have to…
- Have "liked" eX FB page www.facebook.com/electriXmasfestival
– Be in the eX FB group www.facebook.com/groups/electrixmas
– Be friends with eX FB user www.facebook.com/electrixmas
… by December 4th (it's a Sunday).
On the evening of Sunday 4th we'll we draw at random a pair of winners. Good luck !!
So… there's nothing left to do now but to get ready to party !!

Check out this nice remix by none other than Apoptygama Berzerk
Lost in Desire – I Am You (Apoptygma Berzerk Remix)
From the album "Reborn from the Ashes)
Directed by: Joanna Babicka, Bernie Pfeiffer
Photography: Christian Promintzer
Editing: Bernie Pfeiffer
This is the official "Raise The Devil" video by Santa Hates You.
PLAY IT LOUD!
Official music video for Santa Hates You – "Raise the Devil 'taken from latest album" Jolly Roger ". Santa Hates You is a side project by Peter Losses known from Project Pitcfork.