We start of the live reporting from the Swedish electronic music fest ElectriXmas, that took place this weekend, with an exclusive interview with Necro Facility.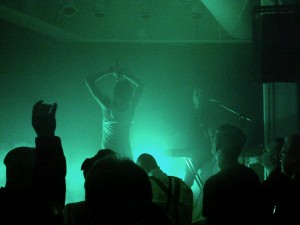 Necro Facility consists of Oscar Holter, who writes the music and plays all the instruments, the vocalist Henrik Bäckström, who also writes all the lyrics and finally Cristopher Hedström a session player. The band started in 2001 when both Oscar and Henrik were in the Swedish "Högstadie", 14 and 15 years old. They released their first demo in february 2001. They released 2 more demos before getting signed to Progress productions. They released their debut "The black paintings" in 2005.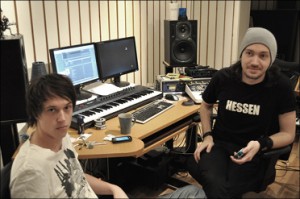 Make sure to follow our coming reports from ElectriXmas over the course of the next few days, including acts like Tyske Ludder and Hocico
We do apologies for the bad sound on the live on stage performance parts in this video
Find out more about ElectriXmas by clicking the logo below: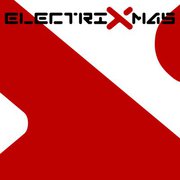 Watch out for our live report from the event
Here are some of the bands you can expect to hear from:
Hocico Bite me! HD official video 2011
http://youtu.be/5gx9-u700Ao
Tyske Ludder – Tempelberg – MeraLuna 2011
Code 64 – Progenitor
S.P.O.C.K – Never Trust a Klingon
Necro Facility – Live in Moscow 2011
See you live at ElectriXmas tomorrow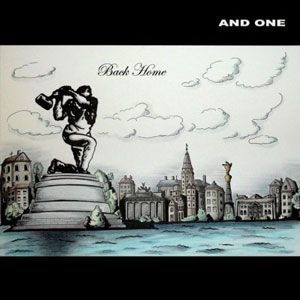 After a turbulent time with the band, a partially interrupted tour and another mess, it now seems German And One again have found the spark. The new single "Back Home" will land in January and includes three versions of the title track and the b-side "Wounds".
Front man and singer Steve Naghavi has again recruited the former members Joke Jay and Rick Shah, after Chris Ruiz and Gio van Oli left the band (to form the EBM duo PAKT) during the summer.
After having endured some criticism for the latest album "Tanzomat," which also was the last thing that was released via the band's former record label Out Of Line, you have found a new home on the SPV's electronic sublabel Synthetic Symphony.
"Back Home" is released on January 23 via SPV / Synthetic Symphony.
Tracklist
Back Home (Club Mix)
Wounds
Back Home (Mixed Conditioner)
Back Home (Berlin Mixer)
Code64 is the latest edition

Should be a nice evening I would say
"Finally, we're happy to announce the last band to join this years electriXmas lineup – Code 64!
The swedish/norwegian electropop trio Code 64, exploded back into the scene with their highly successful album "Trialogue" in 2010 after a long break from the spotlight. We're really looking forward to see what they bring to the stage!"
So, the complete lineup now looks like this:
HOCICO (mx)
S.P.O.C.K. (se)
TYSKE LUDDER (de)
CODE 64 (se)
NECRO FACILITY (se)
Check out the Artists page for more info.
As well as this we've got this years DJ's booked in with an all-Swedish attendance!
DJ Faleryne (Synhcave, Freakshow, Göteborg)
DJ Elektroskull via Solar Drifwood (Stockholm)
DJ P-machine (Neostalgia, Malmö)
DJ sand (Klubb [re]form, Malmö)
Get more info on the DJ's here.
And lastly…
So… there's nothing left to do now but to get ready to party !!

Check out this nice remix by none other than Apoptygama Berzerk
Lost in Desire – I Am You (Apoptygma Berzerk Remix)
From the album "Reborn from the Ashes)
Directed by: Joanna Babicka, Bernie Pfeiffer
Photography: Christian Promintzer
Editing: Bernie Pfeiffer
This is the official "Raise The Devil" video by Santa Hates You.
PLAY IT LOUD!
Official music video for Santa Hates You – "Raise the Devil 'taken from latest album" Jolly Roger ". Santa Hates You is a side project by Peter Losses known from Project Pitcfork.
The new clip from Blutengel. Directed and produced by Golomedia. Copyright 2011 Out Of Line Music.
"Nachtbringer" CD in shops on November 18, 2011!
Enjoy
The video for Lowe's new single "Berlin Night Express"
Front Line Assembly – Vanished
This is the classic EBM / proto-rave monster club hit by legendary Canadian Industrial Music group DIGITAL POODLE. This video was shot and edited on super 8 mm film by DION CONFLICT in 1992, but the track was originally recorded in 1991 for the CFNY-FM compilation CD "Modern Rock".
Plotslichmusik – Wasserliebe
Background information:
I"III" plays the Roland system 100 ( 101 and 102) . Just trying out some baseline. It easily turns into EBM with these machines. Sorry for the bad audio, but we think that this is better than a lot of other stuff that is out there, and we will do better in the future. Sequencer used is the Oberkorn from Analogue Solution, recommended if you like experimental stuff. Drums from Roland TR-626. FX: Korg signal delay SD200 , and then there are some reverb coming out of Boss RX-100 .
Keep it right, keep it analogue!
Brief about the Boss RX-100:

This analog stereo reverb was available in the early 80s. Somewhat unorthodox to see that one channel has input and output jacks on the front while the other channel has input and output jacks placed at the back of the enclosure. Stereo output can be generated from a mono input signal by phase shifting one channel 180 degrees. This is controlled using the mode switch on the front panel.
Austrian industrial EBM Dark band PsioniC debuts with "Self revelation, here's a recently released EP" snippet-mix by Dj funker101 (PsioniC)
__________________________
Special Thanks to:
the remixer: Nachtmahr, Freakangel, Shiv-R, Powerbeat Studio
our Mastering-Studio: Powerbeat Studio
our supporters: EBM Elite Graz, Stromschlag, Infection Graz, Electronic Fallout, and many more…THANK YOU!
And very special Thanks to our label INFACTED RECORDINGS