And One are back after a turbulent fall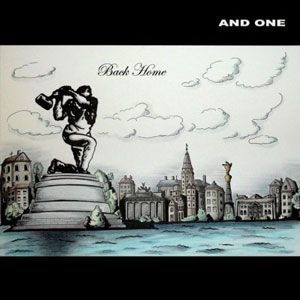 After a turbulent time with the band, a partially interrupted tour and another mess, it now seems German And One again have found the spark. The new single "Back Home" will land in January and includes three versions of the title track and the b-side "Wounds".
Front man and singer Steve Naghavi has again recruited the former members Joke Jay and Rick Shah, after Chris Ruiz and Gio van Oli left the band (to form the EBM duo PAKT) during the summer.
After having endured some criticism for the latest album "Tanzomat," which also was the last thing that was released via the band's former record label Out Of Line, you have found a new home on the SPV's electronic sublabel Synthetic Symphony.
"Back Home" is released on January 23 via SPV / Synthetic Symphony.
Tracklist
Back Home (Club Mix)
Wounds
Back Home (Mixed Conditioner)
Back Home (Berlin Mixer)
Comments