Side-Line Music Awards are now ready, each year Side-Line nominates the best songs, bands and acts in the electro, synth, EBM etc space and now the final results are here, as voted by the Side-Line readers. And it seems Recoil got a fair share of the prices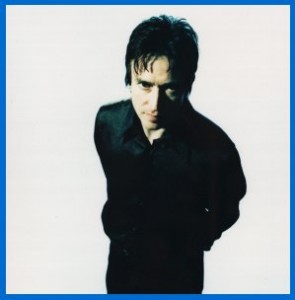 The results of the Side-Line Music Awards 2010 are in. Yes, it did take us a few days more than we had originally planned. But then again, we never imagined getting stuck in London and Brussels the past week due to the unexpected harsh winter conditions circling over Europe. We spent the last two days counting the votes and deleting the invalid ones. But before we give the results, we really want to thank all those readers who have cast their votes in the past two election rounds. You were among the 39,203 people (!!) to have cast a valid vote. That is an all-time record for Side-Line.
Best Band:
Combichrist (5,391)
Unter Null (4,985)
Front Line Assembly (3,818)
Front 242 (3,803)
Mesh (2,756)
Recoil (2,542)
Suicide Commando (2,459)
Hocico (2,327)
Depeche Mode (2,314)
Leaether Strip (2,201)
A-ha (2,227)
Kant Kino (1,837)
De/Vision (1,571)
Edge Of Dawn (589)
Diorama (383)
Best Album:
Recoil – "Selected" (10,442)
Front Line Assembly – "IED" (8,252)
Unter Null – "Moving On" (7,898)
OMD – "History Of Modern" (6,908)
Angelspit – "Larva Pupa Tank Coffin" (5,811)
Best Single:
Covenant – "Lightbringer" (10,330)
Combichrist – "Scarred" (8,983)
Rotersand – "Waiting To Be Born" (7,038)
In Strict Confidence – "Silver Bullets" (6,825)
I:Scintilla – "Prey On You" (6,027)
Best Label:
Mute (13,072)
Alfa Matrix (10,736)
Metropolis/Dependent (10,479)
Trisol (4,916)
Best Live Band:
Recoil (14,545)
Combichrist (9,107)
Depeche Mode (6,032)
Front Line Assembly (4,851)
Leaether Strip (4,668)
December 21, 2010 · Posted in
Uncategorized
·
Comments Off

on Stereoklang interview with Canadian noise band Memmaker
Stereoklang had a quick chat with the band Memmaker when they performed live at this year's ElectriXmas in Malmoe Sweden
Memmaker is a Canadian noise/IDM band currently based in Copenhagen, DK
February 6, 2009 · Posted in
Electronic Music
·
Comments Off

on Top electronica/IDM/glitch albums from 2008
While I'm at it making lists of noteworthy album from 2008 here's a list of electronica/IDM/glitch albums:
Alva Noto – Unitxt. Less noisy landscapes, more beats! Carsten is back to the Trans series and moving on.
Lexaunculpt – The Blurring Of Trees. Finaly on mp3 release. 
Nautilis – Sketches
Byetone – Death Of A Typographer
Benge – I am 9
Signal – Robotron (ok, released 2007). Need I say I love the Raster Noton label.
Autechre – Quaristice. Hard to avoid the superstars of electronica.
Venetian Snares – Detrimentalist. Maybe not innovative as so many other releases by AaronFunk but it has got a special place on my mp3 player.
Bitstream – Steeljacket. why can't the Connor brother release more!!!
Xanopticon – Liminal Space. Finaly on mp3 release
February 27, 2008 · Posted in
Electronic Music
·
Comments Off

on Don´t miss out on Clark's new album Turning Dragon
Clark has released a new album on Warp Records entitled Turning Dragon. I have looked forward to this album for some time after listened to his previous release, Throttle Promoter EP. Clark is definately one of the most refreshing artists on Warp, he has a very innovative but still classic UK electronic sound. Hard, deep, continuously evolving and gritty tracks, aimed at contorting your body on the dance floor or just contorting your brain. This is an album that you could almost call techno, but techno with the a.d.d. detail pushed as far as it can go.
Clark – Tuning Dragon Sampler Part I
Clark – Tuning Dragon Sampler Part II