Side-Line Music Awards are now ready, each year Side-Line nominates the best songs, bands and acts in the electro, synth, EBM etc space and now the final results are here, as voted by the Side-Line readers. And it seems Recoil got a fair share of the prices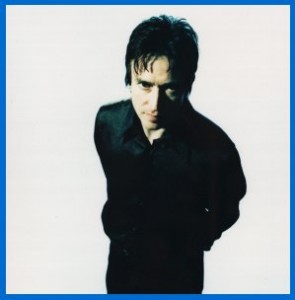 The results of the Side-Line Music Awards 2010 are in. Yes, it did take us a few days more than we had originally planned. But then again, we never imagined getting stuck in London and Brussels the past week due to the unexpected harsh winter conditions circling over Europe. We spent the last two days counting the votes and deleting the invalid ones. But before we give the results, we really want to thank all those readers who have cast their votes in the past two election rounds. You were among the 39,203 people (!!) to have cast a valid vote. That is an all-time record for Side-Line.
Best Band:
Combichrist (5,391)
Unter Null (4,985)
Front Line Assembly (3,818)
Front 242 (3,803)
Mesh (2,756)
Recoil (2,542)
Suicide Commando (2,459)
Hocico (2,327)
Depeche Mode (2,314)
Leaether Strip (2,201)
A-ha (2,227)
Kant Kino (1,837)
De/Vision (1,571)
Edge Of Dawn (589)
Diorama (383)
Best Album:
Recoil – "Selected" (10,442)
Front Line Assembly – "IED" (8,252)
Unter Null – "Moving On" (7,898)
OMD – "History Of Modern" (6,908)
Angelspit – "Larva Pupa Tank Coffin" (5,811)
Best Single:
Covenant – "Lightbringer" (10,330)
Combichrist – "Scarred" (8,983)
Rotersand – "Waiting To Be Born" (7,038)
In Strict Confidence – "Silver Bullets" (6,825)
I:Scintilla – "Prey On You" (6,027)
Best Label:
Mute (13,072)
Alfa Matrix (10,736)
Metropolis/Dependent (10,479)
Trisol (4,916)
Best Live Band:
Recoil (14,545)
Combichrist (9,107)
Depeche Mode (6,032)
Front Line Assembly (4,851)
Leaether Strip (4,668)
November 3, 2010 · Posted in
Uncategorized
·
Comments Off

on Suicide Commando returns with 'Death Cures All Pain'
Suicide Commando heads for the winter with "Death Cures All Pain", the second single from the band's latest long player "Implements of Hell". The new maxi-CD sports three remixes of the title track (reworks by Aesthetic Perfection and SITD among them) and two other remixes of album tracks by the promising Norwegian act Kant Kino to name just one. Also expect a non-album B-side "Go Fuck Yourself" in two versions.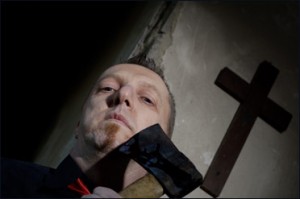 Tracks:
01 Death Cures All Pain (Suicide Edit)
02 Go Fuck Yourself (Bashing Hard Mix)
03 Death Cures All Pain (SITD remix)
04 Death Cures All Pain (Aesthetic Perfection remix)
05 The Perils Of Indifference (Stahlnebel vs Black Selket remix)
06 Go Fuck Yourself (Extended Bashing & Mocking)
07 God Is In The Rain (Advent Resilience remix)
08 Death Cures All Pain (Kant Kino remix)
December 11, 2009 · Posted in
Electronic Music
·
Comments Off

on Suicide Commando to release double-CD
Seminal terror EBM act Suicide Commando will release a new album, Implements of Hell, January 26 on Metropolis Records. Implements of Hell will be available in two versions: a standard CD edition and a limited edition featuring a bonus CD with remixes from Leæther Strip, Komor Kommando, Modulate, Xotox, Centhron and more. Suicide Commando will also be playing several dates in Germany in December; visit the links for more information and a current concert schedule.
youtube=http://www.youtube.com/watch?v=9Ngjv6sEXKU
Great video by the way, make sure to have company when watching