a-ha "Under The Makeup"
Listen/download here: http://a-ha.lnk.to/UnderTheMakeup
Five years after a-ha released their last single, they now return with "Under The Make-Up", the first single taken from the band's upcoming album "Cast In Steel"
Exactly five years after a-ha released their last single, a new one will be released on 3 July: "Under The Make-Up". It's the first single taken from the band's upcoming album "Cast In Steel".
The new single is written by Paul Savoy and produced in collaboration with Erik Ljunggren who also did production on a-ha's last album "Foot of the Mountain". Ljunggren has also a background in that other famous Norwegian band Seigmen in case you didn't know. Producer and musician Lars Horntveth did the orchestral arrangement on "Under The Make-Up".
Note that some of the work on "Cast In Steel" will also involve British producer Alan Tarney who worked on the band's first 3 albums.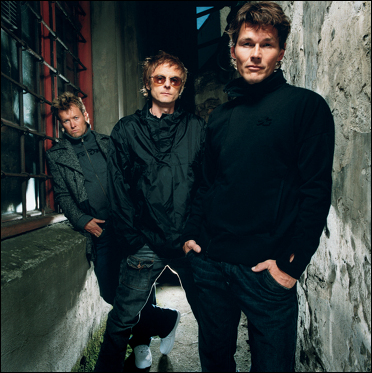 Yesterday it was officially announced that a-ha have reunited, it was done at a  press conference at the Norwegian Embassy in Berlin.
Present were Paul Savoy, Morten Harket and Magne Furuholmen. The trio also released some specific details during the press conference. A new a-ha album, "Cast In Steel", will be released this fall to be followed by an international tour in 2016. "Cast In Steel" is the follow-up to 2009's "Foot of the Mountain" and will be out September 4th 2015, 3 weeks before the band plays at Rock In Rio in Brazil and 30 years after their first single "Take On Me" reached the number 1 spot around the world.
Surprisingly, it's Alan Tarney, the man who produced a-ha's first 3 albums, which has now produced "Cast In Steel".
a-ha will hold 15 concerts next year – 13 in Germany, in addition to one in Zurich and one in Vienna. Currently no other concerts have been announced though it's pretty sure that more will follow. These are the first tour dates which have already been announced Germany:
April 3 – Stuttgart Schleyerhalle
April 4 – Zurich Hallen Stadium
April 6 – Munich Olympiahalle
April 7 – Leipzig Arena
April 9 – Nuremberg Arena Nürnberger

Versicherung

April 10 – Vienna Stadthalle
April 13 – Berlin Mercedes Benz Arena
April 14 – Hamburg O2 World
April 16 – Bremen ÖVB Arena
April 17 – Hannover TUI Arena
April 19 – Halle Gerry Weber-Stadium
April 20 – Oberhausen König-Pilsener-Arena
April 23 – Mannheim SAP Arena
April 24 – Frankfurt Festhalle
April 26 – Cologne Lanxess Arena
A-ha member presents 'The Apparatjik Light Space Modulator'
Apart from A-ha, Magne 'Mags' Furuholmen has also been involved with the music, art and film project known as Apparatjik since 2008. The project has since released an album and two singles, and performed three concerts in 2010. Now they are preparing for their first large-scale project, to take place in Germany in March including an installation and performances at the Neue Nationalgalerie Berlin. (Tickets for the performances have gone on sale today, 1 February. Note that tickets will be limited to approximately 200 per show, and can be purchased from www.apparatjik.com . If you plan to go, contact us at info@side-line.com ). This project by Apparatjik is to be understood as homage to the legendary Meta-Musik-Festival that took place during the seventies at the Neue Nationalgalerie Berlin. Apparatjik are the musicians Guy Berryman (Coldplay, London), Jonas Bjerre (Mew, Copenhagen), Magne Furuholmen (A-ha, Oslo) and Martin Terefe (London).
The Apparatjik Light Space Modulator is presented as a twofold project: during two weeks the installation can be accessed in the glass hall of the Neue Nationalgalerie and three unique concerts will be performed at the same location (at 9 pm on March 12, March 26, and March 27, 2011). Those performances are inspired by the visual experiments of László Moholy-Nagy. Moholy-Nagy taught at the German Bauhaus, as did Mies van der Rohe who was the architect of the Neue Nationalgalerie Berlin. At the center of both the Apparatjik installation and concerts are moving images that project from a large scale cube into the open glass structure of the building into the city space — a reference to the kinetic Licht-Raum-Modulator created in 1930 by Bauhaus artist Moholy-Nagy.
Apparatjik's project will conclude on March 27 with a special interactive composition performed in collaboration with the Deutsches Kammerorchester. This concert is dedicated to Mies van der Rohe on the occasion of the 125th anniversary of his birth.
Side-Line Music Awards are now ready, each year Side-Line nominates the best songs, bands and acts in the electro, synth, EBM etc space and now the final results are here, as voted by the Side-Line readers. And it seems Recoil got a fair share of the prices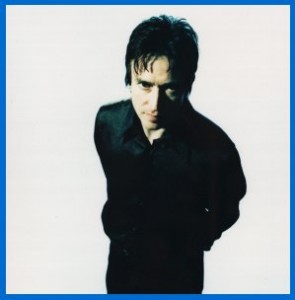 The results of the Side-Line Music Awards 2010 are in. Yes, it did take us a few days more than we had originally planned. But then again, we never imagined getting stuck in London and Brussels the past week due to the unexpected harsh winter conditions circling over Europe. We spent the last two days counting the votes and deleting the invalid ones. But before we give the results, we really want to thank all those readers who have cast their votes in the past two election rounds. You were among the 39,203 people (!!) to have cast a valid vote. That is an all-time record for Side-Line.
Best Band:
Combichrist (5,391)
Unter Null (4,985)
Front Line Assembly (3,818)
Front 242 (3,803)
Mesh (2,756)
Recoil (2,542)
Suicide Commando (2,459)
Hocico (2,327)
Depeche Mode (2,314)
Leaether Strip (2,201)
A-ha (2,227)
Kant Kino (1,837)
De/Vision (1,571)
Edge Of Dawn (589)
Diorama (383)
Best Album:
Recoil – "Selected" (10,442)
Front Line Assembly – "IED" (8,252)
Unter Null – "Moving On" (7,898)
OMD – "History Of Modern" (6,908)
Angelspit – "Larva Pupa Tank Coffin" (5,811)
Best Single:
Covenant – "Lightbringer" (10,330)
Combichrist – "Scarred" (8,983)
Rotersand – "Waiting To Be Born" (7,038)
In Strict Confidence – "Silver Bullets" (6,825)
I:Scintilla – "Prey On You" (6,027)
Best Label:
Mute (13,072)
Alfa Matrix (10,736)
Metropolis/Dependent (10,479)
Trisol (4,916)
Best Live Band:
Recoil (14,545)
Combichrist (9,107)
Depeche Mode (6,032)
Front Line Assembly (4,851)
Leaether Strip (4,668)
You can listen to the new A-ha single "Butterfly, Butterfly (the last hurrah)", written by Paul Waaktaar-Savoy and produced by Martin Terefe, right here at Stereoklang. The news for the single leaked out prematurely on May 5th when the New York-based mix engineer Michael H Brauer posted the following message on his website: "I just mixed the final recorded song to be released by A-ha called "Butterfly" (sic)."
The new single is released to promote a new, double CD compilation, their 3rd already. "Butterfly, Butterfly (the last hurrah)" is the very last single from the biggest Norwegian synthpop band ever. The world premiere will be aired on June 14 on NRK P1, NRK P3 and VGnet Monday at 09.50 AM.
And that's not all for this year, a new live DVD and a re-release of the book "The Swing of Things" by Jan Omdahl is also in the making. On top of that the band releases "The Singles: 1984 – 2004" in the USA and will re-release 'deluxe' versions of "Hunting High and Low" and "Scoundrel Days"