New video from i:Scintilla, details below:
Buy at iTunes: http://smarturl.it/SkinTightiTunes
Buy at Amazon: http://smarturl.it/SkinTightAmazon
Buy at Bandcamp: http://smarturl.it/SkinTightBandcamp
Directed by Chris Folkens
Filmed in Chicago, IL, USA in May 2012
Edited in Los Angeles, CA, USA in July 2012
After the acoustic performances I:Scintilla did with Lacuna Coil and at Dragon*Con 2010/2012, the electronic-rock quartet decided to record a 5-track acoustic EP: "Marrow 1". The "Marrow 1" EP is the first of what will be a long line of themed "Marrow" EP's.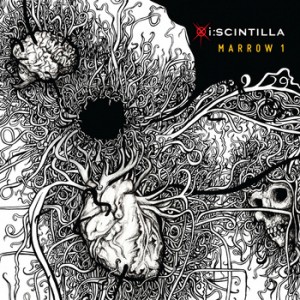 Included in the set are the new song "Drag Along", two reworked songs from 2010's "Dying & Falling" ("Ammunition", "The Shake"), and two covers (IAMX, Devo). As a special treat, the father of singer Brittany Bindrim, Julius Bindrim, contributes his vocal and guitar talents to 3 tracks.
Official music video for "Swimmers Can Drown" by I:Scintilla from the album "Dying & Falling". I:Scintilla is a post-industrial music band from Chicago, Illinois, consisting of Brittany Bindrim (vocals/lyrics), Jim Cookas (guitar/programming), Vincent Grech (drums), and Brent Leitner (guitar/programming).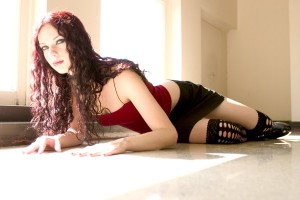 Directed by Chris Folkens. Ordering info available at http://www.iscintilla.com/
Side-Line Music Awards are now ready, each year Side-Line nominates the best songs, bands and acts in the electro, synth, EBM etc space and now the final results are here, as voted by the Side-Line readers. And it seems Recoil got a fair share of the prices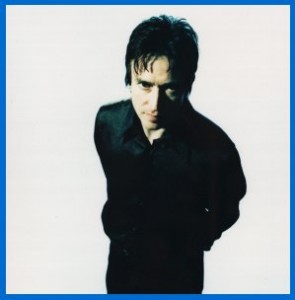 The results of the Side-Line Music Awards 2010 are in. Yes, it did take us a few days more than we had originally planned. But then again, we never imagined getting stuck in London and Brussels the past week due to the unexpected harsh winter conditions circling over Europe. We spent the last two days counting the votes and deleting the invalid ones. But before we give the results, we really want to thank all those readers who have cast their votes in the past two election rounds. You were among the 39,203 people (!!) to have cast a valid vote. That is an all-time record for Side-Line.
Best Band:
Combichrist (5,391)
Unter Null (4,985)
Front Line Assembly (3,818)
Front 242 (3,803)
Mesh (2,756)
Recoil (2,542)
Suicide Commando (2,459)
Hocico (2,327)
Depeche Mode (2,314)
Leaether Strip (2,201)
A-ha (2,227)
Kant Kino (1,837)
De/Vision (1,571)
Edge Of Dawn (589)
Diorama (383)
Best Album:
Recoil – "Selected" (10,442)
Front Line Assembly – "IED" (8,252)
Unter Null – "Moving On" (7,898)
OMD – "History Of Modern" (6,908)
Angelspit – "Larva Pupa Tank Coffin" (5,811)
Best Single:
Covenant – "Lightbringer" (10,330)
Combichrist – "Scarred" (8,983)
Rotersand – "Waiting To Be Born" (7,038)
In Strict Confidence – "Silver Bullets" (6,825)
I:Scintilla – "Prey On You" (6,027)
Best Label:
Mute (13,072)
Alfa Matrix (10,736)
Metropolis/Dependent (10,479)
Trisol (4,916)
Best Live Band:
Recoil (14,545)
Combichrist (9,107)
Depeche Mode (6,032)
Front Line Assembly (4,851)
Leaether Strip (4,668)
Chicago's female-fronted act I:Scintilla returns with their new album "Dying & Falling". This new CD marks the band's 4th straight collaboration with Wade Alin (The Atomica Project, Christ Analogue) and his slick production style. The band has been one of the fastest growing acts from the States in the dark wave scene and has also succeeded in crossing over to other scenes in no time, the dream of many bands so to speak.
The album is the follow-up to the "Prey on you" EP released one year ago.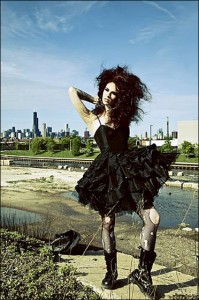 Dying & Falling" will also be available as a limited edition box set that features the "Resuscitation" bonus disc containing exclusive new tracks, alternate versions, and club remixes by acts like Iris, The Dramside, Essence Of Mind, DJ Ram and Freakangel.
Via SL
Here's the video for "Ammunition