New EP from I:Scintilla – listen here
After the acoustic performances I:Scintilla did with Lacuna Coil and at Dragon*Con 2010/2012, the electronic-rock quartet decided to record a 5-track acoustic EP: "Marrow 1". The "Marrow 1" EP is the first of what will be a long line of themed "Marrow" EP's.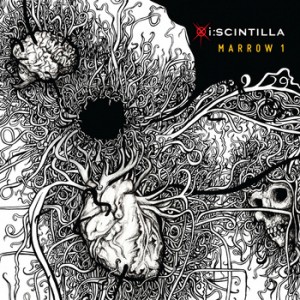 Included in the set are the new song "Drag Along", two reworked songs from 2010's "Dying & Falling" ("Ammunition", "The Shake"), and two covers (IAMX, Devo). As a special treat, the father of singer Brittany Bindrim, Julius Bindrim, contributes his vocal and guitar talents to 3 tracks.
Comments