COMBICHRIST "Maggots At The Party"
From the Out Of Line/Metropolis album "We Love You"
USA – BUY THE CD FROM METROPOLIS:
http://www.metropolis-mailorder.com/p…
EUROPE – BUY THE CD FROM OUT OF LINE:
http://www.outoflineshop.de/we-love-y…
AVAILABLE DIGITALLY FROM ITUNES, AMAZON, ETC.
Produced by Deathrod Kustoms, Mike Dobbs & Jason Alacrity
Directed by Jason Alacrity
Cinematography by Ken Dodge
1st AC: Elliot Long
Grip: Greg Fiend
Art Dept: Seamus B.
Wardrobe: Anna B.
1st AD: Clayton Koski
Sound Mixer / Boom Operator: John Monson
Best Boy: Jeremy Johnson
Editing, VFX & Graphics: Jason Alacrity
Tracking & VFX Consult: Spencer Hecox
Colorist: John Nierras
Sound Mix: Barry Neely
CAST:
Andy LaPlegua
Z Marr
Joe Letz as "Cop 01"
Abbey Nex as "Cop 02"
Laydi Marie
Nathaniel Raper
..and introducing
Chris Jackson as "The Waitress"
SPECIAL THANKS:
Murph's Lounge
German R. Verdilak
Diego Espana
Rhiannon Royse
Jason Fiber
Heather Breslin
Jenn Lewis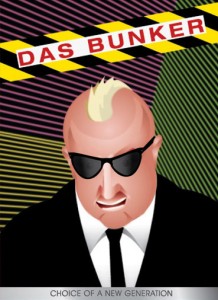 The reknown Los Angeles-based club Das Bunker will release a special compilation with bands from the Industrial scene covering 80′s songs.
The compilation, entitled "Choice Of A New Generation", includes Modcom, Leaether Strip, Combichrist, Assemblage 23 and System Syn to name a few. See full tracklist below.
Limited to 500 copies, the physical package will be delivered as a standard CD in a DVD box together with a Das Bunker USB dogtag. Release date is May 30th.
Tracklist:
01. Straftanz – Looking for Freedom
02. God Module – Round and Round
03. Northborne – No Sleep till Brooklyn
04. HexRx – Living on Video
05. FGFC820 – We Don't Need No World War III
06. Gentleman Junkie – When I Hear Music
07. Modcom feat. Leæther Strip – Native love
08. Sars feat. Amanda Jones – Two of Hearts
09. Combichrist – Gonna Make You Sweat (Everybody Dance Now)
10. Assemblage 23 – Don't Change
11. Continues – Perfume Garden
12. System Syn – A New England
13. SD6 – As The End Draws Near
14. iVardensphere – The Dogs of War
http://www.youtube.com/watch?v=ENAdXRI7SLw
Uncensored version of Combichrist's "Throat Full Of Glass"
Next week will see the release of the new Combichrist single "Throat Full Of Glass". Release date March 4th.
Check out both the clean and the dirty uncensored version of the music video.
Note: The "dirty" version seems to be out of sync for the video/audio.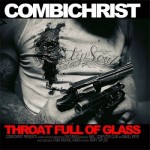 Combichrist continues to bring out new material. This time the band will release its second single taken from the new album "Making Monsters", which was released last summer.
"Throat Full Of Glass" is the title and will be available in 5 different mixes, including SAM and Daniel Myer, plus a video together with the unreleased track "Industrial Strenght". Release date is scheduled in February.
Tracklist:
01. Throat Full Of Glass (Single Edit)
02. Throat Full Of Glass (Tough Guy Mix By S.A.M.)
03. Throat Full Of Glass (Vocal Mix By Computer Club)
04. Throat Full Of Glass (Dub Mix By Computer Club)
05. Throat Full Of Glass (Renegade Of Noise Mix By Daniel Myer)
06. Industrial Strength (Instro-Mental Mix)
07. Throat Full Of Glass (Video – Clean)
Side-Line Music Awards are now ready, each year Side-Line nominates the best songs, bands and acts in the electro, synth, EBM etc space and now the final results are here, as voted by the Side-Line readers. And it seems Recoil got a fair share of the prices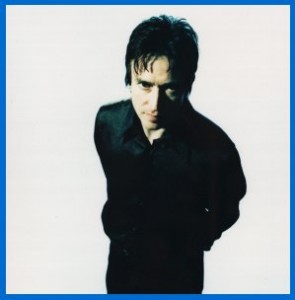 The results of the Side-Line Music Awards 2010 are in. Yes, it did take us a few days more than we had originally planned. But then again, we never imagined getting stuck in London and Brussels the past week due to the unexpected harsh winter conditions circling over Europe. We spent the last two days counting the votes and deleting the invalid ones. But before we give the results, we really want to thank all those readers who have cast their votes in the past two election rounds. You were among the 39,203 people (!!) to have cast a valid vote. That is an all-time record for Side-Line.
Best Band:
Combichrist (5,391)
Unter Null (4,985)
Front Line Assembly (3,818)
Front 242 (3,803)
Mesh (2,756)
Recoil (2,542)
Suicide Commando (2,459)
Hocico (2,327)
Depeche Mode (2,314)
Leaether Strip (2,201)
A-ha (2,227)
Kant Kino (1,837)
De/Vision (1,571)
Edge Of Dawn (589)
Diorama (383)
Best Album:
Recoil – "Selected" (10,442)
Front Line Assembly – "IED" (8,252)
Unter Null – "Moving On" (7,898)
OMD – "History Of Modern" (6,908)
Angelspit – "Larva Pupa Tank Coffin" (5,811)
Best Single:
Covenant – "Lightbringer" (10,330)
Combichrist – "Scarred" (8,983)
Rotersand – "Waiting To Be Born" (7,038)
In Strict Confidence – "Silver Bullets" (6,825)
I:Scintilla – "Prey On You" (6,027)
Best Label:
Mute (13,072)
Alfa Matrix (10,736)
Metropolis/Dependent (10,479)
Trisol (4,916)
Best Live Band:
Recoil (14,545)
Combichrist (9,107)
Depeche Mode (6,032)
Front Line Assembly (4,851)
Leaether Strip (4,668)