January 31, 2014 · Posted in
Uncategorized
·
Comments Off

on In Strict Confidence compilation – "Lifelines Vol.1 (1991-1998) – The Extended Versions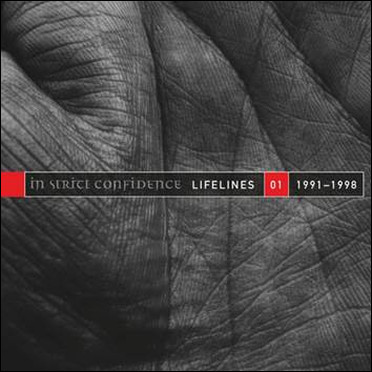 Out via Minuswelt Musikfabrik on March 14 is the In Strict Confidence CD "Lifelines Vol.1 (1991-1998) – The Extended Versions". This is the first best of compilation for the band after eight studio albums. With "Lifelines", a CD series in chronological order will be started, beginning with the very early days of theproject on this first volume. Note that the album holds a collection of extended versions of the original tracks (see also the playtime below), no regular remixes.
Add to that never before on cd released tracks ("Moonshine" and "Way of no Return" plus a 9-minute long cover version of Depeche Mode's "Stripped" from 1997.
Tracks:
Industrial Love (1998) 8.09
Sudorific (1996) 6.00
Become an Angel (1996) 5.50
Inside (1996) 6.15
Prediction (1998) 5.24
Stripped (1997) 9.11
Burning Angel (1995) 4.36
Way of no Return (1991) 5.55
Moonshine (1992) 6.01
Alles in mir (1998) 7.45
September 3, 2013 · Posted in
Uncategorized
·
Comments Off

on New DVD from In Strict Confidence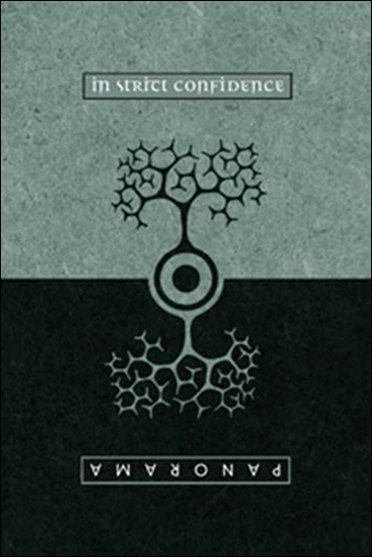 Out on September 29th is the first official live DVD for German act In Strict Confidence. Out on Minuswelt, "Panorama" brings a mix of current and older material, plus previously unreleased videos und slideshows.
The tracks included on the DVD are:
My Despair
Morpheus
Silver Bullets
Forbidden Fruit
Tiefer
Ewige Nacht
Heal Me
Engelsstaub
Karasevdah
La Parade Monstrueuse

Slideshow

Seven Lives
Promised Land
Kiss Your Shadow
Schlecht geträumt
September 13, 2012 · Posted in
Uncategorized
·
Comments Off

on New electro video from IN STRICT CONFIDENCE – "Tiefer"
Here's a brand new video from In Strict Confidence featuring the track called Tiefer from their upcoming album Utopia out in September time frame, enjoy – details below:
TIEFER from the upcoming new album UTOPIA (sept 21, 2012).
Video produced and directed by Dennis Ostermann. Camera-operator Oliver Ackermann. Technical assistant Annie Bertram. Best Boy: Jörg Hofferberth. MakeUpArtist and hairdresser: Avril Paul, haircut by Katrin Schindler. Editing and grading by Danny Zober. Clothing by Bibian Blue, Herzblut Manufaktur, Spoast, Royal Black.
http://www.instrictconfidence.com
http://www.facebook.com/instrictconfidence
August 3, 2012 · Posted in
Uncategorized
·
Comments Off

on IN STRICT CONFIDENCE "Morpheus" (Original Version)
The official video of the track "Morpheus", taken from the album "Utopia.
"MORPHEUS" from the upcoming CD "UTOPIA" (september 21st, 2012).
Directed and produced by Tamas Mesmer & Dennis Ostermann, London 2012.
DOP – Thor Eliasson
Editor – Thomas Sali
Stylist – Awen Teifi
Make up – Holly Judd
Hair styling – Holly Sermon
Hair cut – Katrin Schindler
Studio – Camberwell Studios
http://www.instrictconfidence.com
June 5, 2012 · Posted in
Uncategorized
·
Comments Off

on In Strict Confidence are back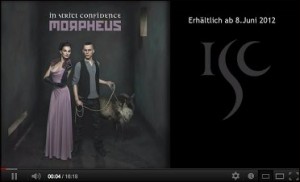 A first preview of the upcoming new EPCD by In Strict Confidence, "Morpheus", is now ready to be watched. Comments in the video are by frontman Dennis Ostermann and in German only.  The release date for the EPCD/vinyl/digital is set for June 8th 2012. You can order the sets via Amazon USA, Amazon UK and Amazon DE.
Enjoy
Tracklist:
Morpheus
Morpheus (Clubmix)
Morpheus (Hecq Remix)
Salvation
Morpheus (Extended Version)
Morpheus (Haujobb Remix)
Morpheus (Diorama Remix)
Morpheus (Anglijskaya Versiya)
March 28, 2011 · Posted in
Uncategorized
·
Comments Off

on New stuff from In Strict Confidence
"Set Me Free", taken from the current In Strict Confidence album "La Parade Monstrueuse", is now being released as a 14-track EP-CD. The CD includes the videoclip of "Silver Bullets", an 8:30 minutes extended version of the title-track, a piano interpretation, remixes of other artists of various songs. More details as they get release.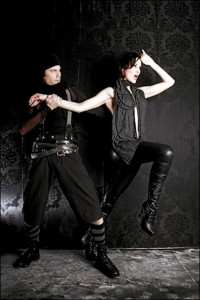 Formed in 1989/1990, they were known as Seal of Secrecy until 1992. They started out as a quartet, but stripped down to a duo (Dennis Ostermann and Joerg Schelte) in 1992, releasing two demos tapes on the way to their debut release "Cryogenix" on Zoth Ommog in 1996, shortly followed by the EP "Collapse".
The band left the label after releasing the follow-up effort "Face The Fear" in 1998, releasing their third album "Love Kills!" on the very short lived Bloodline label two years later.
Side-Line Music Awards are now ready, each year Side-Line nominates the best songs, bands and acts in the electro, synth, EBM etc space and now the final results are here, as voted by the Side-Line readers. And it seems Recoil got a fair share of the prices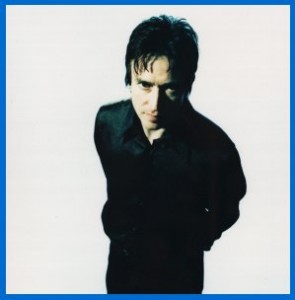 The results of the Side-Line Music Awards 2010 are in. Yes, it did take us a few days more than we had originally planned. But then again, we never imagined getting stuck in London and Brussels the past week due to the unexpected harsh winter conditions circling over Europe. We spent the last two days counting the votes and deleting the invalid ones. But before we give the results, we really want to thank all those readers who have cast their votes in the past two election rounds. You were among the 39,203 people (!!) to have cast a valid vote. That is an all-time record for Side-Line.
Best Band:
Combichrist (5,391)
Unter Null (4,985)
Front Line Assembly (3,818)
Front 242 (3,803)
Mesh (2,756)
Recoil (2,542)
Suicide Commando (2,459)
Hocico (2,327)
Depeche Mode (2,314)
Leaether Strip (2,201)
A-ha (2,227)
Kant Kino (1,837)
De/Vision (1,571)
Edge Of Dawn (589)
Diorama (383)
Best Album:
Recoil – "Selected" (10,442)
Front Line Assembly – "IED" (8,252)
Unter Null – "Moving On" (7,898)
OMD – "History Of Modern" (6,908)
Angelspit – "Larva Pupa Tank Coffin" (5,811)
Best Single:
Covenant – "Lightbringer" (10,330)
Combichrist – "Scarred" (8,983)
Rotersand – "Waiting To Be Born" (7,038)
In Strict Confidence – "Silver Bullets" (6,825)
I:Scintilla – "Prey On You" (6,027)
Best Label:
Mute (13,072)
Alfa Matrix (10,736)
Metropolis/Dependent (10,479)
Trisol (4,916)
Best Live Band:
Recoil (14,545)
Combichrist (9,107)
Depeche Mode (6,032)
Front Line Assembly (4,851)
Leaether Strip (4,668)
January 26, 2010 · Posted in
Electronic Music
·
Comments Off

on Old favorites are back – In strict confidence
This makes me so happy

In Strict Confidence to release new album
In Strict Confidence will release a new album, La Paradise Monstruese, February 26 on Minuswelt Musikfabrik in Europe. The album features new female vocalist Nina de Lianin and will be released as a double-CD, with the second CD containing remixes by such artists as Front Line Assembly's Rhys Fulber, X-Fusion and ASP as well as two music videos. A North American edition of La Paradise Monstruese will be released in April on Metropolis Records; while it does not include the bonus CD, it will feature exclusive cover art.
http://www.youtube.com/watch?v=ZS-Ny602fYE
And a little treat for those of you who did not have a chance to see Depeche live in Malmö, Sweden yesterday:
Thanks to SDS
happy to see that ISC are back, with a slightly more mellow touch

"My Despair" from the upcoming same-titled new EP-CD. Out 20th november 2009.
www.instrictconfidence.com
Video directed and edited by Julien Petin, assisted by Julien Wagner, produced by Minuswelt Musikfabrik. Cameras by Cedric Zak and Fred Bak. Post-production by Yves Brua. Make up artists: Nathalie Sienko and Elke Bardolatzi. Light-engineer: Michel Nicolas. Costume design by Fabienne Ley (Opera national du Rhin). Female model: Dana E./Toxica. Technical support by Lothaire Burg (arte).