November 20, 2013 · Posted in
Uncategorized
·
Comments Off

on Demo featuring the WALDORF MicroWAVE XT – Relaxing Ambient Chillout Music
Waldorf Microwave XT synth demo — playing a relaxing, dreamy ambient electronica music soundscape on Microwave XT wavetable synth from Waldorf. HEADPHONES HIGHLY RECOMMENDED!

This relaxing ambient chill-out / new age synthesizer music was created using 2 wavetables, arpeggiator, delay, filter/envelope adjustments, LFO modulations, and more.
Performed LIVE, no external processing! Everything you hear is from the Waldorf MicroWave XT (10 voice) digital wavetable synthesizer!

January 8, 2011 · Posted in
Uncategorized
·
Comments Off

on 450Mb ambient textures and more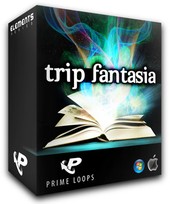 Prime Loops has announced the release of Trip Fantasia, a selection with over 450Mb of evolving ambient textures, mind-bending chill-out atmospheres and intricate IDM soundscapes.
Inside this extraordinary soundeffects pack you will find an inspired blend of 48 beautifully sculptured sonic adventures, ready-formatted to just drag and drop into your favourite hardware or software.

If you are looking to add some sublime ambiance, ear-tickling brilliance and satisfying depth to your productions then look no further: Ranging between 64 and 120 BPM "Trip Fantasia" delivers you a superb selection of wall-of-sound soundcapes and textures from beyond the ultraworld, all gathering great inspiration from the stunning works of pioneering ambient artists such as Brian Eno, Tangerine Dream or
Jean Michel Jarre.

All the atmospheres in this SFX collection are presented as crystal clear 24-bit audio files, with each and every file expertly crafted, triple quality checked and professionally labelled. Also, as you have come to expect with all Prime Loops sample pack releases, "Trip Fantasia" is entirely royalty free, so there's no need to worry about sample clearances and licensing fees!
Trip Fantasia is currently available to purchase for £7.48 GBP in the SuperProducer Sale (50% off regular price of £14.95 GBP).
More information: Prime Loops / Trip Fantasia
December 8, 2010 · Posted in
Uncategorized
·
Comments Off

on Christmas Card from Jon Johnson
Greetings from electro performer Jon Johnson
http://www.youtube.com/watch?v=eOhFTZl5Q2w
Back in 2002 I was asked to compose and perform a Christmas themed piece of music in a more modern Electronic, Chillout type composition. The music of this video is a slightly modified and beefed up mix of that piece interfaced with pics from the Holiday Greetings from Karma Labs OASYS user forum and a few of it's members greetings. the music in no way is related to Karma or the Korg OASYS. I thought I would include them for some backround gazing however this video is more about the music after all. The music was recorded and performed using Propellerhead's Reason. All music was played in realtime when possible. A couple familiar Yuletide themes are played here and there in the music with several soundbites. Enjoy!