Freebird ( Apoptygma Berzerk 12″ Extended Disco Remix ) by Goteki from their remix EP 'Disco Muerte One', available for free at http://goteki.bandcamp.com.
The track is a cover of the classic rock anthem by Lynryrd Skynyrd.
©2011 Tregenza / Sugarglider Music / Distributed under restricted creative commons. For more info visit goteki.bandcamp.com
Check out this nice remix by none other than Apoptygama Berzerk
Lost in Desire – I Am You (Apoptygma Berzerk Remix)
From the album "Reborn from the Ashes)
Directed by: Joanna Babicka, Bernie Pfeiffer
Photography: Christian Promintzer
Editing: Bernie Pfeiffer
Teaser from APOPTYGMA BERZERK's new album: BLACK EP vol 2.
Music video for Slottet by Emmon made by Frida Sjöstam and Lena Trapp 2011.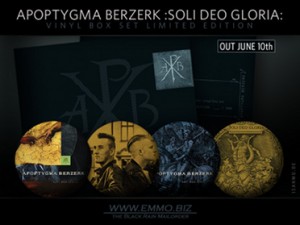 After 18 years later Apoptygama Berzerk will release their debut Black Rain as an exclusive Double-Picture LP. In addition to the regular tracklist, this special limited edition also comes up with the tracks "Seven Signs" (taken from the MCD "Bitch") and "Lidelsens Mening" (taken from the CD "Apocalyptic Manifesto"). The LP also contains the ultra-rare live recordings from 17th December 1994 in Lund. It is the first time that these recordings are officially released.
The release comes packaged as a collector's edition including a certificate, the sold-out Picture-LP "7" (Black Rain) and enough room for further Apoptygma Berzerk Picture-LP releases. This box is strictly limited to 500 copies, so you better order it now. The first 50 copies of this box are signed by Stephan, you can order this special edition here.
Track list below:
A:
1. Like Blood From the Beloved (Part 1) (1:31)
2. Bitch (4:24)
3. Burning Heretic (Album Version) (5:33)
4. Stitch (3:06)
5. Walk with me (1:40)
6. Backdraft (4:20)
19:54
B:
7. ARP (808 Edit) 2:08
8. Spiritual Reality (4:38)
9. Skyscraping (Schizophreniac) (7:13)
10. All Tomorrows Parties (5:05)
11. The Sentinel (1:12)
20:16
C:
12.Ashes to Ashes `93 (4:18)
13. Like Blood From the Beloved (Part 2) (1:53)
14. Seven Signs (4:24)
15. Lidelsens Mening (4:41)
16. Wrack´em To Pieces (5:18)
19:54
D:
17. Dust Do Dust (1:49)
18. Our Souls Will Remain (Outro) (2:31)
19. Borrowed Time (Live in Lund 17.12.94) (4:03)
20. Deep Red (Live in Lund 17.12.94) (4:03)
21. Electronic Warfare (Live in Lund 17.12.94) (5:34)
17:20
Posted now on the Apoptygma Berzerk YouTube channel is a brand new video for the track "Asleep Or Awake" taken from the band's "Rocket Science" album.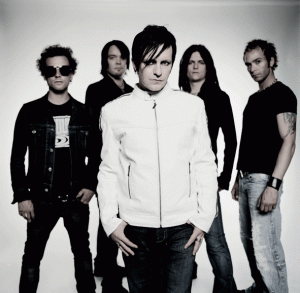 Song taken from the album :
ROCKET SCIENCE
http://itunes.apple.com/us/album/rocket-science/id301333950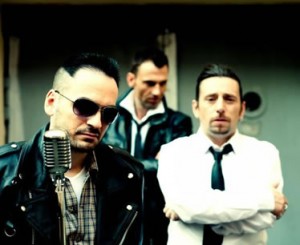 The Blackfield 2011 festivals will take place on June 25 at Amphitheater Gelsenkirchen and on June 26 at Burg Querfurt in Germany.
The line-up, so far, includes And One (pic), Apoptygma Berzerk, Rabia Sorda, Absolute Body Control, Schandmaul, Letzte Instanz, Dreadful Shadows and Sono.
Via RMM
Apoptygma Berzerk will release Imagine There's No Lennon, a combined concert album and DVD, October 22. The movie and album document the band's show in Cologne, Germany during their 2009 world tour in support of the Rocket Science album and features such fan favorites as "Shine On" and "Eclipse" as well as newer material.