Joy Division cover, live in studio.
DSI Tempest
Moog Little Phatty
Korg Volca Keys
MS20 Mini
Gforce Virtual String Machine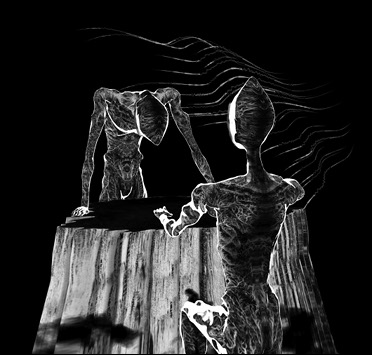 Jean-Marc Lederman has posted on Facebook about a game based on the Joy Division classic "Love Will Tear Us Apart". The game is created by Gordon Calleja and is a free-to-play browser-game about relationships on the brink of breaking up. Here's what the page says it in 'about' section: "Will Love Tear Us Apart? is a free-to-play browser-game about relationships on the brink of breaking up. It is inspired by Joy Division's Love Will Tear Us Apart and follows the song in delivering a dark and frustrating perspective on love. (…) WLTUA encourages players to reflect on the darker side of love: mis-communication, emotional impasse and the sadness of separation. Solace may be found in the brief moment of lightness that comes over us when we come to terms with the reality of an irreconcilable relationship."
And as a nice extra, each verse in the song is represented by a level in the game.

The initial design was developed with Mighty Box Games, an independent indie game studio based in Malta, with a collaborative group of visual artists from Malta and Italy. The project received funding through the Malta Arts Fund. Lightning struck early in the project, with a wrist injury forcing the original artist, Steffi, to leave the project. But the all-Maltese team of Gordon, Marvin, Fabrizio, Thom, Mark, and Costantino (an Italian infiltrator), regrouped around visual artists Anthony and Nel to move forward with the project.
"Will Love Tear Us Apart" is a free to play game inspired by English post punk band Joy Division that puts you through the dramatic journey of a relationship on the brink of breaking up.
game available now: http://willlovetearusapart.com
pics, vids and full press release: http://willlovetearusapart.com/press….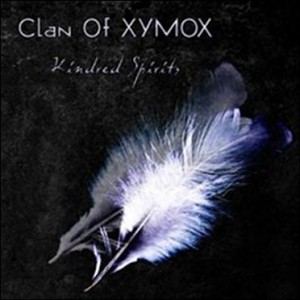 Out by October 5th is the brand new album "Kindred Spirits" by the Dutch cult act Clan Of Xymox. The now Leipzig-based act recorded 11 cover versions for the occasion entirely played, sung and recorded by Ronny Moorings.
On the cover album Moorings has covered tracks by New Order, Depeche Mode, Joy Division, The Cure, The Sisters Of Mercy, Nine Inch Nails and many more.
Tracks:
Venus – SHOCKING BLUE
Alice – THE SISTERS OF MERCY
Is Vic there? – DEPARTMENT S
A Forest – THE CURE
Something I can never have – NINE INCH NAILS
Red Light – SIOUXSIE AND THE BANSHEES
Decades – JOY DIVISION
Heroes – DAVID BOWIE
A Question of Time – DEPCHE MODEe
Creep – RARDIOHEAD
Blue Monday – NEW ORDER
"When I was a teenager in the mid-1980s, like many of my teenager friends I was very fascinated by Joy Division, in particular by their album "Closer". I remember that in those days I used to put Closer on the turntable, turn off the lights in my room, and fall asleep to the music. The music from Closer was very beautiful and hypnotic, and left a big impression on me. In particular I loved the synth strings used in that album. It was the ARP Omni-2, also used in other songs by the band. A great album, a great performance by the band, a masterful production by Martin Hannett, and a big influence for my music since those days.."

The Omni is an analog synth with preset Orchestral String sounds. It has polyphonic Violin and Viola waveforms as well as monophonic Bass and Cello waveforms. It is split into 3 sections: Strings, Synthesizer, and Bass synth – all simultaneously available. It has traditional and simple VCA, VCF, and LFO controls for contouring your sounds as well as a nice chorus that really thickens up the string sound. It has no program memory.
ARP later released the Omni Mk 2. It was basically the same machine as its predecessor, except for a few minor enhancements and a cosmetic Orange & Black color-scheme upgrade. And it did have a much more advanced triggering system for the VCF and VCA for more expressive results.
There is a pretty weird group on Flickr building album covers in Lego. Tons of famous artists of all genres are represented here with their most memorable albums entirely done in Lego building blocks. As always, fun but entirely useless, hehe. Check it out here >>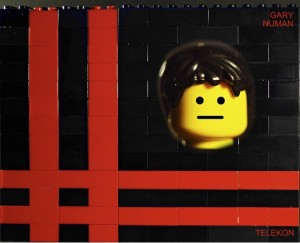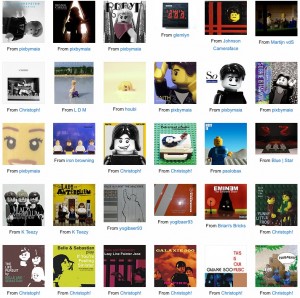 Dave Gahan Music Cares Benefit Concert May 6th 2011
Depeche Mode lead singer Dave Gahan has been honored during the 7th annual MusiCares MAP FundSM benefit concert at Club Nokia in Los Angeles on Friday, May 6, 2011. MusiCares MAP Fund provides members of the music community access to addiction recovery treatment regardless of their financial situation.

Gahan was honored with the Stevie Ray Vaughan Award for his dedication and support of the MusiCares MAP Fund, and for his commitment to helping other drug addicts with the addiction and recovery process.

Next to sets by Jane's Addiction, Ozomatli and Paramore, also Dave Gahan performed a few songs (8 in total) including cover versions of Joy Division's "Love Will Tear Us Apart", David Bowie's "Cracked Actor" and the Damned's "New Rose". Other songs in the setlist were his solo songs "Dirty Sticky Floors" and "Saw Something" and the Depeche Mode songs "I Feel You" and "Personal Jesus". Note that the latter featured that other Depeche Mode member Martin Lee Gore as guest.
Via SL
Joy Division live. My first try to create a stop motion film. Hope you like it.
Via  softwareDR
A new Joy Division box set of 7″ vinyl discs is set to be released next month, named "+-" (plus minus). The set will feature ten discs, some of which have been released previously and some that have been created for this release. All of the tracks have been remastered by Stephen Morris and Metropolis Studios' Frank Arkwright, while the box features new artwork from the band's long-time visual collaborator Peter Saville.
Although Joy Division released two albums in two years, they recorded many other tracks throughout their career that were released on stand-alone singles, most notably "Transmission" and "Love Will Tear Us Apart". "+-" brings these singles, and more, together in one place.
"+-" will be out on December 6 and is limited to just 5000 copies, with numbers one to 500 coming individually numbered and featuring a piece of art by Saville as well as two exclusive promotional CD's "+" and "-". There will also be a digital release via iTunes, while anyone buying the physical edition will be able to download MP3s of the tracks for free.
You can order your copy right here.