Joy Division appears in a new free browser game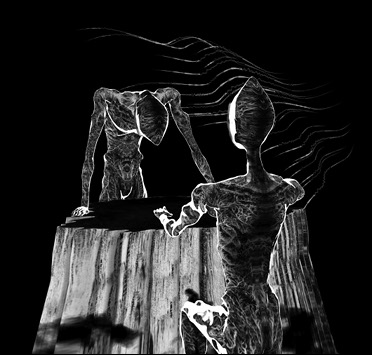 Jean-Marc Lederman has posted on Facebook about a game based on the Joy Division classic "Love Will Tear Us Apart". The game is created by Gordon Calleja and is a free-to-play browser-game about relationships on the brink of breaking up. Here's what the page says it in 'about' section: "Will Love Tear Us Apart? is a free-to-play browser-game about relationships on the brink of breaking up. It is inspired by Joy Division's Love Will Tear Us Apart and follows the song in delivering a dark and frustrating perspective on love. (…) WLTUA encourages players to reflect on the darker side of love: mis-communication, emotional impasse and the sadness of separation. Solace may be found in the brief moment of lightness that comes over us when we come to terms with the reality of an irreconcilable relationship."
And as a nice extra, each verse in the song is represented by a level in the game.

The initial design was developed with Mighty Box Games, an independent indie game studio based in Malta, with a collaborative group of visual artists from Malta and Italy. The project received funding through the Malta Arts Fund. Lightning struck early in the project, with a wrist injury forcing the original artist, Steffi, to leave the project. But the all-Maltese team of Gordon, Marvin, Fabrizio, Thom, Mark, and Costantino (an Italian infiltrator), regrouped around visual artists Anthony and Nel to move forward with the project.
"Will Love Tear Us Apart" is a free to play game inspired by English post punk band Joy Division that puts you through the dramatic journey of a relationship on the brink of breaking up.
game available now: http://willlovetearusapart.com
pics, vids and full press release: http://willlovetearusapart.com/press….
Comments