New cover album by Clan Of Xymox featuring Depeche Mode, NIN and New Order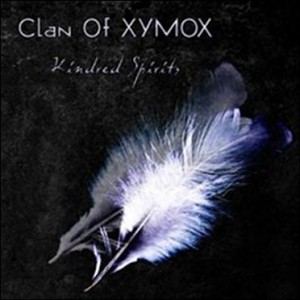 Out by October 5th is the brand new album "Kindred Spirits" by the Dutch cult act Clan Of Xymox. The now Leipzig-based act recorded 11 cover versions for the occasion entirely played, sung and recorded by Ronny Moorings.
On the cover album Moorings has covered tracks by New Order, Depeche Mode, Joy Division, The Cure, The Sisters Of Mercy, Nine Inch Nails and many more.
Tracks:
Venus – SHOCKING BLUE
Alice – THE SISTERS OF MERCY
Is Vic there? – DEPARTMENT S
A Forest – THE CURE
Something I can never have – NINE INCH NAILS
Red Light – SIOUXSIE AND THE BANSHEES
Decades – JOY DIVISION
Heroes – DAVID BOWIE
A Question of Time – DEPCHE MODEe
Creep – RARDIOHEAD
Blue Monday – NEW ORDER
Comments