Pretty Eight Machine is NIN's Pretty Hate Machine album, re-invented in its entirety by Inverse Phase on eight different 8-bit systems.
Sound configurations include: SID/6581 (Commodore 64), POKEY (Atari 800), straight 2A03 (NES), AY/SCC+ (MSX+Metal Gear 2 or Snatcher cartridge), SN76489 (Sega Master System), 2A03+VRC6 (Famicom+Castlevania 3 cartridge), LR35902 (Game Boy), and OPLL (MSX-MUSIC or Japanese Sega Master System).
Pretty Eight Machine is available at the Inverse Phase Bandcamp page.
Analogue Synth masters Node are set to return in 2012 after a 15 year break with brand new material. The group are made up of world famous producers Flood and Ed Buller, who between them have worked with the likes of Nine Inch Nails, Depeche Mode, Pulp, U2 and Suede. Alongside them is acclaimed musician, composer and professor of music Dave Bessell and film score extraordinaire Mel Wesson.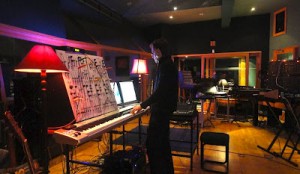 The group will release their first album in 17 years, following up from their self titled debut album in 1995. Alongside this they will run a Pledge Music campaign where fans will be given the unique opportunity to be part of the creative process as well as having the chance to purchase exclusive merchandise and content and receive the album before anyone else.
Click on the link below to visit the Node website where you can keep up to date with all the latest news, listen to music and be the first to hear about the launch of the pledge campaign.
For all you space fans out there

I truly enjoy outer space. It's absolutely amazing that we now have the ability to send instruments out into the void of the universe to observe all sorts of interesting things. Asteroids! Moons! Planets! Dark matter! This is the perfect opportunity for a Carl Sagan quote:
"Somewhere, something incredible is waiting to be known."
The footage in this little film was captured by the hardworking men and women at NASA with the Cassini Imaging Science System. If you're interested in learning more about Cassini and the on-going Cassini Solstice Mission, check it out at NASA's website:
saturn.jpl.nasa.gov/​science/​index.cfm
Nine Inch Nails have reissued their 1989 debut album "Pretty Hate Machine". The material was remastered by Trent Reznor and sound engineer Tom Baker "for a greatly improved sonic experience" as Reznor said earlier. In addition, Rob Sheridan reinterpreted Gary Talpas' original cover.
The 10-track LP also includes a bonus 11th song, a cover of Queen's "Get Down, Make Love", which featured on their 1990 single "Sin". It's being sold at real giveaway prices, so order your copy now before the prices go up. You can buy it now at Amazon USA (direct link). Other stores will follow including iTunes.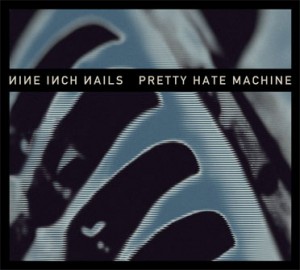 Reznor had this to say about the remastering process: "It's been an interesting trip watching the fate of this record float from one set of hands to another (a long and depressing story). But it's finally wound up in friendly territory, allowing us to polish it up a bit and present it to you now. We had fun revisiting this old friend – hope you enjoy."
As you might recall, Trent Reznor from NIN has been writing the OST for the upcoming Facebook movie, "The Social Network" alongside Atticus Ross. A website is to be launched any moment now to give away a free five-track sampler of the upcoming record.
Reznor's own record company, The Null Corporation, will be releasing the full album on September 28 – the film will reach a cinema near you on October 1.
http://www.youtube.com/watch?v=WA_kHMN2gH0
Note though that the soundtrack will be released in a number of formats, including audio Blu-ray, they however also partnered with Amazon to digitally release the album for a measly $2.99 and that for all 19 tracks (You'll be able to get it right here).
John Fryer (Depeche Mode, Nine Inch Nails, Fad Gadget) has once again been sitting in the producer's chair when the electropop duo Ashbury Heights records. The second album "Take Cair Paramour", with what Ashbury Heights calls "new wave 2.0", will be released one month from now by Out of Line in Berlin. The first pressing comes with a nine track bonus disc.
Ashbury Heights 2010 is Anders H, new member Kari Berg and on stage, also live keyboardist Johan Andersson.
You can also checkout the creepy HD video of the new single "The Space Between"
http://www.youtube.com/watch?v=nWbfgGDl6XE
Here it is, Trent Reznor's first musical offering since the end of Nine Inch Nails: How to Destroy Angels' seven-minute downtempo slither "A Drowning". EP is out this summer!
http://www.youtube.com/watch?v=Pmu2-SWm0Ac&feature=player_embedded
Some say its is boring, but I kind of like it and check out her gear below

Gary Numan performing Cars live with Nine Inch Nails at the O2 Arena London, 15th July 2009.
[youtube=http://www.youtube.com/watch?v=FjsDc23-J7I&feature=player_embedded]
Sorry about the bad sound quality