Node returns after 15 years – here's the trailer
Analogue Synth masters Node are set to return in 2012 after a 15 year break with brand new material. The group are made up of world famous producers Flood and Ed Buller, who between them have worked with the likes of Nine Inch Nails, Depeche Mode, Pulp, U2 and Suede. Alongside them is acclaimed musician, composer and professor of music Dave Bessell and film score extraordinaire Mel Wesson.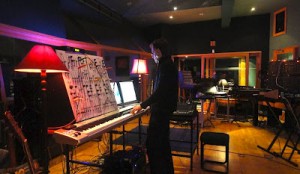 The group will release their first album in 17 years, following up from their self titled debut album in 1995. Alongside this they will run a Pledge Music campaign where fans will be given the unique opportunity to be part of the creative process as well as having the chance to purchase exclusive merchandise and content and receive the album before anyone else.
Click on the link below to visit the Node website where you can keep up to date with all the latest news, listen to music and be the first to hear about the launch of the pledge campaign.
Comments