And a whole lot more updated weekly with fresh and experimental electronica acts. Here's how the y describe themselves:
"All songs/tunes/music at THE CAVE is the result of one small team of song writers operating under the same umbrella. The common theme is all about the love of electronic music done by hardware and software synthesizers."
Follow their channel here >>
https://soundcloud.com/t-h-e-c-a-v-e
Teaser video below:

THE CAVE – a small team of electro enthusiasts has created this electro music portal to share their sounds to all fans of ambient, electro, synth pop, electronica, techno music. All sounds and music produced with analog synthesizers, drum machines, and fused through modern day music production environments. This video provides a snapshot of some of the sounds you can find in THE CAVE.
A lot of nice old retro gear in this video

four tape recorder techniques for minimal techno:
1) a tape loop system (1 recorder, top right)
2) long delay (2 recorders: top left and middle right)
3) reverse delay (bottom middle)
4) tape feedback/tape saturation on system 1, 2 and 3
The tascam 8 track is not doing anything here.. except being a rather expensive table for two other recorders,
"btw. the video in the second part doesn't really match the music, the camera fell so I couldn't use the original.. I wasn't doing all that much except for letting the long tape delay saturate on itself for a very very long time…"
Here's a new sound pack from Sampler Banks – featuring minimal techno sounds
http://www.samplerbanks.com/pure-minimal-minimal-techno-drum-loops-and-sample…
Pure Minimal is a collection of glitched, processed and tweaked minimal music loops produced specifically for the dance music producer.
Samplerbanks has released Pure Minimal, a sample set that they say features hundreds of twisted drum loops, bass and synth sounds, dozen of sampler kits offering you a fresh start for your minimal techno productions.
Pure Minimal is produced by Nawarro, a professional producer creating remixes and EPs for Anjunabeats, Deep Blue, Blaubeat (Baroque) and Dowalve Records, and Samplerbanks tells us that this sample pack was particularly inspired by the tribal and percussive movement as well as artists like Deadmau5, Sander van Doorn and Wippenberg.
Samplerbanks say that Pure Minimal is a collection of glitched, processed and tweaked minimal music loops produced specifically for the dance music producer. The pack contains 308 Drum, 65 Bass and 36 Synth Loops recorded at 126, 127 and 128 bpm. Loops are available not just as ACID-ised WAV files, but the whole source material is available in Apple Loop, REX2, Reason 5 ReFill or Ableton Live Pack formats
Added to the package are 100 Hats, 102 Kicks, 100 Percussions, 9 Riffs, 100 Claps, 50 SFX, 22 Stabs, 15 Vocal One-shots, 50 SFX and even 15 Egyptian vocal one-shot samples recorded during a trip. Samplerbanks tells us that all these samples are pre-mapped as 12 sampler banks kits for the popular software sampler formats: Kontakt, EXS 24, HALion, Reason NN-XT and SFZ.
541 MB original sounds, 100% royalty-free
409 24-bit loops categorized into Bass, Drum and Synth sections
498 one-shot samples
12 ready to play patches for Reason NN-XT, HALion, Kontakt, EXS and SFZ compatible soft samplers.
Formats: Ableton Live, Reason Refill, ACID WAV and Apple Loops versions are available separately.
Pricing and Availability:
$31 USD / £19.95 GBP / 24.16 Euro – available as instant download
More information:
"Minimalism pure, but not in the length 😉
Basicly this track should be only a basic track for a new song, but when i listen and listen and listen i always think that's well as it is for deep relaxion. Maybe only a few of you will view the whole clip without falling asleep 😉
Thr Dense Forest is an experimental instrument which i got via etsy.com. I connected it only to the Jomox T-Resonator which is running in a self-oszillating status. That's all. Only the later starting noise comes from my A-100 System."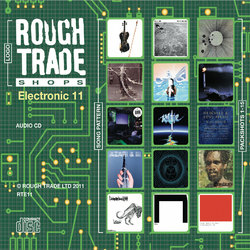 Rough Trade Shops' latest compilation, Electronic 11, is due for release on the 16th January and looks set to be rather good. It gathers together a nice selection of music we've been posting about over the past year – everything from the synth-pop styles of Ford & Lopatin and John Maus through Azari & III's fat, disco-leaning house to some bleak, bracing industrial/noise from the likes of Pansonic and Ekoplekz.
22 tracks, full sleevenotes. exclusive limited edition varnished sleeve available from rough trade shops only. the new rough trade shops compilation cd is aimed squarely at the new year. shiny, fresh, clean and minimal electronic music in your earphones provide the perfect soundtrack for the cold and frosty early january. as rob young writes in the sleevenotes – check emeralds' mark mcguire's glowing 'alma', which begins with a hymn; or nicolas jaar's incantatory 'space is only noise if you can see', like a dubbed-out depeche mode. at the other end of the scale, prurient and keiji haino (in tandem with finnish sub-bass spelunkers pansonic) use the full throated roar and the abject howl of the avant garde and the hardcore. meanwhile, compare rustie's dense 'hyperthrust', with its micro-events folded up and crammed into milliseconds, with alva noto's 'uni deform' bitcrush collision, which emerges from the rarefied world of conceptual sound art. marcus schmickler, who can occasionally be found making exploratory post-rock as pluramon, sends your ears down a labyrinth of no return with the abstract operations of 'discordance axis', closely followed by ekoplekz's hallucinatory tone-scrub, jarring and alienating as an mk-ultra mind-control experiment. in 'and the world laughs with you', brainfeeder's shapeshifting boss flying lotus invites thom yorke to jack into a cybernautical call and response session. even the most outwardly conventional track here, hercules and love affair, has its house 4/4 scraped and sandblasted with gravelly patches of digital irritant. ford and lopatin's 'emergency room' is like some unearthly fusion of scritti politti and heaven 17; john maus's swooning portamento synthi-fanfares summon up the fairlight manoeuvres of the thompson twins and blancmange. azari and iii's 'manhooker' transports you back to sun-up at some orbital rave at the very close of that strange plastic decade" comprising sound art, dubstep, chill-wave, witch house, electro-pop, digital hip hop, tech-minimalism, electro-house, and metal-machine music supplied by labels such as editions mego, warp, blastfirstpetite, raster-noton, type, skam, tri angle and more. rte11 is selected by the staff at both london shops and is, stylistically, as varied a set of tracks that you would expect from us.
The full tracklist runs as follows:
Rene Hell – 'Oxford Meter End'
Nicholas Jaar – 'Space Is Only Noise If You Can See'
Flying Lotus – '& The World Laughs With You ft. Thom Yorke'
Shackleton/King Midas Sound – 'Deadman (Death Dub)'
Ayshay – 'WARN-U'
John Maus – 'Head For The Country'
Ford & Lopatin – 'Emergency Room'
Rustie – 'Hyperthrust'
Hercules & Love Affair – 'My House'
Azari & III – 'Manhooker'
Modeselektor – 'Evil Twin'
Death Grips – 'Guillotine'
Sensational meets Koyxen – '+weekend2 (remix work)'
Alva Noto – 'Uni Deform'
Anne James Chaton – 'Pop Is Dead'
Marcus Schmickler – 'Discordance Axis'
Ekoplekz – 'Critical Condition'
Pansonic & Keiji Haino – 'If I Could Incarnate This Feeling Would You Consider It A Creation'
Prurient – 'A Meal Can Be Made'
Solar Bears – 'Twin Stars'
Mark McGuire – 'Alma (Reprise)/Chances Are'
Ben Frost – 'O God Protect Me'
In this video:
New single from electronic/ambient act Bears in Nippon – Okinawa
Featuring vocoders, Moog synths, ARP, Jupiter8, Reason DAW, AKai and samplers.
Movie: Produced by BiN. We pay tribute to all these great animators who have contributed with material
Taken from the forthcoming album – Sapporo Love
Loopbased has announced two new sample packs featuring Deep Tech House and Dark Voice, here's what they have to say about it: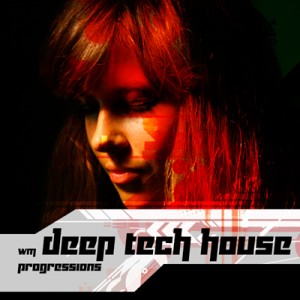 Deep Tech House Progressions' from Wolsfraektroes serves up 180 deep, atmospheric and progressive tech elements across ten chunky late-night mainroom construction kits featuring beats, basslines, synth progressions, FX-laden vocals, lush pads and more. These powerful kits feature a potent selection of kicks, snares, hats and percussion loops, deep chugging basslines, atmospheric synth patterns, driving chord stabs, tempo-linked modulations and FX-ed vocals for instant song-starting inspiration. Each kit contains a complete mix plus all component elements broken down (including drums) to give you complete creative control.
Each kit also contains a bonus folder of MIDI files for bass, chords and synth elements to help take your creativity to the next level. All kits are key and tempo labeled (127bpm).
This pack was produced by Stedd.
Price: € 19.95
http://www.loopbased.com/techno-minimal-loops/deep-tech-house-progressions.html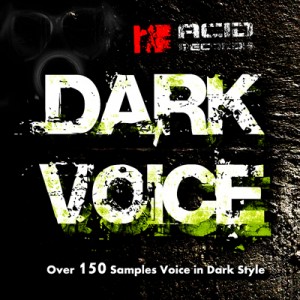 Dark Voice' is a collection of over 175 one shot vocal samples suited to the dark Techno, Electro, Drum & Bass, minimal, Trance and more. These effected and tweaked out files are all royalty free, and ready to use in your personal or commercial projects. The 'Dark Voice' sample collection from Acid Records includes over 175 one shot and 'robotic talk' style Vocal Samples. In this unique pack you can expect to find vocoded and distorted, dry, reverbed, delayed and compressed vocals. These royalty-free WAVs are suitable for use in all compatible software.
Specifications:
– 44.1kHz / 16-bit quality
– 72 MB total size
– 175 vocal samples
– Includes bonus loops
Price: € 22.55
http://www.loopbased.com/electro-house-loops/dark-voice.html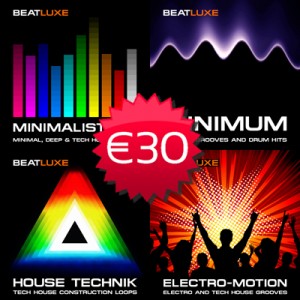 This is a Loopbased exclusive: 4 of the bestselling Beatluxe packs for the price of 2 – you save 50%. Included in this bundle are more than 900 loops and one-shot sounds for Tech-House, Minimal and Electro producers.
The Beatluxe bundle features all 4 releases
•    Minimalistech
•    Minimum
•    House Technik
•    Electro-Motion
totaling in more than 500MB and 900 loops and one-shot samples.
Price: 30 Euro
http://www.loopbased.com
http://www.loopbased.com/techno-minimal-loops/beatluxe-4-for-2-bundle.html
A simple beat, two oscillators, a ring modulator and a Moog filter and you've got a complete minimalistic setup.
Analogue Solutions has unveiled three new (semi) Modular synhtesizers. First is the Station X minimodular Synthesizer fully patchable modular synth, second the Station Y minimodular Expander fully patchable modular synth and last the Tereshkova suitcase modular analogue synthesiser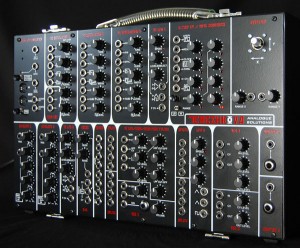 Station X is a compact "mini-modular" synthesiser. It contains all the essential ingredients to form complete synth patches. Think of it as a mini Red Square or Tereshkova (two other, larger modular synths we produce). In fact, a mini Red Square is a good analogy. If has the same filter and similar key features (though Red Square is 2 VCO). Station X is ideal for beginners who want to dip their toes into the world of modular synths, the travelling producer who wants to take a true analogue modular synth around to different sessions, or home musician who perhaps is limited for space.
Station Y is a compact "mini-modular" synthesiser expander, ideal partner for the Station X. The Station series of minimodulars are ideal for beginners who want to dip their toes into the world of modular synths, the travelling producer who wants to take a true analogue modular synth around to different sessions, or home musician who perhaps is limited for space.