June 29, 2010 · Posted in
Uncategorized
·
Comments Off

on Listening in on micro-electronics


Weren't Long – 5:36
from Under New Manna
Called Out of Time – 4:10
from Route Canal Diary
Plate Radio – 4:42
previously unreleased
Mother of X – 3:14
from "The Princess of Nebraska" Score

Kent Sparling is a visual and recording artist living on the Northern California coast.  He was born in San Francisco in 1966, and began composing at the piano after having been asked to leave his elementary school orchestra for inventing harmony counter-melodies on his saxophone.  He formed the pop band Eyeland in 1983, acting as singer-songwriter, keyboardist, and co-producer, and the group became popular over the next decade with their cassettes, live performances and radio airplay in the Bay Area.
In 1985 Sparling began composing experimental music, creating longform works of up to 45 minutes, employing the classic musique concrète methods of manipulation and montage.  With the use of electronic devices and electro-mechanical constructions such as oil drum reverbs and modified speakers, he alters the sonic character of a broad range of recorded sounds, from environmental noises, raw electronic sound and radio reception, to more traditional 'musical' sounds created by familiar instruments.  He has created several 'system music' compositions, where, as the composer, he sets up mechanical and electronic possibilities for sound creation, and then sets the 'system' in motion, allowing it to create the 'musical result'.  The pieces created in this manner are recorded 'live', and represent a kind of improvisation, where sound character becomes the principal means of expressing the emotional content of the work.  Recently he has been exploring the world of micro-sounds which he calls 'picophonics', vibrations too small to move enough air to be perceived by the 'naked ear', wherein he has found a whole new palette of emotive sounds.  He has six CD releases of experimental electro-acoustic music to his name: 1997's 'Route Canal Diary', 2000's 'Under New Manna' and 'Camphor and Caraway', 'Leaf Spring' from 2003, and 'Evening Air, Freeway Birds, No Wind Birds' and 'Indian King', both released in 2006.  His music was included in the soundtrack to the Canadian Nation Film Board documentary 'In the Flesh', and he has composed original scores for Wayne Wang's 'Princess of Nebraska', 'Seven Fallen Objects' by AD Liano, and Eduardo Sanchez's 'Seventh Moon' with Antonio Cora.  He has just completed the score for Frazer Bradshaw's 'Everything Strange and New', in collaboration with Daniel Plonsey.
the full feature is available for download as a pdf.
May 21, 2010 · Posted in
Uncategorized
·
Comments Off

on Latest: New album from Zoo System out next week
According to the guys behind Zoo System their new album "Collision upstairs" will be available already next week.
Since the video trailer Halo showed up on the tube some months back, things have been quiet, but now we have gotten confirmations from the band that their new ambient electro inspired album will be released mid-next week.
Collison upstairs contains 11 well crafted songs made during the past 6 months.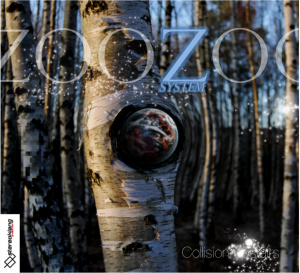 Here is a small sample from the upcoming album; "Endless dimensions"
May 5, 2010 · Posted in
Uncategorized
·
Comments Off

on How to destroy angels – the phoenix of NIN
Here it is, Trent Reznor's first musical offering since the end of Nine Inch Nails: How to Destroy Angels' seven-minute downtempo slither "A Drowning". EP is out this summer!
http://www.youtube.com/watch?v=Pmu2-SWm0Ac&feature=player_embedded
Some say its is boring, but I kind of like it and check out her gear below

September 10, 2008 · Posted in
Electronic Music
·
Comments Off

on Free loops from Beatmatch :-)
After a short summer break www.beatmatch.info is returning with 4 new releases.
Over 100 new minimal, dubstep and electro loops in Wav and Aiff file formats
ready to use in your favorite music software.
This month beatmatch.info also launched new project called "BEAT+".
Loops & samples series provided by invited producers.
All loops are available for free for non-commercial use at www.beatmatch.info "