According to the guys behind Zoo System their new album "Collision upstairs" will be available already next week.
Since the video trailer Halo showed up on the tube some months back, things have been quiet, but now we have gotten confirmations from the band that their new ambient electro inspired album will be released mid-next week.
Collison upstairs contains 11 well crafted songs made during the past 6 months.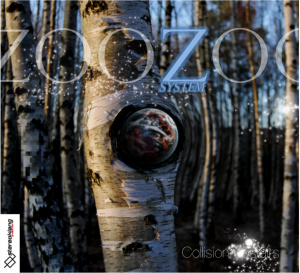 Here is a small sample from the upcoming album; "Endless dimensions"
Here it is, Trent Reznor's first musical offering since the end of Nine Inch Nails: How to Destroy Angels' seven-minute downtempo slither "A Drowning". EP is out this summer!
http://www.youtube.com/watch?v=Pmu2-SWm0Ac&feature=player_embedded
Some say its is boring, but I kind of like it and check out her gear below

After a short summer break www.beatmatch.info is returning with 4 new releases.
Over 100 new minimal, dubstep and electro loops in Wav and Aiff file formats
ready to use in your favorite music software.
This month beatmatch.info also launched new project called "BEAT+".
Loops & samples series provided by invited producers.
All loops are available for free for non-commercial use at www.beatmatch.info "