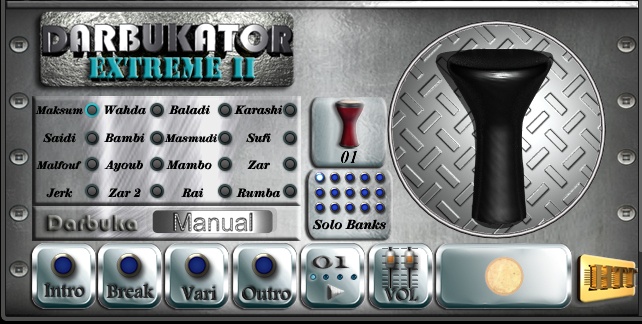 Human Touch Technology has released Darbukator Extreme II, a percussion instrument for Native Instruments Kontakt.
Darbukator Extreme II is a classic arranger for playing oriental Percussion styles with some unique features

Manual / automatic improvisation.
Loops time lock (legato mode)
Random Breaks
Multi Doffs and Doholla for each style (group instruments)

Darbukator Extreme II can be used alone or with other percussion modules. The improvisation generator can add the live feel to any ethic percussion track. All styles and improvisations based on live loops, not single shots.

We sampled the playing technics and improvisation from top percussionists in the Middle East, we got tons of ideas, some of the loops are 8 bars long variations, the possibilities are endless.
Darbukator Extreme II is available for purchase for $89 USD ex. VAT. Requires Kontakt v5.3 or higher, full version.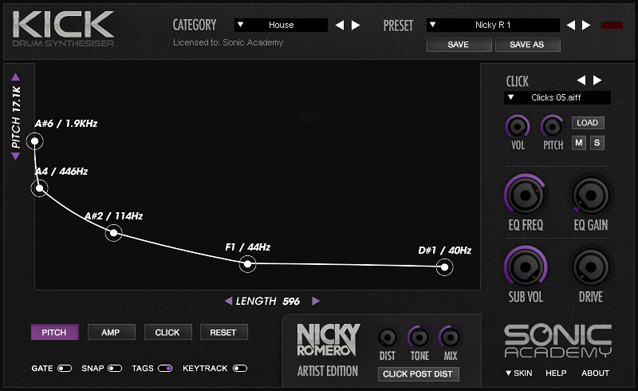 Nicky Romero introduces KICK Synth which has been developed together with Sonic Academy. KICK is a Kick drum synthesiser allowing you to quickly and precisely create kick drums and tune them to your tracks. It combines a synthesised sub oscillator and sampled clicks to create a wide variety of kick drums, percussive and even bass sounds. With Pitch, Amp and Click envelope editors, drive, pitch control and the Nicky Romero designed distortion section
With 175 factory presets and 40 exclusive Nicky Romero presets you can access that special Protocol sound right out of the box. In addition kick comes bundled with 32 Nicky Romero clicks lifted straight from his productions. The user can also load their favourite clicks, kicks, and even fx to create truly unique personal sounding kicks.
Peff explores the Buchla's percussion capabilities
This is a video of NE playing around with their prototype external touch pad for the NEA Pyxis aftertouch system.
"This one here is our test model. The sensor pad has many unique capabilities when interfaced with the Pyxis controller. This video is to demonstrate the percussive effects that are possible with the Pyxis. The tapping effect is created by routing the output voltage from the sensor pad to the vca and vcf. The more of the sensor signal that gets sent to either, the more pronounced the effect. Keep in mind that this is not intended to be a musically coherent demonstration, but a demonstration of the capabilities of the instrument. For more information about the Pyxis, vintage synthesizer restoration, sales, and repair, please check us out at www.NewEnglandAnalog.com."
Sneak peek from the studio featuring the sampling techniques from the new Csound-based iOS app by Boulanger Labs, csSpectral. Deepak Gopinath (Lead iOS Developer) is using csSpectral to play back a simple beat and transforms the rhythms into a unique percussion track that morphs beyond glitch. This aspect of the app is well-suited for many applications ranging from advanced sound design for film to a mashup of your favorite track.
A video demo and tutorial of the much talked about app Different Drummer
Different Drummer is your secret weapon in the quest for innovative beats that make sense yet defy the status quo. Using patent pending Cyclophone Technology, Different Drummer taps into the primal source of all drumming—waves. Wave motion propels almost everything you can imagine and it's the perfect controller for drumming too. Different Drummer puts out multi-track drum beats and music sequences which are remarkably lifelike or primal at times and out of this world at others. Different Drummer is not a drum synthesizer but uses waves to play the drum samples (or other samples) in amazing ways that vary from electro and dubstep to tribal to classical.
The original OCTAPAD was a revolutionary percussion instrument that was adopted by musicians worldwide and set the standard for future percussion pads. With the OCTAPAD SPD-30, an exciting new chapter in Octapad history begins. Combining cutting-edge drum and percussion sounds with the latest triggering technology, a Phrase Loop function, USB MIDI, and much more, the OCTAPAD SPD-30 is a rugged instrument that's versatile for any musical application.
Includes new percussion sounds from around the world, plus 30 types of multi-effects
The latest pad-sensing technology developed for V-Drums® provides even and accurate pad triggering with excellent isolation between pads
Four dual-trigger inputs, plus hi-hat controller for adding pads to create a mini kit, or for connecting triggers from acoustic drums
Phrase Loop function inspires your creativity; record your playing in real time and overdub up to three layers
USB connectivity for MIDI and memory storage
Large backlit LCD and pad indicator lights for easy operation in low-light conditions
Rugged, road-worthy design
Background video description:
For more on the Roland SPD-30 and BT-1 go to our blog: http://www.uniquesquared.com/blog/pro…
To purchase the Roland SPD-30 Octapad visit our website: http://www.uniquesquared.com/roland-s…
Be sure to Fan us on Facebook, Follow us on Twitter, and Subscribe to our YouTube Channel if you want more videos like this:
http://www.facebook.com/UniqueSquared
http://www.twitter.com/UniqueSquared
http://www.youtube.com/user/UniqueSqu…
Modular Percussion is a Reason Refill of unique sampled percussive sounds from a modular EuroRack synthesizer. Modular Percussion contains 581mb of content sampled at 24bit 96khz, 50 combinators, and 3 full Kong kits.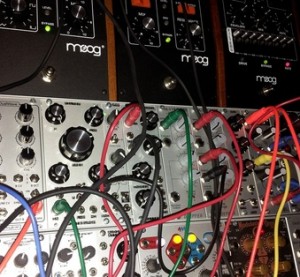 The percussive samples were created with the MakeNoise Optomix triggered by an MFB Uzewerg Pro. The sound sources were the WMD Phase Displacement Oscillator, Modcan Dual Wave, Moog Freqbox and Doepfer A-118. The Optomix is an analog, vactrol based voltage controlled Low Pass Gate. Low Pass Gates are commonly used for creating classic modular percussive timbres. The vactrol creates a natural, musical decay, perfect for percussive hits. The MFB Urzwerg Prong" the Optomix with 5 different CV damping amounts, multisampled and layered within Kong. The result is a dynamic, unique percussion soundset simply unavailable anywhere else.
The 50 LPG combinators heavily feature the Echobode and Pulsar Reason Rack Extensions. You must own the Echobode and Pulsar Rack Extensions to use these combinators properly. The combinators feature arppegiators, sequences, effects and filters that create inspirational percussive loops. The 3 Kong kits are all of the multisamples mapped across the pads.
Features:
-581mb of content sampled at 24bit, 96hz. ReFill download size is 284mb.
-50 multisampled percussive hits with 5 layers of Optomix damping (246 samples total).
-50 combinators, 3 kong kits.
-The root note of all the percussive sounds was sampled at "C" at the source. This enables the end user to tune the Kong kits to their preference, perhaps to match the key of their song. The percussion sequences are also all in the key of "C" for easier tweaking.
-For use in Reason 6.5.1 and above.
Improvisation using Roland Handsonic, Irig Midi and Sampletank using acoustic studio guitar sound
Product description:

Roland's flagship HandSonic 15 (HPD-15) is a revolutionary instrument. Simply, there is nothing else like it. There wasn't anything like the HandSonic before its debut, and there hasn't been anything like it since. Until now…. From the company that made electronic hand percussion world famous, Roland announces the second member of its HandSonic family: the HPD-10. More affordable and streamlined than its big brother, it offers the same great pad response that made the original HandSonic so popular, but with a specialized set of features and a fresh batch of sounds, rhythms, and effects.
– All-new sounds (approx. 400)
– Style Guide Metronome (new metronome function with backing rhythm patterns)
– 10 individual pads with pressure sensing
– Large icon-driven LCD
– D Beam controller for sound/pitch/effects control
– 20 multi-effects
– Rhythm Coach function