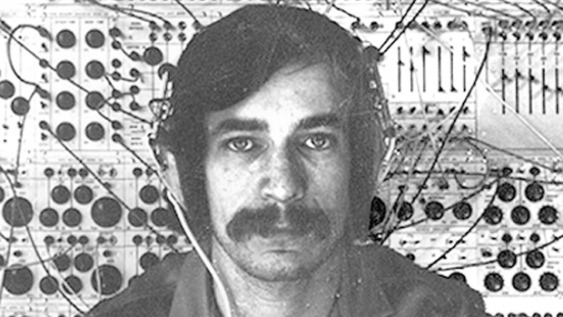 Don Buchla has filed a lawsuit against the current owners of Buchla Electronic Musical Instruments for $500,000 as he claims they are in breach of contract and that he was forced to sign an unfavourable deal and was treated "with oppression and malice.
The brand was sold in 2012 to  Australian company Audio Supermarket Pty. Ltd. after Don's battle with cancer that left him unable to continue with the day-to-day tasks of sales and marketing. The sale was made to ensure cash for Don's future and to give him the freedom to continue developing products. He was employed as chief technology officer at BEMI, however the suit alleges his position was terminated "without good cause" in 2013.
The suit was filed in California yesterday, alleging that  BEMI breached the  Asset Purchase Agreement of Buchla & Associates by "failing to use reasonable business efforts to reach sales targets." Additionally that he was promised $440,000 for the sale, but has been paid less than $110,000.
The lawsuit is attempting to regain the original companies assets, intellectual property and existing orders, as well as compensation for damages.  Looking at the details of the claim, its not been an arrangement that has worked out, with Don alleging he was forced to sign a "highly unfavorable, one-sided Memorandum of Understanding with Audio Supermarket". It goes on to state that the agreement was intended as an opening for negotiations to proceed rather than the final agreement itself.
In the suit it is also stated that Don believes that a stroke suffered in 2014 was the direct result of stress incurred by the defendants "breaching activity and bad-faith conduct".
Don Buchla is widely believed to be the father of West-Coast synthesis. His designs have inspired a massive amount of development within the Eurorack community in recent years.
Its a shame that this isnt obviously working out for Don as we have seen a new Music Easel in production, though this has yet to be made in significant numbers.
You can find the original court filing here.
Please listen in headphones to experience the spatial components.
https://twitter.com/kaitlynaurelia
http://kaitlynaureliasmith.com/
Pre-order Tides on iTunes: https://itunes.apple.com/us/album/tid…
WV Artist Page: http://westernvinyl.com/artists/kas.html
Now introducing the new Buchla Mini Systems!
Available soon from
http://www.analoguezone.com/
http://www.analoguezone.com/internati…
LET'S CONNECT!
Google+ ► https://plus.google.com/+Analoguezone/
Facebook ► http://facebook.com/analoguezonehungary
Twitter ► http://twitter.com/analoguezone
AnalogueZone ► http://www.analoguezone.com
Some retro electronic sounds created with a mix of modern Buchla 200e modules,DIY "retro 100" modules.. and a Tape Delay.
Oraison, composed by Olivier Messiaen in 1937 for six Ondes Martenot, transcribed for Buchla 200e synthesizer and Haken Continuum Fingerboard controller and performed by Richard Lainhart in 2009.
From the time I first touched the Haken Continuum, I'd wanted to use it to play a composition by Olivier Messiaen called "Oraison". I first heard "Oraison" years ago as a student of electronic music, and had fallen in love with its simple, beautiful harmonies and profound sense of mystery.
"Oraison" is not only a lovely piece of music, but has historical interest too – it may be the first piece of purely electronic music written expressly for live performance. Also of note is that Messiaen re-arranged "Oraison" for cello and piano and used it for the fifth movement of "Quartet for the End of Time", which he composed in a German prisoner-of-war camp in 1941; the "Quartet" is one of the great classics of 20th-century music.
"Oraison" ("prayer") is from a suite of pieces for six Ondes Martenot called "Fete des Belles Eaux" ("Celebration of the Beautiful Waters"), composed for the Paris International Exposition in 1937. The Ondes Martenot was among the first electronic instruments, and is still among the most expressive. The Continuum's own expressive qualities seemed at least the equal of the Ondes Martenot's, while allowing for polyphony and the possibility of performance of the work by a single player. I transcribed "Oraison" for my Buchla 200e/Continuum system, programmed the modern system in homage to the sound of the Ondes Martenot, and now offer this performance to you.
Background sound description:
This short, live improvisation of mine on the Buchla Music Easel was inspired by Richard Devine's amazingly sonically diverse and compelling performance at the Trash Audio Synth meet in Portland, Oregon on May 24. He is the master! This is merely a humble homage.
Morton Subotnick runs through his live set-up, a unique amalgamation anchored by the Buchla Synthesizer. Filmed at the 2014 Red Bull Music Academy Bass Camp San Francisco
Quick demonstration of a few ways to sync the Volca Beats to my modular:
1. Using arpeggio notes of the Korg Microstation to trigger the Volca Beats (trigger in) via a midi to cv convertor (Kilpatrick in this case)
2. Midi clock in the Volca Beats (midi through on the Kilpatrick)
3. Using trigger out of the sequencer (clock out works also)
More "Space Exploration"

Retro electronic Sci-Fi improv………
All sounds straight out of the instrument- no external processing.
The little volume jumps are caused by the 266 QRV affecting a one of the 227 channel inputs.
Just a simple tutorial on the Buchla Music Easel Envelope Detector