Now introducing the new Buchla Mini Systems!
Available soon from
http://www.analoguezone.com/
http://www.analoguezone.com/internati…
LET'S CONNECT!
Google+ ► https://plus.google.com/+Analoguezone/
Facebook ► http://facebook.com/analoguezonehungary
Twitter ► http://twitter.com/analoguezone
AnalogueZone ► http://www.analoguezone.com
Some retro electronic sounds created with a mix of modern Buchla 200e modules,DIY "retro 100″ modules.. and a Tape Delay.
Oraison, composed by Olivier Messiaen in 1937 for six Ondes Martenot, transcribed for Buchla 200e synthesizer and Haken Continuum Fingerboard controller and performed by Richard Lainhart in 2009.
From the time I first touched the Haken Continuum, I'd wanted to use it to play a composition by Olivier Messiaen called "Oraison". I first heard "Oraison" years ago as a student of electronic music, and had fallen in love with its simple, beautiful harmonies and profound sense of mystery.
"Oraison" is not only a lovely piece of music, but has historical interest too – it may be the first piece of purely electronic music written expressly for live performance. Also of note is that Messiaen re-arranged "Oraison" for cello and piano and used it for the fifth movement of "Quartet for the End of Time", which he composed in a German prisoner-of-war camp in 1941; the "Quartet" is one of the great classics of 20th-century music.
"Oraison" ("prayer") is from a suite of pieces for six Ondes Martenot called "Fete des Belles Eaux" ("Celebration of the Beautiful Waters"), composed for the Paris International Exposition in 1937. The Ondes Martenot was among the first electronic instruments, and is still among the most expressive. The Continuum's own expressive qualities seemed at least the equal of the Ondes Martenot's, while allowing for polyphony and the possibility of performance of the work by a single player. I transcribed "Oraison" for my Buchla 200e/Continuum system, programmed the modern system in homage to the sound of the Ondes Martenot, and now offer this performance to you.
Background sound description:
This short, live improvisation of mine on the Buchla Music Easel was inspired by Richard Devine's amazingly sonically diverse and compelling performance at the Trash Audio Synth meet in Portland, Oregon on May 24. He is the master! This is merely a humble homage.
Morton Subotnick runs through his live set-up, a unique amalgamation anchored by the Buchla Synthesizer. Filmed at the 2014 Red Bull Music Academy Bass Camp San Francisco
Quick demonstration of a few ways to sync the Volca Beats to my modular:
1. Using arpeggio notes of the Korg Microstation to trigger the Volca Beats (trigger in) via a midi to cv convertor (Kilpatrick in this case)
2. Midi clock in the Volca Beats (midi through on the Kilpatrick)
3. Using trigger out of the sequencer (clock out works also)
More "Space Exploration"

Retro electronic Sci-Fi improv………
All sounds straight out of the instrument- no external processing.
The little volume jumps are caused by the 266 QRV affecting a one of the 227 channel inputs.
Just a simple tutorial on the Buchla Music Easel Envelope Detector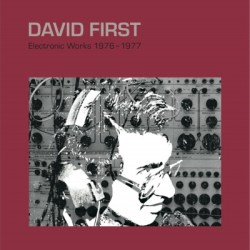 DAIS Records has an upcoming release that features vintage Buchla works by composer David First. Here's what they have to say about the album, David First: Electronic Works 1976 – 1977:
During his time at Princeton, First was introduced to the classical electronic music studio there, a lonely outpost of the famed Columbia-Princeton Electronic Music Center which housed one of the very first Buchla 100 series systems acquired by Vladimir Ussachevsky & Otto Luening.
Due to the introduction of digital technology within the music world, this system was left to languish in the studio unattended and nearly forgotten. First fell in love with this equipment and seized the opportunity to compose using the Buchla 100 synthesizer, at first experimenting only with electronic synthesis but later adding in his signature guitar stylings to make these compositions unique to the academic output typical of university music.
Thankfully, these compositions were recorded by First at Princeton on various reel to reel tapes and stored away for over 35 years. It wasn't until the summer of 2012, when David First and Ryan Martin (of Dais Records) decided to revisit and transfer these reels to compile an album presented here as a selection of genuine, uninhibited exploration into modular electronic synthesis.
The release is limited to an edition of 500 copies, with liner notes by David First. The release/shipping date is Jan 21, 2014.
A cellular automaton consists of a regular grid of cells, each in one of a finite number of states, such as on and off (in contrast to a coupled map lattice). The grid can be in any finite number of dimensions. For each cell, a set of cells called its neighborhood is defined relative to the specified cell. An initial state (time t=0) is selected by assigning a state for each cell. A new generation is created (advancing t by 1), according to some fixed rule (generally, a mathematical function) that determines the new state of each cell in terms of the current state of the cell and the states of the cells in its neighborhood. Typically, the rule for updating the state of cells is the same for each cell and does not change over time, and is applied to the whole grid simultaneously, though exceptions are known, such as the stochastic cellular automaton and asynchronous cellular automaton.
What is Cellular Automata?
http://en.wikipedia.org/wiki/Cellular…
http://mathworld.wolfram.com/Elementa…
The idea is to let the individual cells interact with one another.
Patterns change with minimal external intervention