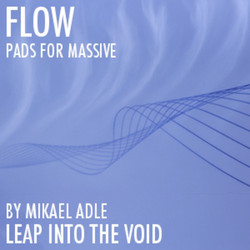 Leap Into The Void has announced the release of Flow, a soundset featuring 64 pads for Native Instruments Massive.
There are mellow pads, deep pads, lush pads, rich pads, soft pads, detuned pads, organ pads and more, all sharing one purpose. If you want you could call them, "basic pads with a touch of Leap Into The Void".

Leap Into The Void have named them "Flow".

All sounds can easily be found in Massive's browser and they all contain a coherent mapping of the eight macro knobs.
Flow features
64 pads for NI Massive.
Coherent mapping of the eight macro knobs.
Velocity and mod wheel assignments for character coloring (mod wheel macro knob 1).
Detailed patch list PDF with descriptions of the sound. Descriptions are also included in Massive's attributes.
Massive 1.4 required.
The soundset is available for purchase for 17.95 EUR. It is on sale for 12.57 EUR through July, 2014.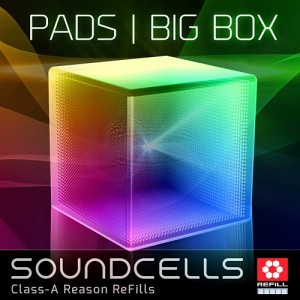 "Pads – the BIG box v4" always lets you find the right pad!
Wether you are looking for well layered patches that we all know from classic hardware workstations or for modern textures – this ReFill gives you all you need when searching for atmospheric sounds, bright or dark pads, inspiring soundscapes, rhythmical pads and fx & experimental stuff.
With version 4 this ReFill has gotten bigger and better but kept its own original and genuine sound and class!
"Pads – the BIG box v4" contains:


• 501 combinator patches, organized in 8 folders.
• 551 well balanced patches for Thor, Malstroem, Subtractor, NNXT (the basic patches which were used to build the combinators)
• 30 (!) demo tracks in Reason format included.
A web address to link to for more info and many "Pads – the BIG box"-only MP3s:
Price is 39.90 ,- EUR
This is a video of NE playing around with their prototype external touch pad for the NEA Pyxis aftertouch system.
"This one here is our test model. The sensor pad has many unique capabilities when interfaced with the Pyxis controller. This video is to demonstrate the percussive effects that are possible with the Pyxis. The tapping effect is created by routing the output voltage from the sensor pad to the vca and vcf. The more of the sensor signal that gets sent to either, the more pronounced the effect. Keep in mind that this is not intended to be a musically coherent demonstration, but a demonstration of the capabilities of the instrument. For more information about the Pyxis, vintage synthesizer restoration, sales, and repair, please check us out at www.NewEnglandAnalog.com."
Dan-D makes some free presets for everyone!
Pads can be quite complex to master here Brian provides some useful tips, details below:
Electronic Music Production Programs at Pyramind Training:
http://www.pyramind.com/training/programs/electronic-music-production/
More tips, tricks & tutorials — Join our FREE online community:
http://www.pyramindonline.com
Online Music Production Classes:
http://www.pyramind.com/training/online-classes/
Brian Trifon (Pyramind Synthesis & Sound Design Instructor) from Trifonic digs deep into using reverbs and creative effects channels to create compelling pads/melodic elements.
Orphion is a musical instrument with a unique sound between string instrument and percussion. Everyone can play expressive, wonderful sounds and easy or virtuosic melodies on it just by moving fingers on virtual pads.
Different articulations from soft to plucked to hardly slapped
Natural interaction
Extend your ways of expression as a percussionist, guitarist, pianist or other musician
14 transposable pad-layouts with different tonalities from easy to complex
Record and share what you play via EMail, SoundCloud or AudioCopy
8 individual voices for 8 fingers (4 on iPad 1)
Get Orphion here:
orphion.de
Become a Fan on Facebook:
facebook.com/Orphion
or follow on Twitter:
twitter.com/#!/OrphionApp
Native Instruments Maschine has caused quite a bit of a storm since its release – to find out why, our good fiend Owen form 2twenty2 takes you through the features and applications in this three part tutorial.
The Maschine is an incredibly powerful sampler, sequencer and controller and in this first video we take a look at how to getting sounds onto the pads and what to do with them.
For full product specifications please visit:
http://www.dv247.com/drums-and-percussion/native-instruments-maschine–61792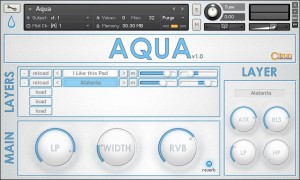 Citron Instruments has announced the release of Aqua, a collection of pads, textures and motions for Native Instruments Kontakt.
Aqua has wide and liquid sounds, clear and ergonomic user interface, high quality and new principles of the instrument control. All of this is Aqua, the 1st element of the library.
Aqua features
Includes Pads, Textures and Motions.
Format: NI Kontakt 4,5 (Full Version).
500 Mb (NCW Compression).
Flexible layering of sounds.
Easy and intuitive use.
Effects: LP and HP filters, stereo widener, reverberation.
Aqua for Kontakt is currently available to purchase for 59 EUR (price will go up to 79 EUR at future update).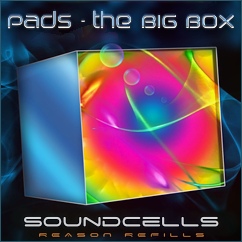 "Pads – the BIG box v3"
 contains more than 470 fantastic combinator patches to give you all you need when searching for atmospheric patches, conventional pads – bright or dark, inspiring soundscapes, rhythmical pads, fx & experimental sounds and more… The variety of sonic atmospheres coming from three original ReFills makes this collection very complete so chances are big that you´ll find what you are looking for while browsing for the right pad. 
Version 3 is adding 30 new combinator patches (
based on both, the Reason synthesizers and new samples
) which are making use of the stunning Reason 6 effect units…
"Pads – the BIG box v3" Contents:
• 
470+ combinator patches (92 "BIG box" only ones) in

 
11 different folders.
• 550+ well balanced patches for Thor, Malstroem, Subtractor, NNXT (the basic synth and NNXT patches which were used for the combinator sounds)
• Lots of inspiring demo tracks included.
A web address to link to for more info and many "Pads – the BIG box" only MP3s:
Offering price is 44.90 ,- EUR, normal price is 59,90 ,- EUR
Loopmasters has released Dark Scapes, a collection of dark and menacing sounds for Propellerhead Reason.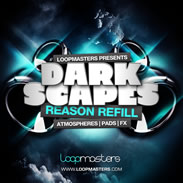 Aimed at Producers who make Cinematic, Atmospheric styles of music for TV and Film (think Horror, Drama and Sci-Fi) plus cutting edge musicians looking to mix up dark influences and moody soundbytes within their musical scores.
Utilising the full collection of awesome sound sculpting instruments and effects within the Reason 6 environment, Dark Scapes is a unique library fusing organic sounds with cutting edge technology to provide the user with limitless combinations of sounds at your fingertips. Included with this Refill are no less than 312 Combinator Instruments which utilise instruments including Malstrom, Thor, Subtractor, Kong, NNXT, which are combined with the effects including Compressors, Reverbs, Gates, Delays, Flangers, Chorus and much more. Dark Scapes for Reason 5 or higher is available to purchase for £19.95 GBP.
More information: Loopmasters / Dark Scapes
Patches In Detail:
63 Atmosphere and Drones
40 Pads
103 Fx
25 Leads
15 Real World Sounds
3 Kong Kits
62 Bonus Sounds