NIN reissues their 1989 debut
Nine Inch Nails have reissued their 1989 debut album "Pretty Hate Machine". The material was remastered by Trent Reznor and sound engineer Tom Baker "for a greatly improved sonic experience" as Reznor said earlier. In addition, Rob Sheridan reinterpreted Gary Talpas' original cover.
The 10-track LP also includes a bonus 11th song, a cover of Queen's "Get Down, Make Love", which featured on their 1990 single "Sin". It's being sold at real giveaway prices, so order your copy now before the prices go up. You can buy it now at Amazon USA (direct link). Other stores will follow including iTunes.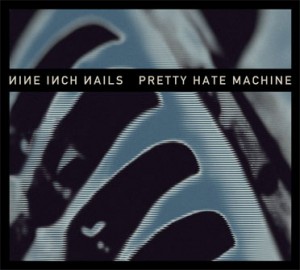 Reznor had this to say about the remastering process: "It's been an interesting trip watching the fate of this record float from one set of hands to another (a long and depressing story). But it's finally wound up in friendly territory, allowing us to polish it up a bit and present it to you now. We had fun revisiting this old friend – hope you enjoy."
Comments