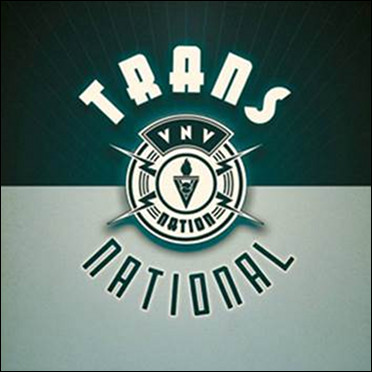 Available now is a free download of the track "Retaliate" taken from VNV Nation's new forthcoming album "Transnational". You can download it below.
Out October 4th the new VNV Nation album "Transnational" is the follow-up to the 2011 release "Automatic". The release will be followed by a world tour that kicks off in Germany.
Future pop act VNV Nation treats us with a free mini album called Crossing the Divide, enjoy
According to sources VNV Nation are planning a vinyl box to be released on Anachron. As far as the rumors goes it will be a very limited box-set, containing 5x 10″ vinyls with remixes from the latest album and previous albums. No exact release date or title is known so far.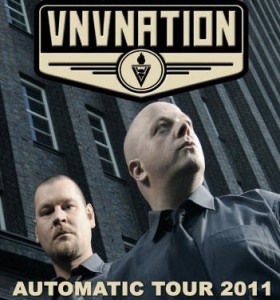 So what can you expect to find in this set:
5x 10″ Vinyl – black and cream print on each disc label
10″ sleeves – black with cream text.
Booklet 10″ size – 4C – 24 pages. Heavy matt paper.
Stickers – black and cream colour – 5″ x 2″ approx.
A5-sized collector's certificate on heavy velum paper and signed by VNV Nation
Bandarole – Black and Cream
3 Postcards – 4C on one side – black & white on the other side
DIN A3 poster
Via SL mag
http://youtu.be/M8Xopv6XBZM
http://youtu.be/On53QnYu9FA
Enjoy

http://youtu.be/_dGJz4qDeHc
Here's a teaser from VNV's new album:
free download from www.facebook.com/VNVNation
"The new VNV Nation album "AUTOMATIC" will be released in September. The album has been in production for a while and so far it looks to be an incredibly energetic and anthemic release (and then some). We'll be premiering some of the new songs at our show at the Nordstern Festival in Hamburg in July and snippets and previews will be posted online over the Summer. There's so much we want to tell you about this album and what we have planned around it but we prefer to keep it a surprise, for the moment. There are lots of things planned that we've never attempted before and we're really excited about it." [www.vnvnation.com]
Automatic-Tour 2011: www.vnvnation.com/Webfiles/live.htm
VNV Nation are ready to release their 7th studio album. Out this September.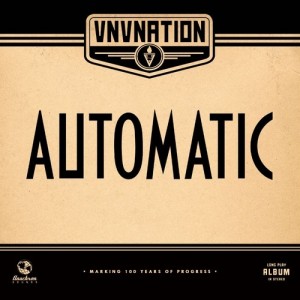 On "Automatic", the band have been put together something far more conceptualized and thematic than previous releases. Something you can witness by looking at the cover.
In a recent press release, were the album is called "an opus of retro-futurism", it is explained that Ronan Harris has been streamlining everything into a concept that encompasses the industrialization and technology of late 30′s America while embracing the technology of today.
"Automatic" will be released on September 16th through the bands own label Anachron Sounds.
Tracklist to be revealed soon!
VNV Nation performs Illusion live on Fearless Music.
http://youtu.be/PAUMv9b1vUQ
The new VNV Nation album "Automatic" will be released in September. The album has been in production for a while now as many Side-Line readers know by now. But it's official now, so no reason to fear for a delay. The band will be premiering some of the new songs at their show at the Nordstern Festival in Hamburg in July and snippets and previews will be posted online over the Summer.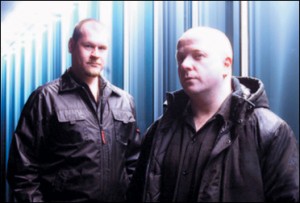 The 'Automatic' tour 2011-2012 will kick off in September 6th in Germany. The special guest on the tour will be Straftanz. Says the band: "This is a band who put on a great live show and are the right kind of people to be stuck in a bus for 4 weeks with when you have a voucher for therapist sessions that you need to use."
The new album is called "Automatic and are scheduled to be released this September. The album has been in production for a while and according to the band it looks to be an incredibly energetic and anthemic release. The band will play some of the new songs at the Nordstern Festival in Hamburg in July and previews will be available during the Summer.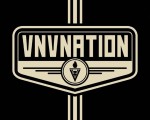 Further news regarding the album is the Automatic Tour in 2011-2012. It will start on September 6th in Germany with special guest Straftanz. See the list of dates here. Dates for UK and Spain as well as for Scandinavia and South America will be added.
A North American Tour will start in November and run through mid December for the first part and then the second part for early 2012. In related remixing news, the band have just completed a remix for the Dutch Metal band Within Temptation's upcoming single "Sinêad", plus a remix of the classic Rotersand track "Merging Oceans" is in the works for their re-release of the EP. Have you ever wanted to know what happened with the long-announced and delayed EP "Crossing The Divide"? The band have decided to give away the EP for free – and to quote the band: "We feel that this is the best way to make good on a promised release that had to be postponed."
The main reason for the delays had to do with personal matters due to a number of serious eye operations for Ronan Harris last year. What was supposed to have been a short healing period turned into 6 months of treatment to correct a number of other issues that had been there all along.
Looks like several of the big bands within synth music are following in the footsteps of Covenant with new releases during 2011, in a previous post we saw the teaser from And One and now it is VNV Nations' turn
It seems 2011 will be a very busy year for Ronan Harris and Mark Jackson.
The band recently revealed at their Facebook page that a new album is in the works and scheduled to be released later this year. A World Tour is also to expect along with lots of Festival appearences.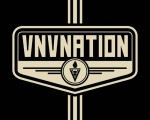 Hi all
Time to sum up the past ten years and list the 20 best / most important electronic, electro, EBM and synth albums that has been released. This is of course a tricky quest and will most likely create some debate. Numerous of good albums has been released and I have certainly not listened to all of them, but still someone needs to make a statement :-). The albums are listed in order of importance, but may not be absolute, in the sense that – if they are rated as number 6, they could easily be argued to have place number 7 instead etc, but still…
Number 1:
Kraftwerk – Tour de france soundtrack
Number 2:
The Knife – Silent Shout
Number 3:
Goldfrapp – Black Cherry
Number 4:
Covenant – Skyshaper
Number 5:
Colder – Again
Number 7:
Daft Punk – Discovery
Number 8:
Felix! – Kittenz and thee glitz
Number 9:
Welle: Erdball – Die wunderwelt der technik
Number 10:
Suicide – American supreme
Number 11:
DAF – Fünfzehn neue D.A.F-Lieder
Number 12:
VNV Nation – Futureperfect
Number 13:
Röyksopp – Melody A.M.
Number 14:
Rammstein – Mutter
Number 15:
Vive la fete – Republique populaire
Number 16:
And One – Agressor
Number 17:
Jeans Team – Musik von oben
Number 18:
Recloose – Cardiology
Number 19:
Melotron – Sternenstaub
Number 20/21:
Télépopmusik – Genetic world
System – Self organizing