Future pop kings VNV Nation goes retro on their upcoming album
VNV Nation are ready to release their 7th studio album. Out this September.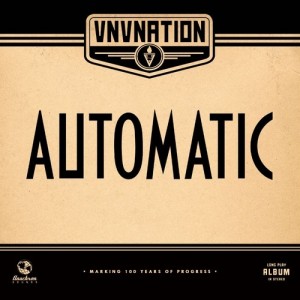 On "Automatic", the band have been put together something far more conceptualized and thematic than previous releases. Something you can witness by looking at the cover.
In a recent press release, were the album is called "an opus of retro-futurism", it is explained that Ronan Harris has been streamlining everything into a concept that encompasses the industrialization and technology of late 30′s America while embracing the technology of today.
"Automatic" will be released on September 16th through the bands own label Anachron Sounds.
Tracklist to be revealed soon!
VNV Nation performs Illusion live on Fearless Music.
Comments