Masters of futurepop – VNV Nation – are back
The new album is called "Automatic and are scheduled to be released this September. The album has been in production for a while and according to the band it looks to be an incredibly energetic and anthemic release. The band will play some of the new songs at the Nordstern Festival in Hamburg in July and previews will be available during the Summer.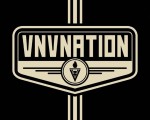 Further news regarding the album is the Automatic Tour in 2011-2012. It will start on September 6th in Germany with special guest Straftanz. See the list of dates here. Dates for UK and Spain as well as for Scandinavia and South America will be added.
A North American Tour will start in November and run through mid December for the first part and then the second part for early 2012. In related remixing news, the band have just completed a remix for the Dutch Metal band Within Temptation's upcoming single "Sinêad", plus a remix of the classic Rotersand track "Merging Oceans" is in the works for their re-release of the EP. Have you ever wanted to know what happened with the long-announced and delayed EP "Crossing The Divide"? The band have decided to give away the EP for free – and to quote the band: "We feel that this is the best way to make good on a promised release that had to be postponed."
The main reason for the delays had to do with personal matters due to a number of serious eye operations for Ronan Harris last year. What was supposed to have been a short healing period turned into 6 months of treatment to correct a number of other issues that had been there all along.
Comments