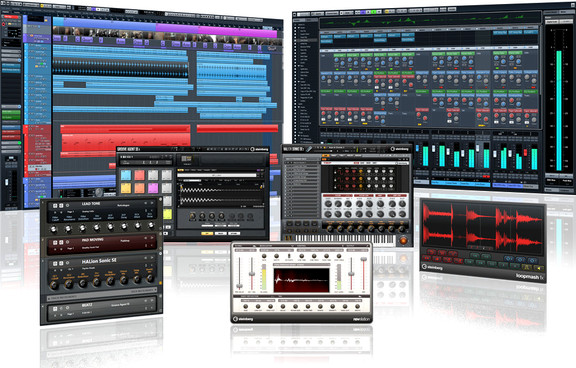 Steinberg has announced version 7.5 of its Cubase and Cubase Artist music production systems, a considerable update with many workflow enhancements, new instruments and new effects.
Version 7.5 incorporates important workflow enhancements, version updates to its instruments and new effects to further the impressive feature set of Cubase and increase professionals' productivity when producing music.
"The mix of highly effective editing and workflow enhancements, new instruments and studio-grade effects makes 7.5 one of the most beneficial Cubase releases since SX 1. I'm confident that this version will boost the creative output of our users and underline its position as DAW of choice for the most renowned producers today," comments Helge Vogt, product marketing lead at Steinberg.
Changes in Cubase 7.5
TrackVersions: Playlists for creating, renaming and managing parallel variations of tracks.
Track visibility: Shows only the tracks you want to see in the Project window.
Instrument (t)rack 2.0: Supports multi-outputs and multi-inputs, and merges instrument tracks with the Instrument Rack.
HALion Sonic SE 2: Giving you tons of fresh new sounds plus a totally new synth.
Groove Agent SE 4: With over 120 drum kits and smart user interface for creating beats and hits in no time.
New construction kits: Adding flavor to your productions and giving you new song ideas.
LoopMash FX: For real-time modern-style breaks, tape-stops, stutters and more.
REVelation: Super-smooth and silky-sounding algorithmic reverb that brings back the memories of those old fancy hardware units.
Magneto 2: Adding warmth to your tracks.
VST Connect SE 2 (available in Cubase 7.5 only): Unique remote recording plug-in now with MIDI data transmission.
Transient navigation: Tab to transients on audio events in the Project window thanks to the new instant hitpoint navigation.
Cubase 7.5 and Cubase Artist 7.5 full versions will be available from December 4, 2013, priced at MSRP 599 EUR and 299 EUR respectively. Prices including German VAT.
Customers who have activated previous Cubase 7 and Cubase Artist 7 versions since October 15, 2013, are eligible for a free, downloadable Grace Period update to version 7.5.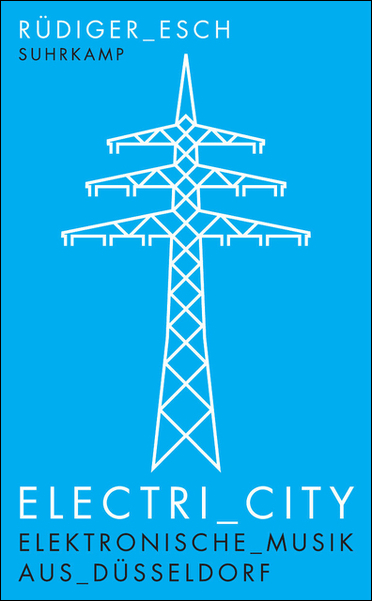 "Electri_City – Elektronische Musik aus Duesseldorf" is a brand new book that is being prepped for release on the 10th of March 2014 via Suhrkamp Verlag. Described by the publisher as 'Das definitive Buch zu Kraftwerk, Neu!, La Düsseldorf, DAF, Die Krupps, Der Plan, Liaisons Dangereuses, Rheingold, Propaganda' you can expect a detailed background on the Düsseldorf scene. That scene has since the 70s and 80s been considered as the electronic popmusic Mekka (let's hope Allah and co won't kill us for using this description).
The book is written by Düsseldorf resident and Die Krupps member Rüdiger Esch. In the book he covers the period from 1970 bis till the end of the 'analog phase' in 1986. Expect feedback in the book from Wolfgang Flür (Kraftwerk), Bodo Staiger (Rheingold), Gabi Delgado (DAF), Jürgen Engler (Die Krupps), Ralf Dörper (Propaganda), plus remarks from Giorgio Moroder, Ryuichi Sakamoto, Andy McCluskey (OMD), Martyn Ware (The Human League), Glenn Gregory (Heaven 17) and so on.
Still according to the publisher the book will also talk about reality versus myth regarding the scene.
You can order the book right here on Amazon: http://www.amazon.de/ElectriCity-Elektronische-D%C3%BCsseldorf-suhrkamp-taschenbuch/dp/3518464647/ref=sr_1_1?s=books&ie=UTF8&qid=1374060902&sr=1-1
Caustic 3 gives you a much-expanded selection of devices to work with, including a total of ten synth machines, two mixers, a new master rack and enhanced master reverb and delay.
The old Caustic 2 is a rack-mount simulation that combines synthesizers and samplers to create music.
Everything is optimized for real-time performance, no internet connection required.
Create your rack by adding any 6 of these machines:
Virtual analog subtractive synthesizer
PCM synthesizer
BassLine synthesizer (303-like synth)
Sampling drum machine
The app also includes:
Effects rack supporting 2 effects per machine. (8 effect types)
Mixer desk with global Delay/Reverb
Song Sequencer
All files are stored on the SDCard, and users can supply their own WAV files for use in the PCMSynths and BeatBox.
Here one uses CV to link the Arturia MiniBrute and Microbrute analog mono synths together and show you some of the great features of combining these two great synths.
This is part one of side A of the original Fairlight CMI 2x demo tape. And a pic of an aged 2x
An oscillator can produce a frequency that is too low to be perceived as a pitch. In this case it is known as an LFO or low frequency oscillator. Because the oscillator in your kit can be both low frequency or audio range, you can turn up the frequency of one oscillator and feed it into another oscillator to create "frequency modulation".
littleBits makes an expanding library of modular electronics that snap together with magnets. Bits modules are just the beginning. Combine them with craft materials, building sets, and other toys to electrify your life. Find out more at littleBits.com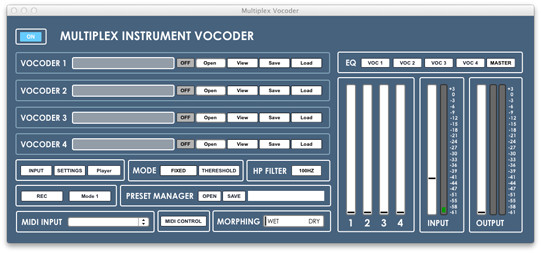 Audiomeals has introduced Multiplex Vocoder, a prototype audio app conceived for music production, live sets and audio post-production.
Multiplex Vocoder features four VST Vocoder modules where you can load any Virtual Instrument to design your final vocoder sound using from 1 to 4 vocoder sound sources. Optional 100Hz High Pass Filter at input stage.

Transform your favourite synthesisers into vocoders, send your voice to 4 vocoders simultaneously while recording the audio output, optional dry/wet recording mode. Each Vocoder features it`s own 3-band parametric equalizer.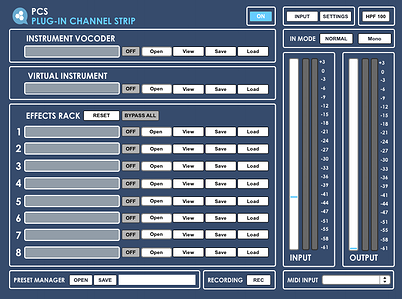 Multiplex Vocoder features
Optional 100Hz High Pass Filter at input stage.
Transform your favourite synthesisers into vocoders.
Send your voice to 4 vocoders simultaneously while recording the audio output.
Optional dry/wet recording mode.
Each Vocoder features its own 3-band parametric equalizer.
Input depending mode available. Each vocoder will be activated or deactivated depending the input level, you can set the threshold individually.
MIDI Learn mode. Control the app via your MIDI controller faders.
Multiplex Vococer is available to download for Mac (VST) at no cost until December 5th, 2013 (regular 5 EUR). Windows version is coming.
A multi-part segment of improvised patching. "The Intermission Patch" is aptly named due to it acting as an intermission during the regularly scheduled Doepfer A144 series. Stay tuned for a completed version later this month. For now some patching. Sound and Video by Raul Pena.
Contribution from 'MrSynthmania', the source of inspiration is not difficult to figure out, details below:
This is my new song "Computermusik". The most parts are made with the Waldorf Pulse 2 Synthesizer and for the drums I used Arturia SparkLE.
It´s a multitrack recording with Steinberg Cubase 7.
A few weeks ago, after listening the first time to the new Waldorf Pulse 2, I found some presets which reminds me the first time dancing in a disco with 15 years. Do you remember Human League, Depeche Mode and Ultravox? This was all happening in the early eighties. I love that sound, which represents an era where many musicians made music with synthesizers and computers the first time.
This song is based on this decade. I hope you like it.