Start up sound REMASTERED for the 21st Century!
In a 1996 interview, Eno explained the origin of The Microsoft Sound:
The idea came up at the time when I was completely bereft of ideas. I'd been working on my own music for a while and was quite lost, actually. And I really appreciated someone coming along and saying, "Here's a specific problem — solve it."
The thing from the agency said, "We want a piece of music that is inspiring, universal, blah- blah, da-da-da, optimistic, futuristic, sentimental, emotional," this whole list of adjectives, and then at the bottom it said "and it must be 3 1/4 seconds long."
I thought this was so funny and an amazing thought to actually try to make a little piece of music. It's like making a tiny little jewel.
In fact, I made 84 pieces. I got completely into this world of tiny, tiny little pieces of music. I was so sensitive to microseconds at the end of this that it really broke a logjam in my own work.
Then when I'd finished that and I went back to working with pieces that were like three minutes long, it seemed like oceans of time.
Eno actually also created the iconic sound on a Mac. In a 2009 interview, Eno admitted "I wrote it on a Mac, I've never used a PC in my life; I don't like them."
This week: Ondes from Olympia Noise Co.
Ondes is a fantastic app in my eyes for special playing with synthesis. You can also add it to your modular synthesizer setup
Inspired by early electronic instruments such as the Ondes Martenot and the Theremin, Ondes emulates the fluid playing style of those classic instruments with an interface and synthesis engine firmly grounded in the present day.
Whether you're gliding through melodies & chord changes or creating dense polyphonic sci-fi soundscapes, Ondes is an instrument unlike any you've played before.
Support Synth Anatomy and the app is available here: https://geo.itunes.apple.com/lu/app/o…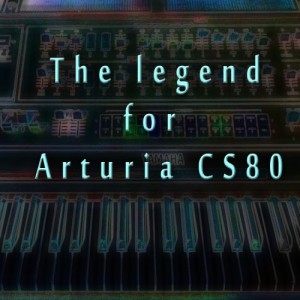 Vintage Synth Pads has launched Vintage Legend, a soundset for the CS-80V synthesizer instrument by Arturia.
The CS80 could do some things that even the most expensive modern Romplers still cant. It had an almost organic quality to it that seemed like it had a pulse. The way the modulation cycled and the filters emoted was very musical. Listen to the classic recordings of Vangelis or Brian Eno, both did some of their best work with it.

It was a synth with a soul, very warm and expressive in a way samples simply cannot come close to.

"Vintage Legend" for Arturia CS80 goes back to the heyday sounds of the CS80. Back to the sounds that were part of early Electronica and Ambient music.

This collection focuses on what the CS80 did best, Pads and Melodic synth presets. Also included are classic arps, brass, bass, keys and leads as only the CS80 could make.
The soundset costs $27.98 USD.
Background video description:
Classic Yamaha presets for the Arturia CS80.
These days we hear a lot about vintage synths but how many of those synthesizers truly stand the test of time?
For many professional musicians, the Yamaha CS80 was one of the unquestionable greats.
It was a vital part of the sound of Vangelis, Brian Eno, Michel Jarre, Yes, Genesis, Kraftwerk, Gary Numan,and David Bowie.
The CS80 could do some things that even the most expensive modern Romplers still cant.
It had an almost organic quality to it that seemed like it had a pulse.
The way the modulation cycled and the filters emoted was very musical.
Listen to the classic recordings of Vangelis or Brian Eno, both did some of their best work with it.
The Korg MS-20 is a classic analog synth with some fairly unique features that are not found on other synths. Taking a critical ear to the 2013 reissue of this synth, I compare several sounds between an original MS-20 and the new MS-20 mini.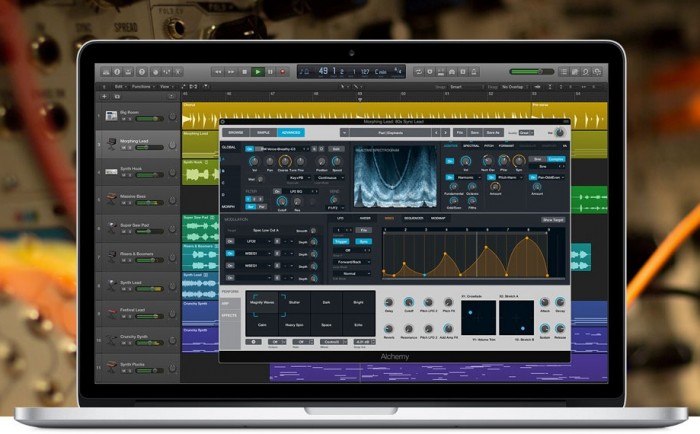 Logic Pro 10.2 gives you even more power to create electronic music with Alchemy, a next-generation synthesizer. Alchemy works hand in hand with all the beat-making and music-production features introduced in Logic Pro 10.1 to create all types of music, including EDM and Hip Hop.
Changes in Logic Pro 10.2
Introducing Alchemy – the ultimate sample manipulation synthesizer

Next generation synthesizer plug-in with multiple sound generators including; additive, spectral, formant, granular, sampler, and virtual analog.
Over 3,000 presets for all types of electronic music including electronic dance, hip hop, rock, and sound for picture.
Integrated keyword preset browser for finding the right sounds quickly.
Performance controls like the Transform Pad make it easy to explore and reshape sounds.
Combine up to four synth modules to create complex multi-layered sounds.
Virtual analog oscillators produce authentic recreations of iconic synth sounds.
Wide selection of modeled analog and special effect filters for producing sounds with vintage character and tonal complexity.
Create animated, dynamic instruments using over 100 modulation sources that include flexible LFOs, AHDSR and MSEG envelopes, and step sequencers.
Manipulate and combine samples in new ways using a collection of morphing and resynthesis tools.
Import EXS24 instruments or create your own using a robust set of sampler features.
Apply independent arpeggiators to each of the 4 sound sources to transform simple chords into elaborate performances.
Integrated effects rack with reverb, modulation, delay, compression, and a range of distortion effects.

New tabbed Transform Pad and X/Y Pad Smart Controls for Alchemy instruments.
Share directly to Apple Music Connect (Requires Apple Music Connect account).
Adds support for Force Touch trackpad.
Create custom track icons with your own image files.
1,000 new Apple Loops from a variety of popular instruments and genres including EDM, Hip Hop, Indie, Disco, Funk, and Blues.
Expanded MIDI clock options improve sync compatibility with external MIDI devices.
Multiple additional enhancement and stability improvements.
Logic Pro X is available for purchase for $199.99 USD.
We're excited to announce that Gobbler is now integrated in Logic Pro X – you can sync, version, and share your projects with Gobbler, all without leaving Logic!
Get started with Gobbler and Logic Pro X at http://www.gobbler.com/logic
Ralph Baumgartl ist talking to the band "Thau" (Bernd-Miachel Land and Frank Tischer) about their unique interpretation of the "Berlin School" music genre. They explain the typical musical features of "Berlin School" and why they use intruments like the Minimoog Voyager, String Ensemble Keyboards, Analogue Sequencers together with EMS Synthesizers and Pianos.
Message to the Viewers: Many thanks to all of you who have watched the previous Synthesizer Vlogs. Your comments, input and feedback is highly appreciated. We will address your proposals and questions in the forthcoming Vlog episodes. Thanks again!
Watch more Synthesizer Vlogs: https://www.youtube.com/playlist?list…
More Vlog Episodes: https://www.youtube.com/playlist?list…
Thau Homepage: http://thau-music.com/
Ralph Baumgartl Website: http://www.RalphBaumgartl.com
Ralph Baumgartl Blog: http://www.ralphbaumgartl.com/blog/
Facebook: https://www.facebook.com/RalphBaumgar…
Google+: https://plus.google.com/+RalphBaumgartl
iTunes: https://itunes.apple.com/de/podcast/s…
Instagram: http://instagram.com/ralphbaumgartl
Twitter: https://twitter.com/ralphbaumgartl
Do you want to see more videos like this? Please show it with a "LIKE"
and kindly subscribe to this channel https://www.youtube.com/c/RalphBaumgartl
The K1 is one of Kawai's most economic digital synthesizers in the K-series. The K1 has 256 digital samples of waveforms, 50 of which are from acoustic instruments. You combine up to four wave shapes to create very new and unique sounds. The K1 is capable of very good acoustic recreation, excellent unique synth sounds or at times, completely noisy walls of complex sound.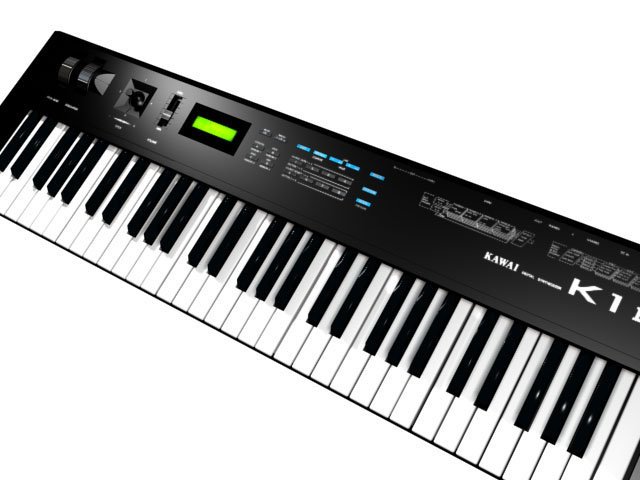 The K1 comes in many options: the K1m module/desktop version and the rackmount K1r (pictured above). It makes a great entry-level or back-up synth. Budget digital D-50-like synthesis doesn't get much better than this!
This is presentation of 64 custom designed SynthCorner presets for Kawai K1 synthesizer (also for K1m and K1r). There are many electronic sounds grouped as: pads, synth, bass, synth guitar, seq. Recorded directly form K1's stereo outs and with additional reverb FX.
You can buy this 64 Single Presets in SysEx/MidiFile format for only 6 Euros (via PayPal). Just email me at vukansto@gmail.com
Kawai K1 specification:
– 16 note polyphonic
– 8 part multitimbral
– 64 single presets
– 32 multi presets
– 256 waveforms
– 4 waves as one Single preset
– DC-8 card (RAM and ROM)
– 2 audio outs
Enjoy!
Laurent Bernadac presents his review of the first fully playable electric violin created by the 3D printing technology !
Hope you'll enjoy !
http://www.3d-varius.com/
http://www.laurentbernadac.com/
https://www.facebook.com/laurentberna…
– – – – – – – – – – – – – – – –
Welcome to the « 3Dvarius » website, the first fully playable electric violin created by 3D printing technology and based on the model of a real Stradivarius violin. Printed as a single piece, it departs from traditional musical instrument production technology.
Combining the precision and power of 3D-printing with ancient violin-making skills, its innovative design, in the service of violinist, marks a further step towards the perfect symbiosis between musician and instrument.
– – – – – – – – – – – – – – – –
http://www.3d-varius.com/
https://www.facebook.com/3Dvariusviolin
https://twitter.com/3Dvarius
Each track contains only the cited sound source with occasional added studio effects primarily from Universal Audio, Soundtoys, Valhalla DSP, and a TC Electronics Alter Ego delay pedal.
Mixed through a Great River EQ-2NV equalizer and an API 2500 bus compressor.
credits
released 24 August 2015
Sean Drinkwater, Noah Drake, Grant Putnam
A brief introduction to LinnStrument, including a variety of sounds and features