January 26, 2016 · Posted in
Uncategorized
·
Comments Off

on New video from METROLAND – Under The Roof
"Under The Roof" is Metroland's sole single from their prominent tribute album
"Things will never sound the same again", a tailor made production for their passed Passenger L.
"Under The Roof" as title was apptly chosen as it is a wink to the name of Passenger L's mastering studio since
years and years.It was a place were all Metroland members spent a huge amount of time, recording a variety of music.
"Under The Roof" is a very powerful technological track, balancing between the more darker
side of Metroland and the typical amount of bleeps and melodic synthetics, just the way that Passenger L liked it.
Metroland is proud to showcase this wonderful video created by Passenger H that honours Passenger L.
https://alfamatrix.bandcamp.com/album…
February 27, 2015 · Posted in
Uncategorized
·
Comments Off

on New triple CD from Metroland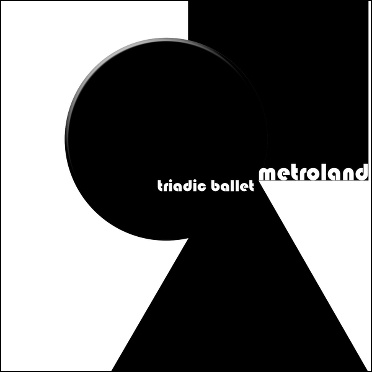 Metroland's debut album "Mind The Gap" was an instant success when released in 2012. The band quickly gathered a loyal following with Kraftwerkian approach and sound and also ended up as support act fro OMD on several dates including a sold out gig in Brussels. More than two years have passed since that debut album, and since then they have released "Thalys" vinyl (2014), a tribute EP to the high-speed train, plus more recentlythe double download single "Zeppelin" which acted as a teaser for what was to come.
Today the band's label Alfa Matrix has announced a massive 3CD album set (no 'normal' edition will be available), titled "Triadic ballet". The Bauhaus-inspired deluxe edition features a normal album backed with 2 extra discs offering reworks by such artists as the Greek Fotonovela, Laurent Paranthoën's Commuter, Absolute Body Control and so on.
This release is available as a 3CD boxset or as a HQ audio download via Bandcamp (where you get 3 tracks now plus the complete album the moment it's released).
February 12, 2015 · Posted in
Uncategorized
·
Comments Off

on Listen to Metroland's new EP – Zeppelin
METROLAND instantly established their trademark sound with the debut album "Mind The Gap" and confirmed their vintage electronic supremacy with the recent conceptual "Thalys" 12″ vinyl release. Today, the Belgian duo presents "Zeppelin", the first EP from their forthcoming 2nd album "Triadic Ballet" inspired to the Bauhaus movement. While the main track, "Zeppelin" shows the floating, melodic and warm synthetic side of their work, "(We need) Machines Without Romance" reveals a more nervous, pulsating and harsher attitude. "Zeppelin" definitely marks a new launch for our favourite Belgian passengers and announces another astounding conceptual release…
METROLAND's "Zeppelin" will be released in two different 3-track editions (standard and spacious edition).
The "spacious" edition even reveals a third psychedelic track "The Hindenburg Landing" through which METROLAND remind us once again how deep they always investigate and develop the content of their conceptual work. Next to the reference of Ferdinand Von Zeppelin, German inventor of the Zeppelin, "The Hindenburg landing" contains the authentic audio report by journalist Herbert Morrison, directly recorded at the time of the disaster…
credits
releases 13 February 2015
February 11, 2015 · Posted in
Uncategorized
·
Comments Off

on Metroland is back with new double album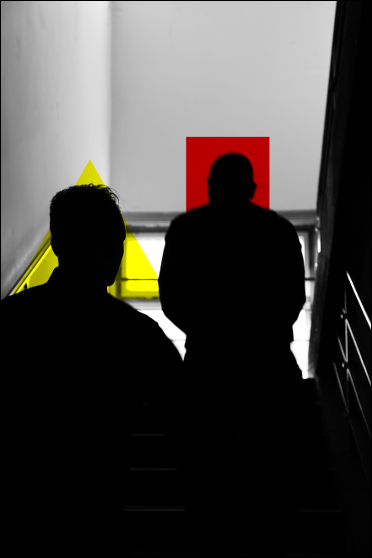 The career of Belgian electronic act Metroland has been nothing less than a rocket launch. After there very well received debut album "Mind The Gap" and the recent conceptual "Thalys" 12″ vinyl release, today, the Belgian duo presents "Zeppelin", the first EP (available in 2 versions) from their forthcoming 2nd album "Triadic Ballet".
Metroland's "Zeppelin" will be released in 2 different 3-track download editions and also includes the track "The Hindenburg Landing" containing the authentic audio report by journalist Herbert Morrison, directly recorded at the time of the disaster which took place on May 6, 1937 and in which 36 people perished.
You can order both versions – each holding a different track list – on Bandcamp. A video for the the title track is in the making and will be launched pretty soon.
Info via Side Line
October 24, 2014 · Posted in
Uncategorized
·
Comments Off

on New video by electro pop act METROLAND – Station To Station
Taken from the 10 track tape Thalys by METROLAND
limited tape 175 copies, few left
buy here
http://www.metrolandmusic.com/
September 27, 2014 · Posted in
Uncategorized
·
Comments Off

on New EP from Belgian electro pop act Metroland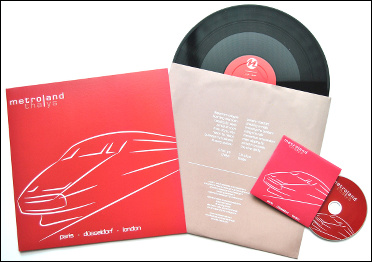 Brand new EP from the Belgian electropop act Metroland. The "Thalys" EP is available in various formats including a vinyl holding an exclusive bonus remix by Paul Kendall (Recoil, …) and a bonus CD (you can order this vinyl here). Next are 3 digital packages which are only available in certain geographical regions via iTunes, Spotify etc. If you want to get hold of all the 3 versions, check the Alfa Matrix Bandcamp page where they can be downloaded all 3 exclusively.
February 20, 2013 · Posted in
Uncategorized
·
Comments Off

on Interview with Metroland – the clones of all things 'K'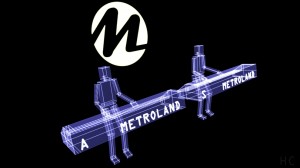 Excerpt from the interview:
METROLAND have a manifesto: a conceptual band, consisting of Passenger A and Passenger S, bringing synthetic sounds from the 'underground', highly influenced by KOMPUTER and KRAFTWERK. Certainly the capital letter 'K' is highly resonant in their sound but in many ways, as the single 'Enjoying The View' indicates, METROLAND are perhaps more textural, a ride through an electronic landscape, layered with authentic warm sequences, robotic vocals and uniquely vintage drum machines, all designed for the commuter world.
With METROLAND, we never started out that way nor did we plan to create a concept album, really. METROLAND, as a band, was not even founded in the true essence of the word; it kind of derived out of a creative, musical frustration.
In our former musical career, which lasted already for 20 years at that point, we felt that we reached all that could have been achieved. There were very, very few ambitions to fill and no more goals to achieve.
Another reason was the boundaries that we were setting ourselves. While making music and experimenting with sounds and ideas we got frustrated as so many good ideas would not fit in with our former works and policy. Hundreds of arrangements and melodies were rejected due to this limitation. But we kept on going, creating songs, making arrangements, carefully watching not to throw everything away.
At a certain moment we created a baseline with a rather sinister feeling about it and we were struggling yet again with the question "erase this: yes or no?". We went for "no" and started working on it, this time with no boundaries. Some weeks later we picked it up again and a second and a third track turned out in the same idea.
metroland-01After many sleepless nights and loads of conversations on how to proceed with our musical creativities, we concluded that some of the demo-songs we had now made were too strong to leave untouched. Still, they could not be hosted under our former project, so the first step towards the new band 'METROLAND' was taken.
The name METROLAND itself comes from the UK-band KOMPUTER, who used it as the name of a remix of their song 'Looking Down On London' (coincidentally, this remix happens to be Passenger S' favourite piece of music).
Still, at the point where we decided to head for that different musical direction, we did not even talk about any concept to fit all those arrangements. It was much later, when we picked up some nice samples from the underground, that we started working towards the end result where we are now with our conceptual album 'Mind The Gap'. The combination of METROLAND as a band name and the first track (pun not intended) 'Mind The Gap' triggered us much further than we ever thought possible.
We were already used to working around a concept, which we feel has been one of our very strong points, but with METROLAND we took this conceptual idea to the hilt and beyond. Result is that our album 'Mind The Gap' is all about metro systems, the Tube, commuting and transport in general. The samples, the artwork, the titles….they all breathe the same concept. As you can read, this amazing ride that brought us up to where we are now didn't just happen overnight.
The full interview can be read at the Electricity Club – right here >>
December 6, 2012 · Posted in
Uncategorized
·
Comments Off

on METROLAND – Harry Beck (remixed and edited by Növö)
METROLAND – 'Mixing The Gap' EPCD
Out now is a brand new video from the Kraftwerkian Belgian duo Metroland. The video "Harry Beck" (in a remix by Növö) is dedicated to Harry Beck, an English engineering draftsman best known for creating the present London Underground Tube map in 1931.
http://www.alfa-matrix.com/shop_comments.php?id=2242_0_8_0_C
Original version taken from album Mind The Gap
Remixed by Laurent Boudic under Növo
Edited from EPCD Mixing The Gap
Video edit by HC Carbo
http://www.metrolandmusic.com/
https://www.facebook.com/metrolandmusic
Harry Beck (real name Henry Charles Beck), is a name you most likely will not know, even though a great deal of us have already been using his creation or have seen alternative versions of it.
Neither did we know Mr Beck, but at the time when we were figuring out what to take as art for the album we went on the internet looking for some interesting pictures. It is there where we stumbled upon Beck and his 'creation'.
Harry Beck was an English engineering draftsman best known for creating the present London Underground Tube map in 1931. This map seems so common to every one of us these days, but in the early 1930's it wasn't. The company of 'London Underground' was initially skeptical of Beck's radical proposal — it was an uncommissioned spare-time project, and it was tentatively introduced to the public in a small pamphlet in 1933. It immediately became popular, and the Underground has used topological maps to illustrate the network ever since.
Beck had the idea of creating a full system map in color. He believed that passengers riding the trains were not too bothered about the geographical accuracy, but were more interested in how to get from one station to another, and where to change. Thus he drew his famous diagram, looking more like an electrical schematic than a true map, on which all the stations were more or less equally spaced.
Knowing this, we were sure it was a nice idea to pay homage to such an interesting character, which eventually inspired us, convinced no one has ever done this before. So we looked for more information, films, documentaries, whatever we could find on Harry Beck. And from a shipload of information, we distillated that sample that to us seemed the essence behind the complete story: 'form followed function'. At the same time we decided to take this slogan as the essence of our project and album.
This song was the last addition to the album. It was first intended to be part of a download EP, but the final result was so good that we both decided that Harry Beck deserved a spot on the album.
As for the remix, we asked Laurent Boudic from NÖVÖ again, as he already delivered us a true marvel of 'Theme For Metroland'. The result is stunning: a surprising remix which brings you back to the late 80's when the famous UK electro label Mute Records released their limited 12inches. They always contained that sort of remixes that had a hint of the original, still containing enough interesting other sounds on top. Massive rework, great style, but what else would you expect ? Laurent is Belgian as well !
September 6, 2012 · Posted in
Uncategorized
·
Comments Off

on Listen to the new album from Metroland right here (PS. for Kraftwerk lovers)

Out tomorrow is the debut album by the Kraftwerkian project Metroland. Based in Belgium the duo, Passenger A and Passenger S, the band will see their debut album "Mind the gap" released in 2 different versions, a normal CD format and a double CD box set featuring 11 remixes executed by the likes of Komputer, Celluloide, Franck Kartell, Keen K, Növö, Sophie Watkins, etc.