Directed by John von Ahlen for Subterrane.
Filmed on location in Paris, France.
https://itunes.apple.com/album/aerona…
http://bit.ly/plox-bandcamp-aeronaut
www.parralox.com
Creative Director – John Ibrahim
Editing – John von Ahlen & Christopher Hart
Assistant – Emil Rockerfeller
Hair & Makeup – En Doan
Post production courtesy Subterrane Recording Studio
Produced by John von Ahlen
Engineered by Juan del Toro
Vocals by John von Ahlen
Backing vocals by Johanna Gervin
Recorded at Subterrane Studio, Melbourne, Australia.
℗ 2015 Tunecore
© 2015 Subterrane Records
New video from Kirlian Camera
Taken from the album "Black Summer Choirs" – buy it here: http://www.outoflineshop.de/catalogse…
Or on iTunes: https://itunes.apple.com/album/black-…
Directed by Carlo Roberti
Written and Edited by Carlo Roberti and Marco Colassi
D.o.p Alessandro Leone
Camera Assistant Francis Joseph d'Costa
with Giulia Loreti De Paolis and Bruno Renzi
Produced by Solobuio Visual Factory and Out of Line
www.carloroberti.com
www.solobuio.com
Directed by John von Ahlen for Subterrane
http://itunes.apple.com/artist/parral…
http://www.parralox.com
This video is actually the Rear Projection used while we performed the song live.
We've added a vocal track, and so now this has become the default video for the 2009 version of Sharper Than A Knife.
We never intended for this to be the official video, but a few fan-made videos (using the rear projection, with vocals added) inspired us to release this version.
We DO NOT authorise any copying and re-distribution of this videoclip.
We wanted to keep the 'blue mood' of Maude Trout's painting while playing with clubland references to drink and drug excesses with subliminal images of powders, chemicals and alcohol. The video is a metaphor for getting 'wrapped up' in clubland hence the wrapping of Kate and Nicole at the end of the video. Colour is very important to us and we strictly kept the palate down to 3 main colours.' (Vin & Omi)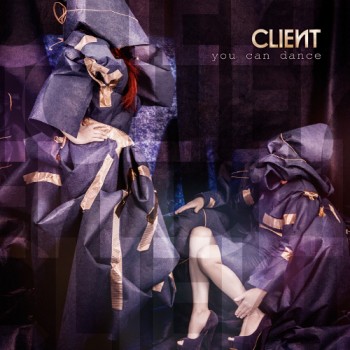 Album out on December 12th
CHVRCHES — Lies EP available to pre-order here: http://po.st/LiesiT
The debut album The Bones Of What You Believe is out now.
Buy Standard: http://po.st/TBOWYB II Special:http://po.st/TBOWYBSpecial
Tour dates and sign up to the mailing list : http://www.chvrch.es
Official music video to the opening track from the Decoded Feedback album 'Diskonnekt'.
Please watch in HD
Directed, Shot, and Edited by Rogelio Salinas III
Executive Producer – Dani Garcia
Cast – Yone Dudas and Marco Yone of Decoded Feedback and Logan South, Daley Catherine, Alyssa Onyx, and Panda Moaniam.
Crew – Rachel Salinas, Tommy Zion, AJ Jackson, Deborah Espinosa, and Bri Jones
Filmed at Longhorn Caverns, Elysium Austin, and a couple of shots from Cascade Caverns
Decoded Feedback Thanks – Rogelio and Rachel Salinas, the amazing crew who worked on this video, the kind people who donated to the making of this video, everyone at Elysium/Austin, Metropolis Records, Dependent Records, our friends, family, and fans
Rogelio and Rachel Salinas Thanks – God and our Lord and Savior Jesus Christ, Yone and Marco of Decoded Feedback for allowing us to make a video of this amazing song, our wonderful family and friends, our awesome cast and crew, Alma Raune, Meta Sektion, Anders Larsson, Lee Wright, and the rest of our generous Indiegogo supporters, Amy Bullard and the staff at Longhorn Caversns, the staff at Elysium/Austin and Cascade Caverns, Dave Heckman, and Metropolis Records
Story portion filmed on a Red One MX and band footage filmed with a Canon T4i
Directed by John von Ahlen for Subterrane
https://itunes.apple.com/album/eye-in…
http://parralox.bandcamp.com/album/ey…
www.parralox.com
Creative Director – John Ibrahim
Stylist – Tyra
Camera Operator – Rodney Dekker
Editor – John von Ahlen & Christopher Hart
Floor Runner – Nelson Clemente
Filmed on location at Blue Tree Studio, Port Melbourne
Post production courtesy Subterrane Recording Studio
Rowena Kang appears courtesy of Chadwick Models
Out now in a direction by Jason Alacrity is the newest Skinny Puppy video "illisiT". The track is taken from their May released "Weapon" album.

The new single and video from Parralox, enjoy
Details: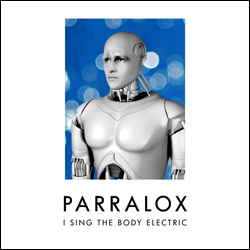 Released February 2010
Edited using Adobe Premiere Pro, After Effects & Photoshop.
Colour Correction by Magic Bullet Looks.
Filmed using the Canon EOS 5D Mark II
On location at Hanging Rock & 90 Mile Beach,
Victoria, Australia.
Click here to buy — http://itunes.apple.com/us/album/i-sing-the-body-electric/id424929984
http://tinyurl.com/plox08