We wanted to keep the 'blue mood' of Maude Trout's painting while playing with clubland references to drink and drug excesses with subliminal images of powders, chemicals and alcohol. The video is a metaphor for getting 'wrapped up' in clubland hence the wrapping of Kate and Nicole at the end of the video. Colour is very important to us and we strictly kept the palate down to 3 main colours.' (Vin & Omi)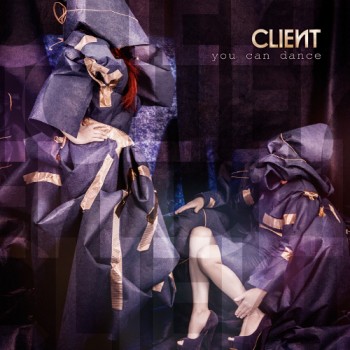 Album out on December 12th
CHVRCHES — Lies EP available to pre-order here: http://po.st/LiesiT
The debut album The Bones Of What You Believe is out now.
Buy Standard: http://po.st/TBOWYB II Special:http://po.st/TBOWYBSpecial
Tour dates and sign up to the mailing list : http://www.chvrch.es
Official music video to the opening track from the Decoded Feedback album 'Diskonnekt'.
Please watch in HD
Directed, Shot, and Edited by Rogelio Salinas III
Executive Producer – Dani Garcia
Cast – Yone Dudas and Marco Yone of Decoded Feedback and Logan South, Daley Catherine, Alyssa Onyx, and Panda Moaniam.
Crew – Rachel Salinas, Tommy Zion, AJ Jackson, Deborah Espinosa, and Bri Jones
Filmed at Longhorn Caverns, Elysium Austin, and a couple of shots from Cascade Caverns
Decoded Feedback Thanks – Rogelio and Rachel Salinas, the amazing crew who worked on this video, the kind people who donated to the making of this video, everyone at Elysium/Austin, Metropolis Records, Dependent Records, our friends, family, and fans
Rogelio and Rachel Salinas Thanks – God and our Lord and Savior Jesus Christ, Yone and Marco of Decoded Feedback for allowing us to make a video of this amazing song, our wonderful family and friends, our awesome cast and crew, Alma Raune, Meta Sektion, Anders Larsson, Lee Wright, and the rest of our generous Indiegogo supporters, Amy Bullard and the staff at Longhorn Caversns, the staff at Elysium/Austin and Cascade Caverns, Dave Heckman, and Metropolis Records
Story portion filmed on a Red One MX and band footage filmed with a Canon T4i
Directed by John von Ahlen for Subterrane
https://itunes.apple.com/album/eye-in…
http://parralox.bandcamp.com/album/ey…
www.parralox.com
Creative Director – John Ibrahim
Stylist – Tyra
Camera Operator – Rodney Dekker
Editor – John von Ahlen & Christopher Hart
Floor Runner – Nelson Clemente
Filmed on location at Blue Tree Studio, Port Melbourne
Post production courtesy Subterrane Recording Studio
Rowena Kang appears courtesy of Chadwick Models
Out now in a direction by Jason Alacrity is the newest Skinny Puppy video "illisiT". The track is taken from their May released "Weapon" album.
A new album is on the way from Skinny Puppy, Weapon.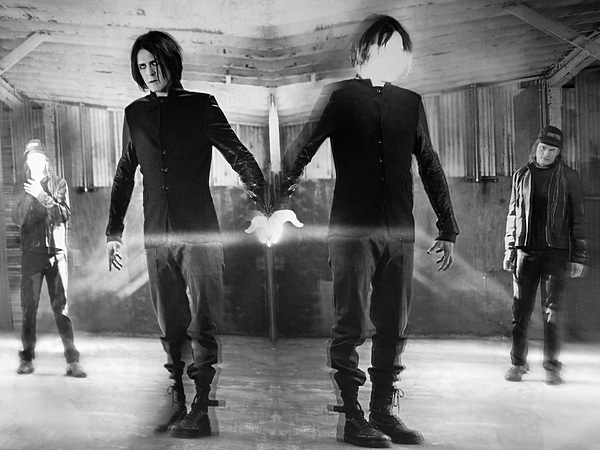 "With the theme of a full circle return to our electronic roots and equipment, everything seemed right, and like the buzz of something new it brought us back," Skinny Puppy's cEvin Key told Rolling Stone.
One of the new tracks from the Skinny Puppy album, saLvo, is available as a free download at the Rolling Stone
http://mp3.rollingstone.com/download/SkinnyPuppysaLvo.mp3
Taken from the album WEAPON
[CD] http://www.metropolis-mailorder.com/p…
[Vinyl] http://www.metropolis-mailorder.com/p…
North America release date: May 28, 2013
German/Austria/Switzerland release date: May 24, 2013
Rest of the World: May 27, 2013
http://youtu.be/rSGbftJemNo
Skinny Puppy continues to releases teasers from their upcoming album via Youtube and so far judging from the 4-6 teasers that I have been listening to I must say that is sounds promising.
Full Album http://www.youtube.com/watch?v=o3c8nT9LeVk
Music by Skinny Puppy performing Cullorblind from HanDover. (C) 2011
Download album u can here http://dl.rutracker.org/forum/dl.php?t=3760268
http://youtu.be/LdvMefdvBA8
Cullorblind from HanDover.
http://youtu.be/1RXRGm6lO2U
Ovirt from HanDover.
Released October 25/28 2011
Here's a teaser from Skinny Puppy
Hello friends!
I decided to make cutting-snippet from the upcoming album Skinny Puppy – "Handover". It will be released October 28, 2011.
Enjoy!

Tracklist:

01 Ovirt
02 Cullorblind
03 Wavy
04 AshAs
05 Gambatte
06 Icktums
07 Point
08 Brownstone
09 Vyrisus
10 Village
11 NoiseX

Pre-order the album for you here http://www.amazon.de/s/275-1987046-7605069?ie=UTF8&search-type=ss&tag…
The new Skinny Puppy album "In Solvent See" is already delayed and now we hear that it is moved to February 2011. The next releases from their label SPV is the new Funker Vogt album and Covenant single on October 22.

New release schedule of Synthetic Symphony. Included in the planning are new and long awaited releases from Die Krupps, Covenant, Funker Vogt and Skinny Puppy. First is Die Krupps with no less than 4 releases. Out on August 23 is the "Beyond" MCD which is their first all new material since their 1997 album "Paradise Now". Next is the yet untitled album which will be out on September 27. The release will be available in two different editions. Next is the re-release of the band's 1981 debut "Stahlwerksinfonie" holding a bonus CD. Also out on November 22 is the re-release of "The Final Option + The Final Remixes" 2CD (1993) including exclusive bonus-material.
Coming up on SPV (these release dates are not final):
WELLE:ERDBALL – Operation Zeitsturm DVD+CD out feb./march: Announced for ages – the movie by/featuring Welle:Erdball plus exclusive CD!
COVENANT – Modern Ruin CD/2CD out feb./march: 4 years after "Skyshaper" and 3 years after their last official release "In Transit", Covenant return with an all new full-length album. There will also be a limited 2CD edition.
DIE KRUPPS – New album CD/CDL out march/april: Legendary German electro-pioneers DIE KRUPPS announce an all new album for spring 2010. Available in two different editions.
SKINNY PUPPY – New album CD/CDL out march/april: Skinny Puppy return with their follow-up to "Mythmaker" towards march/april next year. Also their album should be available in two different editions.
FUNKER VOGT – New album CD/CDL out march/april: also Funker Vogt announce a new album, following their "Warzone" Live-double CD and double-DVD.

And there is some good news coming in from SPV. With Sony Music Entertainment Germany backing up the Hanover-based independent music company SPV, Sony Music had already started distributing a large part of SPV's repertoire on the latter's behalf starting October 1, 2009. They now also announced approximate release dates for several of their more famous electro signings. More details of these releases after the jump!
The extensive partnership with Sony will have a duration of several years and includes an option for Sony Music to buy SPV in the end. The partnership was the only way of maintaining the company's business operations up until the present day. SPV has been in business for 25 years. Up until its insolvency, it had over 80 employees and generated sales of more than €80 million ($113.7 million) a year.
In May 2009 the German label SPV had sent out a message to its business partners saying that they had to initiate insolvency proceedings.
According to a news posting on the official Skinny Puppy MySpace website, the band is planning a new studio album and tour for 2009. Rumour has it that the newest puppy would see the light of day somewhere in October. The current line-up of the band consists of Cevin Key, Ogre and Mark Walk with additional help from Otto von Schirach and Aaron from Venetian Snares.
Skinny Puppy is a Canadian band, formed in Vancouver, British Columbia in 1982. Initially envisioned as an experimental side project by cEvin Key (born Kevin Crompton) while he was in the new wave band Images In Vogue, Nivek Ogre (born Kevin Ogilvie) soon joined as vocalist and Skinny Puppy evolved into a full-time project. Over the course of a dozen studio albums and many live tours, Key and Ogre have been the only constant members. Other members have included the late Dwayne Goettel (1986–1995), Dave "Rave" Ogilvie, Mark Walk (2003–present), and a number of guests, including Bill Leeb (1985–1986, under the pseudonym Wilhelm Schroeder), Al Jourgensen (1989), and many others. The group is widely considered the founders of the electro-industrial sub genre.