welle: erdball – Der Flipperkönig
Offizieller Video-Clip zur Sendung "Tanzmusik für Roboter" (LP-CD,Vinyl)
http://www.welle-erdball.de
Eine Funkhausproduktion (c)2014
welle: erdball – Ich rette Dich
Offizieller Musik-Clip zur Sendung "Ich rette Dich!" (MaxiCD)
http://www.welle-erdball.de
Eine Funkhausproduktion (c)2014
welle: erdball – Spiel mit der Welt
Offizieller Musik-Clip zur Sendung "Ich rette Dich!" (MaxiCD)
http://www.welle-erdball.de
Eine Funkhausproduktion (c)2014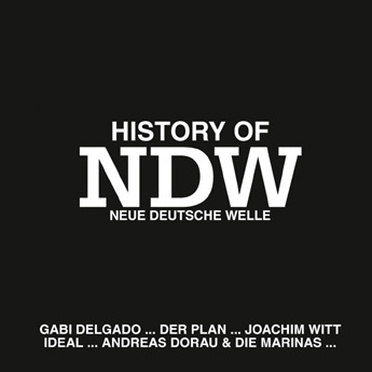 "History of Neue Deutsche Welle" is a brand new compilationalbum to be released on the German ZYX label. The compilation features 17 tracks including such artists as Die Krupps, DAF, Welle:Erdball, Pyrolator, Der Plan, Joachim Witt, Gabi Delgado, and many others. Ordering is possible here.
Tracklist:
Pyrolator – Die Haut der Frau
Andreas Dorau & die Marinas – Fred Vom Jupiter
Der Plan – Tanz Den Gummitwist
Malaria – Kaltes Klares Wasser
Gabi Delgado – Neosexi
Rheingold – Dreiklangdimensionen
Die Radierer – Angriff Aufs Schlaraffenland
Joachim Witt – Goldener Reiter
Ideal – Blaue Augen
Nichts – Radio
Welle: Erdball – Die Roboter
Die Krupps – Als Wären Wir Für Immer
Fehlfarben – Ein Jahr (Es Geht Voran)
D.A.F. – Der Räuber Und Der Prinz
Foyer Des Arts – Eine Königin Mit Rädern Untendran
Hans-A-Plast – 

Monopoly

The Wirtschaftswunder – Analphabet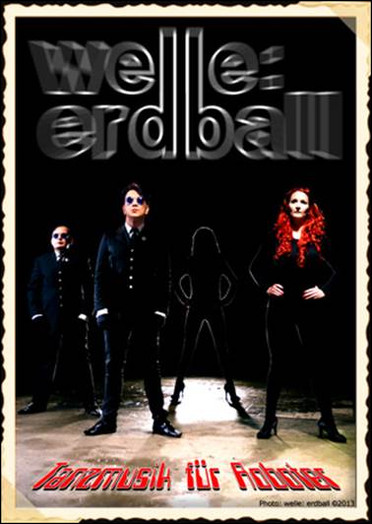 Audioglobe inform us of a brand new release from Wezlle: Erdball: "Tanzmusik für Roboter", out on Fabruary 21st via Synthetic Symphony. The album is the follow-up to the band's 2011 album "Der Kalte Krieg" and reenters the sonic sound we last heard on the "Chaos Total" album, released some 7 years ago.
Notable is that many of the songs of "Tanzmusik für Roboter" were produced exclusively using a changing sound source. "Mimikry" for example was solely produced on a MB Simon game device while "Liebe der 3. Art" was brought to life on a Nintendo DSlite. Add the help of Commodore 64 and you can guess what to expect.
The album will be released in 3 different formats. You can expect a normal CD and a CD+DVD not only containing 2 exclusive bonus-tracks but a full video DVD containing all music video productions the band ever did for themselves and for close friends. The 3rd format is an LP+CD package also containing the full regular album on CD in a cardboard sleeve.
Fan video for Last Dance
Please support the artist: http://www.covenant.se/
http://www.dependent.de/
I do not own the copyrights to any of the material in this video. I made this video for entertainment purposes only.
welle: erdball – DIE LIEBE DER 3. ART (NDS)
Aus der Sendung "Tanzmusik für Roboter" (LP-CD)
http://www.welle-erdball.de
Eine Funkhausproduktion (c)2012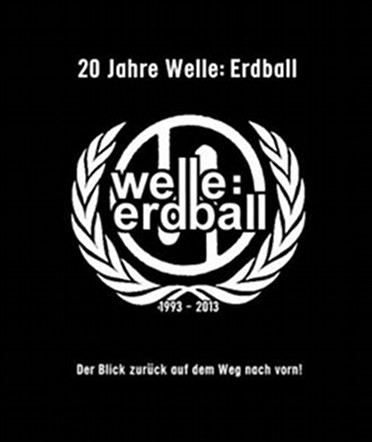 Out on May 24 is the Welle:Erdball jubilee box "20 Jahre". This Box set is limited to 3.000 units and comes in a velvet box with silver embossment. The box contains 2 full CD's with the best of Welle:Erdball from the last 20 years in partially new versions. Next to that you also get a DVD showing the band's history. Add to that a 50 page deluxe booklet and a tie pin.
Note that the compilation has a new recording of the track "Telephonse".
Tracks:
CD1: Honeys favourites
Funkbereit
Interaktiv
Tanz eiskalt (C=64)
Die Computer verlassen die Welt
Die Weltenzahl
Wir wollen keine Menschen sein (new recording)
Sprechen & Denken
0173-1923954
Kaffeeautomat
Kabinett
Finger weg von der Fernbedienung
Computer-Rendezvous
Wizard of Wor
VW-Käfer
Elektrosmog
Walkman
Wasserstoff (H2)
Wir sind die Maschinen
Komm in meinen Mund
Schaufensterpuppen
CD2: A.L.F.s favourites
Mandala
Verlieb Dich in mich
Komm in meinen Mund
Telephon W-38
Meine Klangwelt (C=64)
Kontrollierte Welt
Grüsse von der Orion
Deine Augen
Es ist an der Zeit
Der Telefonanruf
Gib mir mein Gefühl zurück
Die Stunde: NULL (C=64)
Das Souvenir
Ich bin aus Plastik (Single)
Graf Krolock
Deutsche Liebe (live)
Metal Dust (Die Begegnung-2.Version)
Volksempfänger VE-301
Telephonse* (new recording)
Feuerwerk
Tuesday morning synth music, enjoy
Welle:Erdball Live in Glauchau, Alte Spinnerei!
Background video data:
Directed by Adolf Steinhimmel
Order the 6-Track Single "Shouts of Joy" including 3 exclusive Bonus-Tracks
here:
http://www.amazon.de/Shouts-Of-Joy-And-One/dp/B007CMD3Z8/ref=sr_1_1?ie=UTF8&a…
"Shouts of Joy" is a part of the Album "S.T.O.P.", out 25.05.2012
AND ONE – "THE S.T.O.P. FULLTIMESHOW 2012"
+ Special Guest "Welle:Erdball"…
16.11.2012 Leipzig – Haus Auensee
17.11.2012 Berlin – Columbia Halle
23.11.2012 Hamburg – Markthalle
07.12.2012 München – Backstage
08.12.2012 Dresden – Alter Schlachthof
09.12.2012 Hannover – Capitol
weitere Termine, u.a. in NRW werden in Kürze bekanntgegeben!
tickets exklusiv bei www.bodypop-shop.de
Besuche AND ONE auch…
…zu Hause: http://www.andone.de
…auf Facebook: http://www.facebook.com/ANDONEofficial
…auf Twitter: http://www.twitter.com/ANDONEofficial
…auf YouTube: http://www.youtube.com/user/ANDONEofficial
welle: erdball – Deutsche Liebe (C=64)
Offizieller Video-Clip zur Sendung "Der Kalte Krieg" (LP-CD)
http://www.welle-erdball.de
Eine Funkhausproduktion (c)2012
Enjoy