New material from Welle:Erdball – Tanzmusik für Roboter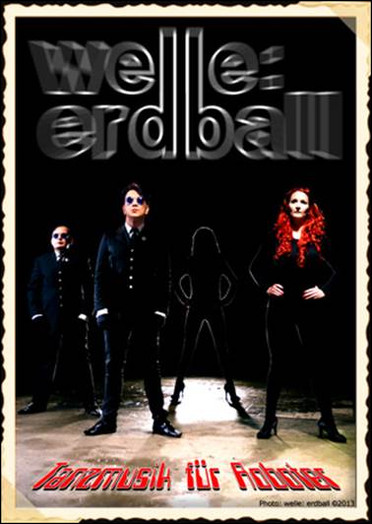 Audioglobe inform us of a brand new release from Wezlle: Erdball: "Tanzmusik für Roboter", out on Fabruary 21st via Synthetic Symphony. The album is the follow-up to the band's 2011 album "Der Kalte Krieg" and reenters the sonic sound we last heard on the "Chaos Total" album, released some 7 years ago.
Notable is that many of the songs of "Tanzmusik für Roboter" were produced exclusively using a changing sound source. "Mimikry" for example was solely produced on a MB Simon game device while "Liebe der 3. Art" was brought to life on a Nintendo DSlite. Add the help of Commodore 64 and you can guess what to expect.
The album will be released in 3 different formats. You can expect a normal CD and a CD+DVD not only containing 2 exclusive bonus-tracks but a full video DVD containing all music video productions the band ever did for themselves and for close friends. The 3rd format is an LP+CD package also containing the full regular album on CD in a cardboard sleeve.
Comments